It's that time of the year again – UK students are applying to university. It's a scary, daunting time, but also one of the most exciting times. Choosing your course, your universities, finally clicking "send" – your whole future lies in this application!
Seems a little too real, doesn't it?
Today I'm going to be sharing my advice on how to write the best personal statement ever. Keep reading!
---
First of all, let's get the basics out of the way:
This time last year, I too was applying to university
I applied to study English Literature at all 5 of my university choices
The universities I applied to the universities of: Cambridge, Durham, Warwick, York and Sussex
I received an offer from all five universities (woop woop)
I start at the University of Cambridge in October
In short, you could say I had quite a successful university application (humble brag?).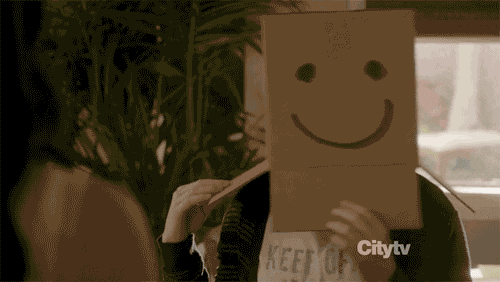 So I thought today I would share my insight. Of course, this might not work for everyone. I am no expert. But I thought I would make sure there's some advice out there from a student who has just been through the process. I know what it's like, and the advice I got from some of my teachers wasn't always the most useful.
I'm going to start with some general 'applying to university' advice and follow it up with more specific personal statement advice. I really hope this is helpful!
---
«1»
Understand the Process
If you know what to do and when to do it, you're already at an advantage. Do your research. Find out deadlines. Don't wait for your teachers or tutors to tell you to do things. For example, if you want to apply for medicine, dentistry, veterinary medicine or to Oxford or Cambridge, you have an earlier application deadline of 15th October. Make sure you know if this applies to you. Most other course have a deadline of 15th January, but it's worth checking. (It is definitely better to be safe than sorry…)
Also, certain course have additional requirements – submitted work, interviews, work experience – so make sure you also know about these. For example, applying for medicine or to Oxford or Cambridge is a lengthy process. When I applied to Cambridge, I had to submit written work, write an additional personal statement, fill in loads of forms and attend two rigorous interviews. Make sure you're ready for it and you know what to do and when to do it.
«2»
Start Thinking About it Early
And this doesn't just apply to drafting your personal statement early. Some people have a dream university from a relatively young age, but this might not still be your dream at 17/18. Do your research. Make sure you find out your predicted grades so you can be realistic. Pick your universities early and compare courses to find the perfect ones for you. For example, it's no good deciding you want to apply to Oxbridge on the 16th October, when the deadline has already passed. (Unless you're willing to take a gap year…)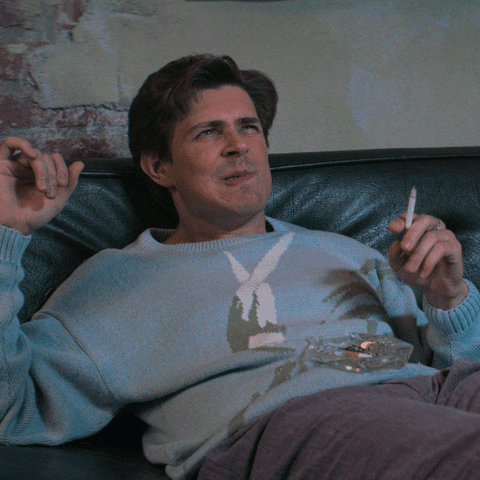 «3»
Don't Put All of Your Eggs in One Basket
A rookie mistake. Don't rely on your first choice welcoming you with open arms. You need back-ups. When I was applying to university, I applied to 2 requiring grades A*AA (Cambridge and Durham), 2 requiring AAA (Warwick and York) and 1 requiring (AAB). These were realistic and safe choices for me personally. Pick the universities that suit your grades (and also suit you as a person).
This also applies to your personal statement. Don't target your personal statement to one university in particular – what will the other four think? Make sure your personal statement applies to all five of your university choices. This is especially important if you're applying for different courses at different universities. Make sure all of the universities could read it and still think the application has gone to the correct place.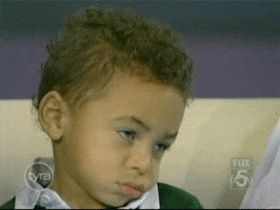 «4»
Go to Open Days/Do as Much Research as Possible
You should be comfortable and happy attending all 5 of your university choices. Because after you have clicked send on that UCAS application, you really could end up at any of the 5. Make sure you do as much research as possible to make sure you would be comfortable there. Open days are the best method of doing this – talk to students, to staff, have a look around the accommodation – but I understand that not everyone can afford to visit all 5 university choices (at least), especially when some are on the other side of the country.
In this case, make use of online resources: pictures, videos, virtual tours. Universities want you to pick them, and they will do everything in their power to show you how great their university is. Make use of these resources. But make sure you also check out alternative prospectuses – written by students with honesty in mind. Most universities aren't as perfect as their websites make them out to be…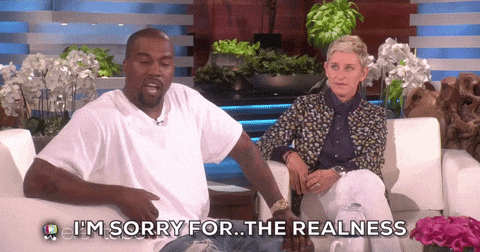 «5»
Start Drafting Your Personal Statement Early – and be ready to do it multiple times
A perfect time is towards the end of Year 12 or in the summer between Year 12 and 13. At this point, the prospect of applying university still feels really far away, so you can look at your application more objectively. I started writing notes on my personal statement during the summer, and wrote a full first draft when I arrived back at school. Between the start of September and the start of October, I had written eight drafts before I settled on my 'perfect' personal statement. It really does take a lot of editing to arrive at a finished product. Be ready for this.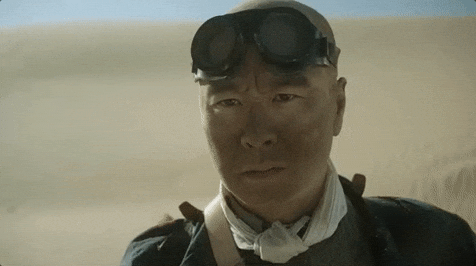 «6»
Talk About What You LOVE
An engaged student can be spotted a mile off. Make sure you're excited to apply to university and you're passionate about the course you're applying for. This will let the admissions tutor see that you actually want a place on their course and you would perform well because of it. Pick out your favourite parts of your A Level courses and say why they're your favourite. Do you want to study this in more depth at university? Has this encouraged you to look into something else in your own time?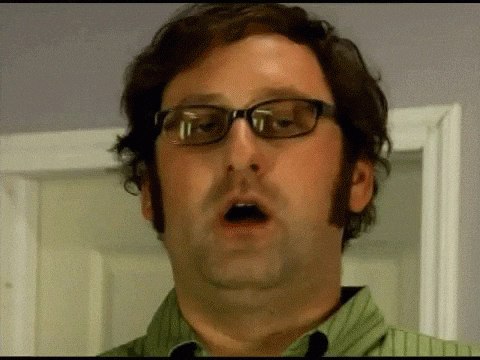 «7»
Link Everything to Your Future or to Your A Levels
On that note, make sure everything you're talking about either links to the course, your dream job, or your A Levels. Sure, you might have enjoyed playing the cello, but does this relate to your future as a scientist? Feel free to mention it briefly to show how you're a bit more rounded – some universities like that – but don't waste more than a line on it (these lines are limited and precious!).
«8»
Super-curricular Activities
Speaking of, before you apply, make sure you have engaged in some super-curricular activities. This basically means extracurricular activties that apply specifically to your A Levels, you course, or the job you're aspiring for.
When applying for English, my super-curriculars included being part of a young writers group, going on a young writers residential, wider reading inspired by my A Levels, volunteering at a library, and my EPQ (a great qualification to take to show you're passionate about your course). Of course, I also mentioned my role as Head Girl and a student ambassador at my school, but this definitely did not receive as much airtime, because it doesn't directly relate to me wanting to study English. If you want to go into a science field, you could volunteer in a lab or go to a lecture. If you want to go into events management, for example, you could plan a trip for your sixth form or do something as simple as volunteering in a charity shop.
This kind of leads on from earlier points about starting early and understanding the process, but super-curricular activities are the things that will set you apart from a cohort of people all applying for the same course, all with similar grades.
---
Quick Fire Tips
Finally, here's some quick-fire tips on writing a stellar personal statement:
Don't include a quote unless it really, actually, truly applies to your personal statement. It is cheesy, outdated, and unnecessary.
Spell and grammar check. This is of paramount importance. If you're not good at this, use an application like Grammarly or ask a friend/teacher.
Get other people to read it. I know, embarassing. But get over it. You need this advice. You are surrounded by people willing to give you feedback. Use them!
Try to avoid flowery language – this is a short, concise piece of writing, almost like a pitch as to why you should be allowed into a university. Just get to the point.
Fact check. If you mention an event or a person, make sure you speak about it/them accurately.
Do NOT copy someone else's personal statement. This is just a completely waste of time.
Do NOT copy an old personal statement off the internet. Plagiarism is checked, and your application will be disqualified.
Do NOT lie. Especially if you have an interview – because they will ask you about it.
Make sure you're proud of it! Be happy with it! You did it! You applied to university! Make sure you don't have any reason to regret clicking send.
But most of all, consider your options. University isn't for everyone, so make sure you want to go before you shell out £9250 on the first year from hell. This is serious business and you need to be certain. What about an apprenticeship? An internship? A gap year? Applying to university abroad? Consider your options and you will be happier for it.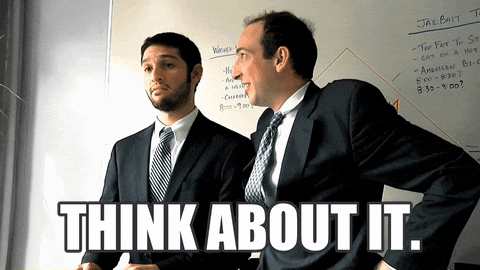 ---
Aside from that, I just wanted to say congratulations. You've made it this far! Good luck with university and everything you do in the future!