I talk a lot about my favourite books on this blog, but I've never really sat down and listed off my favourite poems. Well this is about to change! Hope you all enjoy!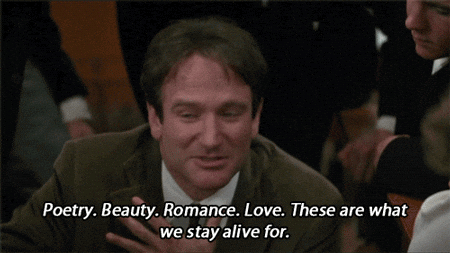 ---
The Simplon Pass
William Wordsworth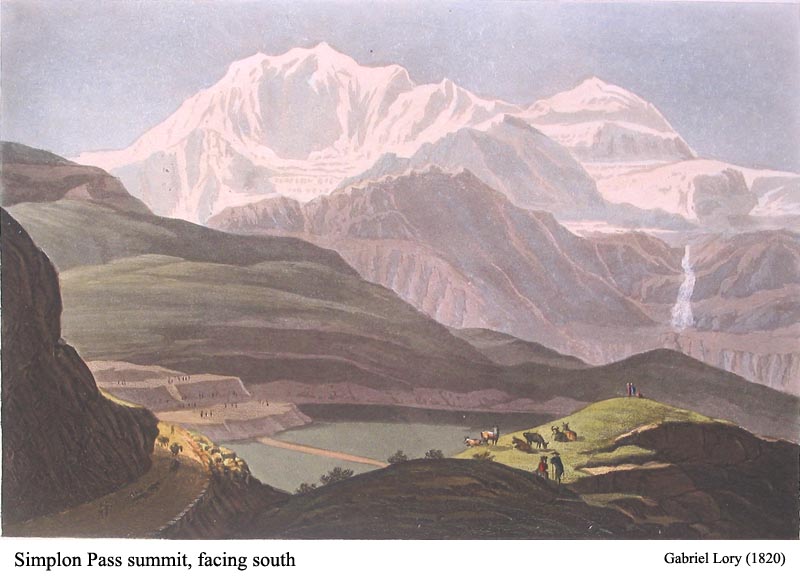 This is a beautiful poem, packed full of natural imagery, the kind of imagery that just brings everything around you to life. Every time I read this poem, my awareness of the world around me increases two-fold. I love to imagine that water is 'giddy' or the winds are 'forlorn.' Here's a little excerpt:
Tumult and peace, the darkness and the light—

Were all like workings of one mind, the features

Of the same face, blossoms upon one tree,

Characters of the great Apocalypse,

The types and symbols of Eternity,

Of first and last, and midst, and without end.
Click
here
to read the full poem.
---
Nickeltown
Karen Fiser
I haven't read much by Fiser, but I love Nickeltown. I just adore Fiser's use of language, the nuances she finds in ordinary, everyday words and definitions. I actually first came across this poem when reading Aristotle and Dante Discover the Secrets of the Universe by Benjamin Alire Sáenz – I believe this poem was quoted at the start, particularly the lines:
Do you remember that summer of the rain, my darling

…

You must let everything fall that wants to fall.
Click here to read the full poem.
---
Pocket-Sized Feminism
Blythe Baird
This is actually a spoken-word poem that I first saw on YouTube. Baird is an activist – focussing particularly on feminism and eating disorders – and I love a lot of her work. However, Pocket-Sized Feminism has to be my favourite. She so aptly outlines the difficulties of being a feminist in my generation, the difficulties associated with wanting to change our problematic society yet also not wanting to appear 'triggered.' How sometimes it's OK for your activism to be problematic, so long as you learn from it, and so long as you realise where you went wrong.
Watch Blythe's amazing performance below!
---
Sonnet 130
Shakespeare
O
n the complete other side of the spectrum, another favourite poem of mine is one of Shakespeare's sonnets, Sonnet 130. I haven't had the opportunity to read all of Shakespeare's sonnets (yet) but when studying some of his work – and the work of other Elizabethan writers – this poem always brought me joy. It is a satirical piece of poetry based on the 'typical' expressions of love that poets often engaged in i.e. comparing women to otherworldly things like goddesses, or to extraordinarily beautiful and powerful things like the ocean or the sun. Here's a little excerpt:
I love to hear her speak, yet well I know 

That music hath a far more pleasing sound; 

I grant I never saw a goddess go; 

My mistress, when she walks, treads on the ground. 
Click
here
to read the full poem.
---
The Colossus, Full Fathom Five, The Beekeeper's Daughter
Sylvia Plath
I've saved these poems for last because they are all from the same collection by Plath, The Colossus. If you've been reading my blog for a while, you may remember me saying a few times that Sylvia Plath is my favourite poet. I adore all of her work, but this collection is definitely my favourite, and these poems my favourite within that. I actually chose these poems to write about in my A Level English Literature coursework, which made me love them even more. Each poem is laced with intense emotion throughout, with unparalleled imagery and resounding ideas. I remember reading Full Fathom Five for the first time and wanting to cry.
If you're going to take anything from this post, read these poems: The Colossus | Full Fathom Five | The Beekeeper's Daughter
---
Do you have a favourite poem? What do you think of my favourite poems? Let me know in the comments!
As always, thank you for reading!
Olivia x