My TBR is overflowing. I need to get it under control! Carry on reading to see which books from my TBR I will purge and which I will vow to (eventually) actually read…
---
I recently saw this post by Ross @ The Royal Bookshelf which introduced me to this concept of 'TBR purging.' (Make sure to check out Ross's blog by the way – never before have I seen such beautiful graphics!) Basically, today I will be adapting an idea, a weekly feature called 'Down the TBR Hole' started and hosted by Lia @ Lost in a Story (another beautiful blog you should all check out!).
The basic idea is to cut down your TBR a bit every week until it is more manageable. The rules are as follows:
Go to your Goodreads to-read shelf.
Order on ascending date added.
Take the first 5 (or 10 if you're feeling adventurous) books
Read the synopses of the books
Decide: keep it or should it go?
Today, I'm going to be judging whether all of the books on my TBR should be purged.
Wait, what? Am I OK?
Yes, indeed I am. I did already, however, have a bit of a TBR clean-up not too long ago. I know, I know, I'm kind of cheating here. But never fear! My TBR is still a bit too hefty for my liking. A purge is needed.
So, let's get started!
---
1. Carrie by Stephen King
I have still never read a Stephen King novel. This was his first published novel, and therefore I think a good place to start. KEEP!
2. Lord of the Flies by William Golding
This is required reading for a lot of the English-speaking world's high schools. I, however, have never read it. But I still feel like I should, eventually. KEEP!
3. Life of Pi by Yann Martel
I liked the movie, and I guess I added this to my TBR because it's award-winning. However, I did think the movie was slow, and I can only imagine the same for the novel. Sorry, Martel! PURGE!
4. Attachments by Rainbow Rowell
I think at one point I had all of Rainbow Rowell's novels on my TBR, and this is the only one left! That's pretty good, if you ask me! I love the whole concept of this novel, and it sounds a lot like Landline, which I loved. KEEP!
5. The Motorcycle Diaries by Che Guevara
My Spanish teacher recommended this novel to me (back when I actually studied Spanish) but I just never actually got around to reading it. And, honestly, I don't think I ever will. PURGE!
6. Girl Up by Laura Bates
Books like this are so important, and I actually need to read more of them. KEEP!
7. The Joy Luck Club by Amy Tan
Reading the synopsis, I'm definitely not as intrigued by the premise of this novel as I used to be. PURGE!
8. Far from the Madding Crowd by Thomas Hardy
I want to read more 'classic' novels, and I've seen a number of positive reviews of this book. KEEP!
9. Jane Eyre by Charlotte Bronte
I read my first Bronte novel earlier this year (Wuthering Heights), and would love to read more. KEEP!
10. The Woman in the Dunes by Kobo Abe
I've been reading some of Murakami's novels recently, and I decided I wanted to read more Japanese literature. I actually forgot this novel was on my TBR, but I think it would contribute well to this new resolution! KEEP!
11. Forbidden Colours by Yukio Mishima
I think I was recommended this on the basis that I enjoyed The Picture of Dorian Grey, but – again – I'm not as intrigued as I used to be… PURGE!
12. Don Juan by Lord Byron
Either last year or late the year before, I started reading Don Juan, and I can't actually remember why I put it down. Hmm. KEEP!
13. Beloved by Toni Morrison
Again, I think I added this to my TBR based on someone else's recommendation. I don't think I ever even read the synopsis, because I didn't recognise it at all when reading it today! PURGE!
14. For Esme – with Love and Squalor by J. D. Salinger
We read a part of this at the creative writing class I go to, and I loved it. However, I think I'm going to swap this on my TBR for the full short story collection Salinger published. PURGE! (but replaced…)
15. The People in the Trees by Hanya Yanagihara
Again, recommended. Again, not as interested. I also still have A Little Life to read by Yanagihara. If I enjoy that, maybe The People in the Trees will be reinstated… PURGE!
16. Moving the Mountain by Charlotte Perkins Gilman
I started reading this once in a hair salon when I had nothing else on my phone (in the Kindle app), but I never got back to it. I love a bit of feminist literature, so this has to stay! KEEP!
17. The Child that Books Built by Francis Spufford
This is a non-fiction little number that I love the concept of. Still highly interested, just slow to getting around to it! KEEP!
18. Stiff: The Curious Lives of Human Cadavers by Mary Roach
I think I must have been in a bit of a morbid mood when I added this to my TBR! And, let me tell you, I am certainly not in that mood anymore! PURGE!
19. Sourdough by Robin Sloan
The premise is interesting, but it seems a little dry… PURGE!
20. Careless People: Murder, Mayhem and the Invention of The Great Gatsby by Sarah Churchwell
When I saw this on my list, I immediately thought it would be a purge, but reading the synopsis just now has completely changed my mind. This is another non-fiction book and seems so interesting. It's about 1920s America which is a period I'm really interested by, so this has to be read at some point. KEEP!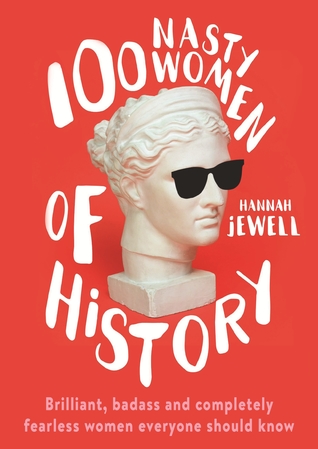 21. 100 Nasty Women of History by Hannah Jewell
Yes! I am sick of only knowing/learning about male-dominated history! Where my ladies at? KEEP!
22. The World's Wife by Carol Ann Duffy
I've never read Duffy's work when it wasn't set by a teacher which is really quite sad. From what I've read, I really like her poetry. And this seems like a really interesting and fun place to start. KEEP!
23. A Passage to India by E. M. Forster
In this continued attempt to read more classics, this is another I'll keep! Not only that, but this book seems to have a really interesting premise. KEEP!
24. Wide Sargasso Sea by Jean Rhys
I think I would benefit from this most if I had read Jane Eyre. SO let's say this one is kind of 'suspended.' PURGE!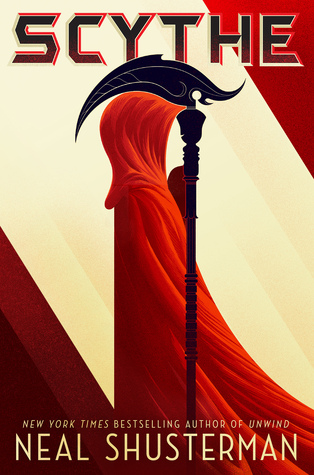 25. Scyth by Neal Shusterman
Reading the synopsis of this is reminding me a lot of The Murder Complex, which wasn't my favourite book. Hmm. PURGE!
26. Son of the Dawn by Cassandra Clare
When I saw news of this new series of novellas, I added it to my TBR without even thinking. But now that I do think about it, I think I might skip this one. As fun as The Bane Chronicles and Tales from the Shadowhunter Academy were, I didn't really gain anything from them… PURGE!
27. Save the Date by Morgan Matson
What do you mean I should purge my yearly Matson summer read? Never! KEEP!
28. Call Me By Your Name by Andre Aciman
I am so behind the times – I haven't read this, nor have I seen the movie! But I am so excited to and so ready to. Watch this space! KEEP!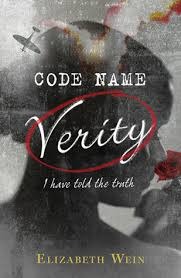 29. If on a Winter's Night a Traveler by Italo Calvino
This book seems so confusing, but I am totally here for it. KEEP!
30. The Sparshold Affair by Alan Hollinghurst
I'm not as interested by the synopsis as I was when I added it… PURGE!
31. Code Name Verity by Elizabeth Wein
I think historical fiction is so important, but I also think it's time I branched out from WW2 YA – sorry! PURGE!
32. I Am the Messenger by Markus Zusak
I have always said I will read another Zusak book in my lifetime. I really want to. And this book seems so interesting, it has to stay. KEEP!
33. Dear Ijeawele by Chimamanda Ngozi Adichi
I loved We Should All Be Feminists, and think it is a really important read. I imagine this will be just as good, if not better. KEEP!
34. How to Stop Time by Matt Haig 
I really don't know how I feel about this one. I've never read a novel by Haig, and I really want to – not only because his novels all get such a great reception, but also because he's from my home town! KEEP!
35. Reasons to Stay Alive by Matt Haig
I might save this novel for a time when I kind of need it, or need a bit of a pick up. I think mental health awareness is so important so for one I am glad this book exists, even if I don't ever get around to reading it. KEEP!
36. Wayward Son by Rainbow Rowell
Since I adored Carry On, I think this one kind of speaks for itself… KEEP!
---
Wow, that took a looong time, but I sure do feel cleansed.
A big thank you (and a congratulations) to everyone who made it through this massive list! (And also thank you if you skimmed!)
Please let me know in the comments if you think I've made any mistakes on my purging quest!
Olivia x