A big thank you to Erin @ Undercover Binge Reader for tagging me! Make sure to check out her answers and her lovely blog by clicking here. This is quite a long series of questions, but you know what, I'm here for it. Who doesn't like to talk about books?
Welcome to The Ultimate Book Tag! The ultimate series of ultimate questions about ultimate books. There are 25 questions to answer, many of which I would love to hear you guys' thoughts on, too. So comment down below your answer to any of these 25 questions – I'd love to discuss!
1. Do you get sick while reading in the car?
Yes and it is devastating. I also get travel sick when reading on trains quite often, so all of this spare time that could be used to read is actually wasted. What a cruel, cruel world we live in.
2. Which author's writing style is completely unique to you and why?
Tahereh Mafi's writing style is beautiful and so poetic. Honestly, the Shatter Me series felt like an epic poem, not a prose novel. And Furthermore was just gorgeous. Honestly, Mafi has an unparalleled and atonishingly creative way with words.
3.
Harry Potter
series or the
Twilight Saga
? Give 3 points to defend your answer. 
Whilst Twilight holds a special place in my heart (I'm talking to you, adolescent Olivia. You go, girl.), it has to be Harry Potter, because…
The world building is the best of all time
It gives us all a little hope that magic exists in the normal world
The characters are just so unique and stay with you forever!
4. Do you carry a book bag? If so, what is in it (besides books…)?
In the UK, a book bag is a primary school bag, so I'm assuming you mean something different… I'm definitely a backpack kind of girl as opposed to handbag, and if I'm carrying anything there's usually my phone, headphones, purse, lip balm, a bottle of water, a pencil case, an emergency kit (yes, I'm one of those girls) and my current read! Even if I've got a busy day ahead, I always carry a book just in case!
5. Do you smell your books?
New purchases or current reads, yes! There's just something comforting about it…
6. Books with or without little illustrations?
I must say, I am a fan of illustrations. It kind of brings the characters to life and gives a little more insight into the author's intentions. However, it has to be done well! I also think less is more – a little illustration at the start of each chapter is a perfect amount.
7. What book did you love while reading but discovered later it wasn't quality writing?
As I've grown up, I've grown away from certain genres. I know that a lot of the books I've read and inevitably will read aren't exactly 'quality writing,' but I think we all need a little trash every now and then to keep us going. How boring would the world become if we only read books that were 'critically acclaimed'? Why should a 'professional opinion' control mine? Why can't I just read what entertains me?
So to actually answer the question, the Twilight Saga was once holy scripture to me, as was The Mortal Instruments series, and Stephanie Perkins' Anna/Lola/Isla series of contemporaries, but as I've aged I've come to the realisation at these aren't particularly 'quality' books. But I wouldn't 'unread' them. I enjoyed them at the time regardless of the supposed 'quality.'
8. Do you have any funny stories involving books from your childhood? Please share!
It's not really a funny story, but I used to sleep with books under my pillows, like my 'current reads' so I could just shove them under my pillow quickly and fall asleep. Let's just say it wasn't exactly comfortable. I don't know why I did it! I literally used to have a bookshelves installed in my actual bed. Lazy…
9. What is the thinnest book on your shelf?
Ariel by Sylvia Plath. Thin, but powerful.
10. What is the thickest book on your shelf?
The Complete Illustrated Works of William Shakespeare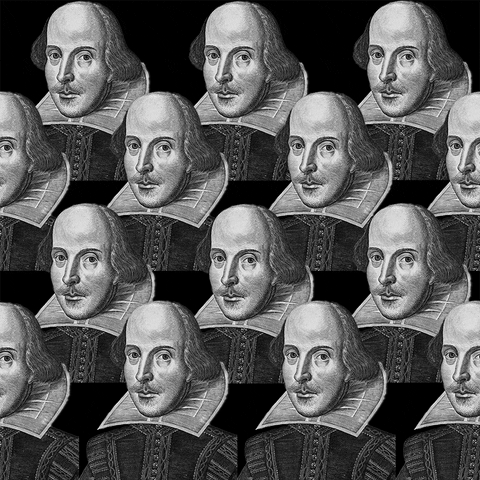 11. Do you write as well as read? Do you see yourself in the future as being an author?
I try to! As a child, I always used to write little stories, and as I grew up I turned more to poetry. I really enjoy writing poetry, and I've been published a couple of times in local anthologies. I try to write as much as possible, really, but I'm unsure as to whether I would like to be an author. Modern author climes are just such difficult terrain, I think I would rather work in publishing to help other people become the author they long to be. That is at least until I feel I have a story of my own worth sharing.
12. When did you get into reading?
I always read as a child, but I never got into commerical and popular *reading* reading until The Hunger Games books, probably. My reading was also highly accelerated when I got a Kindle for my 13th birthday (almost 5 years ago!!!) because of all the discounted e-Books Amazon offers. This is actually how I discovered The Mortal Instruments. Ah, youth.
13. What is your favourite classic book?
I need to read more, but currently probably Jane Austen's Northanger Abbey, Oscar Wilde's The Picture of Dorian Grey, or Mary Shelley's Frankenstein. I find it really difficult to categorize what a 'classic' actually is, but if we're including drama, then Shakespeare's Twelfth Night has to be up there, and if we're including modern classics, then I have to mention Sylvia Plath's The Bell Jar and George Orwell's 1984. But there are so many classics that I want to read.
14. In school what was your best subject?
I actually get my A Level results in 13 days so we'll find out then, haha! 😬
English! In school, I loved both English Literature and English Language, but Lit just that little bit more. I'm actually hoping to study English at university starting this autumn. I'll let you guys know when I know more myself!
15. If you were given a book as a present that you had read before and hated…what would you do?
I pride myself on my ability to graciously accept…uninformed gifts. I would probably leave it on my shelf for a while before donating it. Although if it was a really bad book, I'm not sure I would want to subject anyone else to it, haha!
16. What is a lesser known series that you know of that is similar to
Harry Potter
or
The Hunger Games
?
This is a really tough one! Maybe the Wolf by Wolf series by Ryan Graudin, or The Winner's Trilogy by Marie Rutkoski, both of which I loved.
17. What is a bad habit you always do (besides rambling) while filming?
I'll sub in 'blogging' for 'filming.' Whenever I'm searching for book covers on Goodreads, I always get lost in the recommendation pages and just add tonnes of books to my TBR whilst I'm supposed to be writing, meaning all of my posts take hours longer to write… Not good.
18. What is your favorite word?
I don't really have a favourite, but I guess I like 'serendipity,' for both the sound and the meaning. I also really like 'libro,' which is Spanish for book, hence 'LibroLiv.'
19. Are you a nerd, dork, or dweeb? Or all of the above?
I just Googled all of the definitions because I thought these words were interchangable… I'm going to say 'dork,' because:
Both 'nerd' and 'dweeb' had the word 'boring' in their definitions, and I'm all about that self-positivity
I adored reading The Dork Diaries when I was younger, which was kind of a rip off of Diary of a Wimpy Kid but in female version…
20. Vampires or Fairies? Why?
I'm not really a fan of either. The last time I read about either was actually in Cassandra Clare's Lord of Shadows. I'm not really a fantasy lover.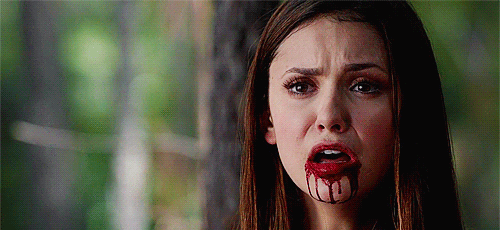 21. Shapeshifters or Angels? Why?
I don't think I've ever read a shapeshifter-based novel, and again, I've only ever read about angels in Cassandra Clare's Shadowhunter novels, so I don't really have an opinion.
22. Spirits or Werewolves? Why?
Probably werewolves. Again, I'm not the biggest fantasy fan, so my opinions are rather unfounded. However, who didn't love Jacob in New Moon? Exactly.
24. Love Triangle or Forbidden Love?
Forbidden love. I don't really believe in love triangles…
25. AND FINALLY: Full on romance books or action-packed with a few love scenes mixed in?
A few years ago, I would have said full-on romance, but now I'd say I'm leaning closer to action-packed. It's nice when there's a good story with a secondary romance plot.
The Tags:
David & Dylan @ 2 Guys 1 Book
Lizzy @ The Bookish Unicorn
Lauren @ Gossamer Pages
Era @ A Girl with a Saga
and YOU! If you feel like answering these questions, go for it!
---
We made it to the end!
If you got this far, thank you for reading! Let me know in the comments some of your answers!
Olivia x