Upon its release, I saw a lot of hype surrounding Illuminae by Amie Kaufmann and Jay Kristoff. This hype never really died down, and I was always really intimidated by it. Could this book really be as amazing as everyone makes out?
Today on LibroLiv, we investigate…
If you read this post of mine, you'll know I was only very recently swayed to purchase and read Illuminae. This is a YA Sci-Fi novel set in outer space in the year 2575, told through a series of files. You can see why I was hesitant to pick it up, right? Let's look at the synopsis:
This morning, Kady thought breaking up with Ezra was the hardest thing she'd have to do. This afternoon, her planet was invaded.

The year is 2575, and two rival megacorporations are at war over a planet that's little more than an ice-covered speck at the edge of the universe. Too bad nobody thought to warn the people living on it. With enemy fire raining down on them, Kady and Ezra—who are barely even talking to each other—are forced to fight their way onto an evacuating fleet, with an enemy warship in hot pursuit.

But their problems are just getting started. A deadly plague has broken out and is mutating, with terrifying results; the fleet's AI, which should be protecting them, may actually be their enemy; and nobody in charge will say what's really going on. As Kady hacks into a tangled web of data to find the truth, it's clear only one person can help her bring it all to light: the ex-boyfriend she swore she'd never speak to again.

BRIEFING NOTE: Told through a fascinating dossier of hacked documents—including emails, schematics, military files, IMs, medical reports, interviews, and more—Illuminae is the first book in a heart-stopping, high-octane trilogy about lives interrupted, the price of truth, and the courage of everyday heroes.
OK, immediately, not the kind of book I usually go for. Don't get me wrong, I'm a fan of Sci-Fi, but I am a habitually 'safe' reader, typically sticking to contemporaries or crime. So straight away I wasn't sure if this would be the book for me, regardless of how well-received it was by everyone else.
However, I loved this book.
For many reasons, actually. But instead of writing a glowing review of the format, the creativity, and the surprisingly good world-building and character-development, I thought I would take a different approach to this review. Today, I am going to be giving my honest opinions on Illuminae based on common criticisms or fears voiced on Goodreads. Ultimately, I intend to answer the grave question:
Is Illuminae overhyped?
---
1. Is there really a plot to follow or characters to be invested in?
I worried about this, too, because of the format. This book is told in a series of 'files,' but this is used loosely to allow the plot to develop fully. There are interviews, instant messages, emails, transcripts from announcements, diary entries, and even diagrams at times. Furthermore, I was personally very surprised by how well the story developed using only these things. Certainly, Kaufman and Kristoff have worked extraordinarily hard to ensure both the characters and plot are well-fleshed out alongside the detailed 'files.'
2. Is the format off-putting?
For me, no. I personally found the format very immersive. From the first few pages, I was hooked and couldn't put it down! (Disclaimer: I read Illuminae in under 48 hours…!) That being said, I have read many reviews of Illuminae that talk about the format being difficult to get used to, and quite a few people seem to have left this book unfinished because they just couldn't get to grips with the format. A few other people also mentioned how it left them feeling quite detached from the story and characters. I personally didn't feel this, but it's something to consider.
In short, if you find 'unusual' formats difficult to stomach, I would probably recommend steering clear of Illuminae. However, if you're up for a little something different, this is the perfect book for it!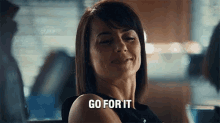 3. What if I don't like Sci-Fi?
As aforementioned, I am not usually a raving sci-fi fan. I did read The Martian by Andy Weir and The Host by Stephenie Meyer, but I haven't spread my wings into full-on sci-fi territory as of yet. However, I really enjoyed Illuminae. I found the futuristic setting really engaging and intriguing. Actually, my first Goodreads update when reading this novel was 'this is SO COOL.' Maybe that's my inner sci-fi lover coming out. Who knows.
However, if you're going into this book motivated by the romance element with absolutely no interest in the setting, then you may be disappointed. There is an undercurrent of romance, but this is certainly not the driving force of the book. Granted, if there was any more romance, I feel it would be very difficult to portray in such a limited format.
4. Is Illuminae an easy read?
In my opinion, this really depends on how immersed you are in the world. As mentioned above, I flew through this book, but I've seen reviews talking about how it took them quite a long time to read. Remember, this is a 600 page-long novel, and that inevitably means you have to invest a lot of your time.
On the other hand, for me, Illuminae was a very easy read. Because of the creative and relatively *informal* formatting of this novel, there are very few pages where there are actual bulky paragraphs. So, really, this book can be read very quickly. Especially in certain periods of action where there are very few sentences on a page, if that. Some pages are just pictures. Frankly, if this book was simply typed out normally, I doubt it would go over the 300-page mark. And that is being generous.
In this sense, I personally would hesitate to call Illuminae a 'book' at all. But not in a bad way. Illuminae is less a book and more a piece of artwork. It feels almost like an art installation.
5. Does the romance ruin it?
I've seen many reviews stating that yes, the romance in Illuminae ruins the story. If you're here solely for the Sci-Fi, I can see how that could be. Yes, at times, the events of the novel are driven by the relationship between our two protagonists, Kady and Ezra.
That being said, this is not your typical YA romance. Kady and Ezra are funny, sure, but we don't have to endure long passages of them pining over one another because of the format. Really, Kaufman and Kristoff are on to something here!
My opinion…
I adored this book. I found the format really immersive and I was hooked just from the opening pages. I loved the characters and was rooting for them throughout – and I couldn't get enough of their humour! This book had me laughing out loud at times, and that is honestly so difficult to find in books.
However, this is clearly a Marmite novel: it seems plenty of people love it, but a lot of people seem to hate it, too. The format seems difficult for a lot of people to get to grips with, but this is to be expected with such an experimental novel.
That being said, the overwhelming majority love it. And I can see exactly why!
In terms of Illuminae therefore being 'overhyped,' I can see why people would say this. Then again, I can also see why people rave about it, and – for me – Illuminae did live up to the hype. So, in short, no, Illuminae is not overhyped! Woo!
★★★★★
---
Thank you for reading! I really hope you enjoyed this new format of review – I thought I'd try something new, just like Kaufman and Kristoff did 😉
Most of all, I hope this was useful to anyone scared of the Illuminae hype like I was.
Olivia x