This is not a label I throw around lightly!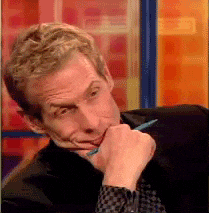 Today, I'm going to be sharing with you all the books that I think simply exceed a mere 5-star rating. Hope you enjoy!
---
When Breath Becomes Air
Paul Kalanithi
At the age of thirty-six, on the verge of completing a decade's training as a neurosurgeon, Paul Kalanithi was diagnosed with inoperable lung cancer. One day he was a doctor treating the dying, the next he was a patient struggling to live.

When Breath Becomes Air chronicles Kalanithi's transformation from a medical student asking what makes a virtuous and meaningful life into a neurosurgeon working in the core of human identity – the brain – and finally into a patient and a new father.
This is not a novel, but an autobiography. And a heartbreaking one at that. And not just heartbreaking, but profound, moving, a masterpiece in just over 200 pages. I am so in awe of Kalanithi, a writer we should offer the greatest respect to. This book changed me, changed my perceptions of the world, changed my perceptions on my life and how I should live it. I have lent this book out to as many people as would take it, making my small contribution to sharing this beautiful story with the world. Everyone I have spoken to agrees: this book is lifechanging. It would be impossible to 'rate' this book aptly.
---
Never Let Me Go
Kazuo Ishiguro
Hailsham seems like a pleasant English boarding school, far from the influences of the city. Its students are well tended and supported, trained in art and literature, and become just the sort of people the world wants them to be. But, curiously, they are taught nothing of the outside world and are allowed little contact with it.

Within the grounds of Hailsham, Kathy grows from schoolgirl to young woman, but it's only when she and her friends Ruth and Tommy leave the safe grounds of the school (as they always knew they would) that they realize the full truth of what Hailsham is.
I was initially drawn to this book by the cover. I'm usually put off covers with people on them, but this one is just so intriguing and unique. This is a relatively slow-paced novel, and the first I read by a Japanese author (I have since delved into Murakami's work and wish to read more by Japanese authors). Ishiguro's style is distinctive; it has a certain aura about it, almost a coldness and clarity yet, equally, a beautiful intimacy with the minds of the characters. Never Let Me Go is enigmatic and mysterious throughout – you're never certain of why things are happening. I'm certain some people wouldn't like that. But I loved it. I loved this novel, and 5 stars just didn't feel enough.
---
The Martian
Andy Weir
Six days ago, astronaut Mark Watney became one of the first people to walk on Mars. 

Now, he's sure he'll be the first person to die there.

After a dust storm nearly kills him and forces his crew to evacuate while thinking him dead, Mark finds himself stranded and completely alone with no way to even signal Earth that he's alive—and even if he could get word out, his supplies would be gone long before a rescue could arrive. 

Chances are, though, he won't have time to starve to death. The damaged machinery, unforgiving environment, or plain-old "human error" are much more likely to kill him first. 

But Mark isn't ready to give up yet. Drawing on his ingenuity, his engineering skills — and a relentless, dogged refusal to quit — he steadfastly confronts one seemingly insurmountable obstacle after the next. Will his resourcefulness be enough to overcome the impossible odds against him?
I remember picking this novel up on a whim. I was in a Barnes & Noble in Manhattan, NYC – very far from home. I just wanted an American book – one of the famously floppy paperbacks I'd always wanted to hold. I'd heard of the movie, The Martian, but I'd never seen it. I knew it was based on a book, but I'd never looked into it. Then, when I saw it in NYC, something inside of me just had to have it. And I'm so glad I did. I loved this novel, from start to end. Weir has a special relationship with words, with science, and with humour. His style enraptured me, and I left this novel suddenly in love with a genre I had never really enjoyed before. If you love sci-fi, if you hate it, read The Martian.
---
The Curious Incident of the Dog in the Night-Time
Mark Haddon
Christopher John Francis Boone knows all the countries of the world and their capitals and every prime number up to 7,057. He relates well to animals but has no understanding of human emotions. He cannot stand to be touched. And he detests the color yellow.

Although gifted with a superbly logical brain, for fifteen-year-old Christopher everyday interactions and admonishments have little meaning. He lives on patterns, rules, and a diagram kept in his pocket. Then one day, a neighbor's dog, Wellington, is killed and his carefully constructive universe is threatened. Christopher sets out to solve the murder in the style of his favourite (logical) detective, Sherlock Holmes. What follows makes for a novel that is funny, poignant and fascinating in its portrayal of a person whose curse and blessing are a mind that perceives the world entirely literally.
This is the other novel I picked up in NYC (what a lucky trip!). I think this book is so important, such a unique and unparalleled insight into the beautiful minds that walk amongst us. Autism is not broadly spoken about, nor is it broadly written about, and Haddon writes in such a captivating fashion that you can't help but want to learn more about Christopher and his journey. Again, 5 stars didn't feel enough for a novel that changed my perspective and was so engaging that I absorbed it almost entirely in one sitting.
---
The Nightingale
Kristin Hannah
FRANCE, 1939

In the quiet village of Carriveau, Vianne Mauriac says goodbye to her husband, Antoine, as he heads for the Front. She doesn't believe that the Nazis will invade France…but invade they do, in droves of marching soldiers, in caravans of trucks and tanks, in planes that fill the skies and drop bombs upon the innocent. When France is overrun, Vianne is forced to take an enemy into her house, and suddenly her every move is watched; her life and her child's life is at constant risk. Without food or money or hope, as danger escalates around her, she must make one terrible choice after another. 

Vianne's sister, Isabelle, is a rebellious eighteen-year-old girl, searching for purpose with all the reckless passion of youth. While thousands of Parisians march into the unknown terrors of war, she meets the compelling and mysterious Gäetan, a partisan who believes the French can fight the Nazis from within France, and she falls in love as only the young can…completely. When he betrays her, Isabelle races headlong into danger and joins the Resistance, never looking back or giving a thought to the real–and deadly–consequences.
We need more books about the badass women of history. Once more for the people in the back?
My favourite form of historical fiction is the stories you wouldn't immediately think of. World War II? As a Brit, I'm thinking the Blitz, the Holocaust, Nazi Germany, Hiroshima, etc. These are the big and haunting parts of history that literature justly focusses and zooms in on. However, I do not immediately think of Nazi-occupied France. I do not immediately think of French rebellion. Frankly, I do not immediately think of women. And that is devastating. Through The Nightingale, Kristin Hannah destroys all of my preconceptions of WW2 literature, of WW2 stories, and offers me a story I am haunted by yet equally inspired by. We need more books about the badass women of history. This one is worth more than 5 stars. It's worth millions of stars – one for each untold WW2 story.
---
The Book Thief
Markus Zusak
HERE IS A SMALL FACT:
YOU ARE GOING TO DIE.
1939. Nazi Germany. The country is holding its breath. Death has never been busier.

Liesel, a nine-year-old girl, is living with her foster family on Himmel Street. Her parents have been taken away to a concentration camp. Liesel steals books. This is her story and the story of the inhabitants of her street when the bombs begin to fall.

SOME MORE IMPORTANT INFORMATION:
THIS NOVEL IS NARRATED BY DEATH.

It's a small story, about:
a girl
an accordionist
some fanatical Germans
a Jewish fist fighter
and quite a lot of thievery.

ANOTHER THING YOU SHOULD KNOW:
DEATH WILL VISIT THE BOOK THIEF THREE TIMES.
This is one of the first WW2 novels I ever read, and is perhaps more of a well-known favourite than The Nightingale. I do not know a single person who has not read, watched, or at least heard of The Book Thief. Because it is one of those books: one that people talk about, rave about; one that gets passed to neighbours and lent to old friends; one that persists, trancends time. As soon as I finished this book, I knew it would become a classic. I know that this novel will be around and read for the entirety of my life, and after that. It was an instant classic. For good reason, too. This is a tender look at love and war from a callous, heartless perspective. A unique perspective. This is another untold story, the story of the common German girl rather than the officer or the medal-winning soldier. This book is award-winning and often cited as a favourite. Rightly so.
---
Station Eleven
Emily St. John Mandel
Kirsten Raymonde will never forget the night Arthur Leander, the famous Hollywood actor, had a heart attack on stage during a production of King Lear. That was the night when a devastating flu pandemic arrived in the city, and within weeks, civilization as we know it came to an end. 

Twenty years later, Kirsten moves between the settlements of the altered world with a small troupe of actors and musicians. They call themselves The Traveling Symphony, and they have dedicated themselves to keeping the remnants of art and humanity alive. But when they arrive in St. Deborah by the Water, they encounter a violent prophet who will threaten the tiny band's existence. And as the story takes off, moving back and forth in time, and vividly depicting life before and after the pandemic, the strange twist of fate that connects them all will be revealed.
I always try to explain this book to other people. The plot is so eclectic, so random, almost, that it feels like I'm explaining the plot of 3 books at once. But this is what makes Station Eleven so distinctive, and it is the interweaving plot strands that make this novel so exciting, so enthralling, so clever. On multiple occasions when reading this book, I would look up, look away from the page, just to process how Mandel just managed to link this event to that, marry these stray strands into a tame plait, as if this was inevitable. I do not remember how I first heard of Station Eleven, nor do I know of many people that have read it. I cannot recommend this novel enough.
---
Thank you for reading!
Which books do you think deserve more than 5 stars? Let me know in the comments!
Olivia x