Goodbye, July. Hello, August.
Click here to read about all the books I read in June!
⋘July Wrap-Up⋙
Just like June, July was a poor month for reading. Though I am saddened by this, I refuse to let it discourage me! My aim at the start of the year was to read 100 books in 2017. I am currently at 29, and though we're over halfway through the year, I have faith that I can achieve my goal! Until then, here are the 2 books I managed to read in July:
Master and Man by Leo Tolstoy
This was the first occasion I embarked on a novel by Tolstoy, though he is one of the 'great authors' everyone should read. I decided to start small, choosing a short story to begin with, thinking it would inspire my decision to progress further with Tolstoy in the future. Whilst I didn't love Master and Man, I definitely respect it: its craft, its message, its purpose. Though I haven't been encouraged to rush into further readings of Tolstoy's work, reading this short story has exposed me to kind of literature I will be reading when/if I read another of Tolstoy's works. If we're just talking about the short story, though, I should acknowledge how I struggled with the pacing – this story is definitely a slow burner, and feels much longer than it is because of this. This is not my preferred style of writing, though if it is yours, I would definitely recommend reading Master and Man.  ★★★☆☆
Lolita by Vladimir Nabokov
This book really got me thinking, more so than any other novel I've read recently. Nabokov's writing is stunningly captivating, fuelling you through the rocky terrain that is the series of events in Lolita. Morally, I shouldn't have loved this book. No one should. But I highly respect Nabokov's ability to make such a despicable character relatable, someone we can sympathise with, feel compassion for. I will never forget what Lolita has taught me about unreliable narrators and their importance in literature. To read more of my thoughts concerning why this novel should be more widely read, click here.  ★★★★☆
---
⋘Currently Reading⋙
To the Lighthouse by Virginia Woolf
I started reading this novel just over a week ago, and it is taking me wuite a hile to get through. I have never really experienced the narrative style Woolf favours in To the Lighthouse, and I must say it isn't really to my taste. That being said, I like the premise of this novel, and I respect its purpose, and hope to finish it presently.
The serene and maternal Mrs. Ramsay, the tragic yet absurd Mr. Ramsay, and their children and assorted guests are on holiday on the Isle of Skye. From the seemingly trivial postponement of a visit to a nearby lighthouse, Woolf constructs a remarkable, moving examination of the complex tensions and allegiances of family life and the conflict between men and women.

As time winds its way through their lives, the Ramsays face, alone and simultaneously, the greatest of human challenges and its greatest triumph–the human capacity for change.
Have you read this book? What did you think? Tell me in the comments!
---
⋘August TBR⋙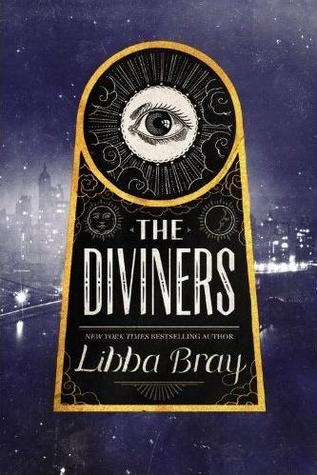 Have you read any of these books? What did you think? Let me know in the comments!
---
What was your favourite book you read in July? What are you currently reading? What do you want to read in August? Tell me in the comments!
Thank you ever so much for reading, and I really hope you enjoyed!
Until next time, and to keep up with my reading as it happens, find me on Goodreads, Twitter, and Tumblr.
Love, Olivia x