Goodbye, April. Hello, May.
Click here to read about all the books I read in March!
⋘April Wrap-Up⋙
I'm back in the game! This month, somehow, I managed to read a grand total of 10 books! Yay! I am extremely happy with this result, though I have no idea how I did it…
Here are the books I read in April:
On the Other Side by Carrie Hope Fletcher
I had such high hopes for this book! Unfortunately, though, it let me down. I found it far too cheesy, and oftentimes felt like it couldn't decide whether it wanted to be a magical realism novel, or something else entirely. Obviously, genre-benders are a great thing. For this novel, though, it didn't quite work for me.  ★★☆☆☆
Thirteen Reasons Why by Jay Asher
This book has been on my TBR for years. YEARS. And I finally had to read it because of the TV show. I read this novel in about 2 days both because of that TV show deadline, and also because I found it really hard to put down. This novel has a really fast pace, is really engaging, and I loved the whole structuring of it into tapes. That being said, I recognise and respect how this novel is, at times, problematic. Taking this all into account, I decided to award it 3.5/5 stars.  ★★★★☆
Letters from Medea by Salma Deera
This month I have been loving poetry, and this short collection was the first instalment to my April poetry madness. I've never read any work by Salma Deera before, but this anthology really made me love her!  ★★★★★
Twelfth Night by William Shakespeare
I study The Taming of the Shrew in school, and we touched on Twelfth Night when looking at comedy typicality for Shakespeare. Long story short, I loved the sound of it so much that I went ahead and read it myself, as well as watching the Globe performance online. I loved it. This has made me want to read even more Shakespeare. ★★★★★
You Just Don't Understand by Deborah Tannen
We study Tannen's theories in English Language, and I find them really interesting. I've been reading this book for a long time now, trying to get more of an in-depth view of Tannen's work and ideas. I found this whole novel to be very interesting, though quite slow at times. However, I really liked the vast array of examples given, as it really brought Tannen's ideas to life.  ★★★☆☆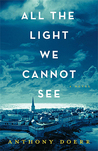 100 Prized Poems: Twenty-Five Years of the Forward Books
This is a poetry anthology that I bought and began at the start of the year as a part of my New Year's read more poetry resolution. I really liked reading poetry from across 25 years and seeing how it has changed. I also was able to read across genres, which was a great addition to the experience.  ★★★★☆
All the Light We Cannot See by Anthony Doerr
Another book that has been on my TBR for a long time. It took me a while to get through this novel, because I didn't want to rush through such an emotional and taxing journey. I really liked this book: I loved the writing and the story and the message. At times it was a little slow, and sometimes emotionally exhausting to read, but I found myself really caring about the protagonists and their story. ★★★★★
Note to Self by Connor Franta
A Work in Progress is one of my favourite memoirs, and the messages it conveys have stuck with me since reading. Note to Self – the follow-up – was very high up on my TBR as soon as it was announced, and I started reading it on the day of release. It is for this reason I was so devastated to read it, because it definitely did not live up to my expectations and didn't match what I loved about A Work in Progress. The best part of this book was probably the photos, followed by the writing, followed by the poetry. Writing and poetry are both used loosely. Frankly, this is a book of rants, pretty pictures, and rough bits of writing that I guess could be considered poetry (all very simplistic, very brief, which I get is a style choice, but it just wasn't for me).  ★★☆☆☆
The Metamorphosis by Frank Kafka
I read this book for a discussion group I attend at school. I appreciate the symbolic significance, and all of the interpretations of this transcending novel, but I found it a little dry. Hopefully, talking about it at the discussion group will help me appreciate it more. ★★★☆☆
Ariel by Sylvia Plath
For a week of April, I spent time at the Ted Hughes Arvon Centre in West Yorkshire with fellow young writers from South Yorkshire. Whilst there, the atmosphere was very heavy with emotion, and I felt compelled to read Hughes and Plath and their contemporaries. I read their poems here and there whilst on the trip, but Ariel is the first collection I read fully, and I loved it. I adored it. Sylvia Plath is astounding. Definitely a new favourite of mine. ★★★★★
---
⋘Currently Reading⋙
The Picture of Dorian Gray by Oscar Wilde
Wilde's only novel, first published in 1890, is a brilliantly designed puzzle, intended to tease conventional minds with its exploration of the myriad interrelationships between art, life and consequence. From its provocative Preface, challenging the reader to belief in 'art for art's sake', to its sensational conclusion, the story self-consciously experiments with the notion of sin as an element of design. Yet Wilde himself underestimated the consequences of his experiment, and its capacity to outrage the Victorian establishment. Its words returned to haunt him in his court appearances in 1895, and he later recalled the 'note of doom' which runs like 'a purple thread' through its carefully crafted prose.
I've been told this is a must-read on multiple occasions, like many classics. However, thus far, this novel reads differently to many classics I've read. I'm really enjoying it.
Crow by Ted Hughes
Crow was Ted Hughes's fourth book of poems for adults and a pivotal moment in his writing career. In it, he found both a structure and a persona that gave his vision a new power and coherence. A deep engagement with history, mythology and the natural world combine to forge a work of impressive and unsettling force.
It's high time I read some Hughes, not only because he is a vastly successful and celebrated poet, but because of the aforementioned trip I took to his former house. His writing is very unique. In a good way.
Don Juan by Lord Byron
Byron's exuberant masterpiece tells of the adventures of Don Juan, beginning with his illicit love affair at the age of sixteen in his native Spain and his subsequent exile to Italy. Following a dramatic shipwreck, his exploits take him to Greece, where he is sold as a slave, and to Russia, where he becomes a favorite of the Empress Catherine who sends him on to England. Written in ottava rima stanza form, Byron's Don Juan blends high drama with earthy humor, outrageous satire of his contemporaries, and sharp mockery of Western societies, with England coming under particular attack.
I've always wanted to read an epic, especially a Byron epic. Will I ever finish this poem? No one knows…
---
⋘May TBR⋙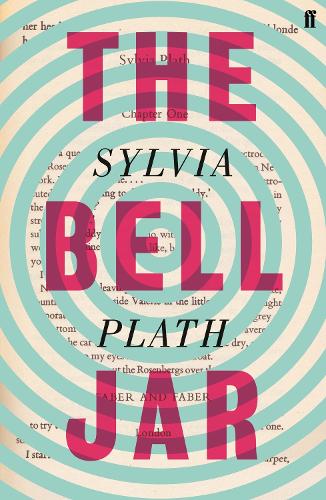 Clearly, May is to be my month of female authors… Exciting!
Have you read any of these books? What did you think? Let me know in the comments!
---
What was your favourite book you read in April? What are you currently reading? What do you want to read in May? Tell me in the comments!
Thank you ever so much for reading, and I really hope you enjoyed!
Until next time, and to keep up with my reading as it happens, find me on Goodreads, Twitter, and Tumblr.
Love, Olivia x