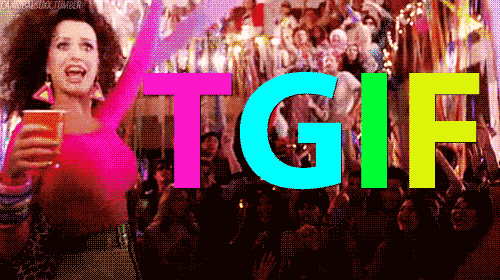 Friday Finale is a weekly feature on my blog. I was originally inspired by both Friday Finds, and WWW Wednesday, and decided to combine them to create my own little thing. In this feature, I aim to combine my reading habits from the previous week, plus the posts I wrote.
---
⋘Currently Reading⋙
Wolf by Wolf by Ryan Graudin
Her story begins on a train.

The year is 1956, and the Axis powers of the Third Reich and Imperial Japan rule. To commemorate their Great Victory, Hitler and Emperor Hirohito host the Axis Tour: an annual motorcycle race across their conjoined continents. The victor is awarded an audience with the highly reclusive Adolf Hitler at the Victor's Ball in Tokyo.

Yael, a former death camp prisoner, has witnessed too much suffering, and the five wolves tattooed on her arm are a constant reminder of the loved ones she lost. The resistance has given Yael one goal: Win the race and kill Hitler. A survivor of painful human experimentation, Yael has the power to skinshift and must complete her mission by impersonating last year's only female racer, Adele Wolfe. This deception becomes more difficult when Felix, Adele twin's brother, and Luka, her former love interest, enter the race and watch Yael's every move.

But as Yael grows closer to the other competitors, can she bring herself to be as ruthless as she needs to be to avoid discovery and complete her mission?
(I have included the synopsis for Wolf by Wolf, the first book in this series, to avoid spoiling you all!)
I loved Wolf by Wolf, and I am loving Blood by Blood too, but maybe not quite as much. This book is much more political, complex, and hard-hitting than book one, and it's taking me time to get through, but it is so worth it!
Read my review of Wolf by Wolf here.
---
⋘Recently Finished⋙
Harry Potter and the Cursed Child by J.K. Rowling, John Tiffany, and Jack Thorne
It was always difficult being Harry Potter and it isn't much easier now that he is an overworked employee of the Ministry of Magic, a husband and father of three school-age children.

While Harry grapples with a past that refuses to stay where it belongs, his youngest son Albus must struggle with the weight of a family legacy he never wanted. As past and present fuse ominously, both father and son learn the uncomfortable truth: sometimes, darkness comes from unexpected places.
I read so many negative reviews for this book, and – I must say – I disagree with a lot of them! Yes, this was a script, and a book would've been much more satisfying, but I loved how I could race through the story and find out all the answers. I also understand that many people thought it was cheesy – it's a play! A stage production! They're meant to be exagerrated. Frankly, I am dying to watch the stage production of this. My only criticism would be non-canon Scorpius/Albus – I ship them so hard! (And also that this won't be getting a sequel…) ★★★★☆
---
⋘My Next Read⋙
Stolen by Lucy Christopher
Sixteen year old Gemma is kidnapped from Bangkok airport and taken to the Australian Outback. This wild and desolate landscape becomes almost a character in the book, so vividly is it described. Ty, her captor, is no stereotype. He is young, fit and completely gorgeous. This new life in the wilderness has been years in the planning. He loves only her, wants only her. Under the hot glare of the Australian sun, cut off from the world outside, can the force of his love make Gemma love him back?

The story takes the form of a letter, written by Gemma to Ty, reflecting on those strange and disturbing months in the outback. Months when the lines between love and obsession, and love and dependency, blur until they don't exist – almost.
I've wanted to read this book for so long, and I'm finally going to get around to it! I'm not sure yet whether this will be in the new year, or at the end of this year, but I'm excited to get onto it ASAP!
---
⋘Books I Added to my TBR⋙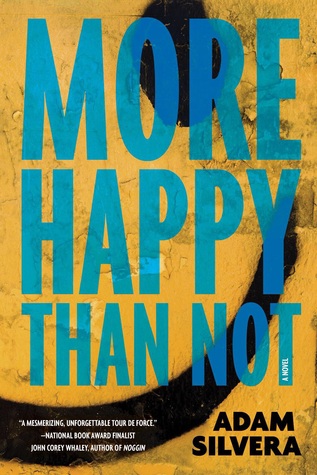 ---
⋘Blog Posts⋙
18/12/2016: Quote of the Sunday – one of my favourite quotes from The Nightingale.
20/12/2016: Top Ten Tuesday – I talk about all the books I'm wanting this Christmas.
22/12/2016: The Christmas Song Book Tag – you don't get more festive than this!
---
Thank you for reading! As you can tell, I haven't managed to do much blogging this week what with having so much school work to contend with. Ugh.
What are you currently reading? Let me know in the comments!
Until next time, and to keep up with my reading as it happens, find me on Goodreads, Twitter, Instagram, and Tumblr.
Olivia x