Happy Tuesday, everybody! You know what time it is…
"Top Ten Tuesday" is a weekly meme hosted by The Broke and the Bookish, and this week's prompt is:
Top Ten Books I'm Looking Forward To For The First Half Of 2017
Now, I'll be honest with you all: I'm not the most up-to-date bookworm. I never have been. I probably never will be. However, I've done my research, and I'm going to talk to you all about the books I am looking forward to being released in 2017. Here we go!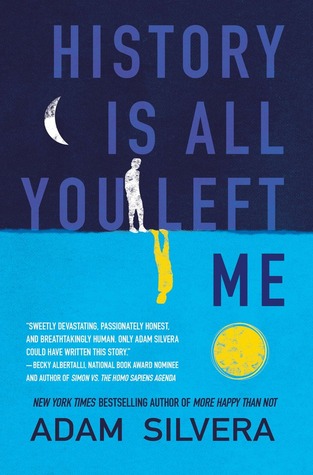 Lord of Shadows by Cassandra Clare
This will be the second instalment to Cassandra Clare's newest book series, The Dark Artifices. I will literally read anything Cassandra writes, so obviously I'm excited for the release of yet another! Also, Lady Midnight, the first book in this series, ended on such a cliffhanger – I just have to read Lord of Shadows ASAP! Read my review of Lady Midnight here.
Always and Forever, Lara Jean by Jenny Han
I wasn't expecting there to be a third instalment in this series after reading the second, so I was surprised to hear of Always and Forever, Lara Jean. I didn't like the way book 2, P.S. I Still Love You ended, but I'm interested to see how this book picks up from there. This is a really lighthearted romance novel with really important undertones, including diversity, which we need more and more of nowadays.
Carve the Mark by Veronica Roth
Everyone has heard of Divergent, Veronica Roth's bestselling, debut novel and series. Thus, I don't doubt for a second that this novel will be very popular upon its release. I'm not usually one for jumping onto such things, but I loved Divergent, and reading the synopsis is enough to get me excited for this book, though I know the two will be very different. I'm not usually one for sci-fi, but maybe Veronica will be the one to convert me. Also, the cover is gorgeous.
Because You Love to Hate Me by Ameriie
Y'all know I love short story collections, and this one is so unique: 13 short stories by 13 authors in collaboration with 13 BookTubers – how awesome is that?! Not only that, but all short stories are based on fairytales, but told from the villains perspective. Ugh this sounds so amazing. I'm so excited to get my hands on this one.
History is All You Left Me by Adam Silvera
I still haven't gotten around to reading More Happy Than Not (please refer to: "I'm not the most up-to-date bookworm.") but reading the synopsis of this book – as well as all of its great reviews – is exciting me to the core. Not only that, but Adam Silvera's presence on Twitter recently has been admirable, and so nice to read through. History is All You Left Me, get on my bookshelf!
---
Thank you for reading!
Now, I know that was only 5, but every other release seems to be the second, third, or even fourth book in a series I haven't read. I wasn't lying when I said I'm not very up-to-date! Nevertheless, I am very excited for every book mentioned.
Which 2017 book releases are you excited for? Tell me in the comments!
Keep an eye out for more Top Ten Tuesday posts from me!
Until next time, and to keep up with my reading as it happens, find me on Goodreads, Twitter, Instagram, and Tumblr.
Olivia x