Goodbye, November. Hello, December.
Click here to read about all the books I read in October!
I think this may be the first time ever that I haven't posted my monthly wrap up on the last day of the month. I would say I've been busy, but I actually haven't been doing that much! Oops…
---
⋘November Wrap-Up⋙
I'm happy with the number of books I read this last month – 5 – especially when considering I've been at school and stressed etc. etc. Here's what I read: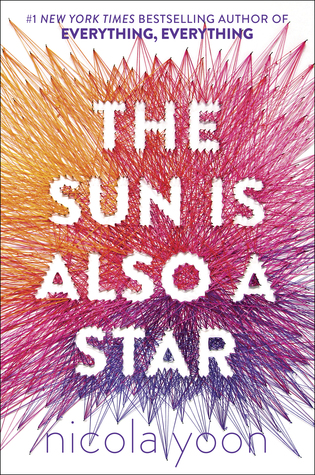 Furthermore by Tahereh Mafi
This book was a very lighthearted and exciting read, and saved me from my October reading slump. I loved pretty much every second of reading Furthermore. Read my full review here. ★★★★★
The Sun is Also a Star by Nicola Yoon
This was another great read, and another novel to save me from my reading slump. The Sin is Also a Star is really upbeat and action packed, and full of little laughs. I'd definitely recommend this book if you enjoyed Just One Day. Read my full review here. ★★★★★
What to Buy the Shadowhunter Who Has Everything by Cassandra Clare
I read this because I wanted to get through The Bane Chonicles, which I kind of abandoned earlier this year. Now, after this instalment, I'm planning on finishing it ASAP! What to Buy the Shadowhunter Who Has Everything was flawless. Just flawless. It gave me all the feels I'd forgotten, and actually inspired me to read my next book… ★★★★★
City of Ashes by Cassandra Clare
I've wanted to reread The Mortal Instruments (again) for a long time. I originally planned on reading 1 book per month in the series, but I've come to realise that orgainising myself in that fashion never actually works. Thus, I'm just going to read an instalment every few books I read. Rereading City of Ashes was like falling back into my old self, my younger self. I recognised everything that was happening, and loved reliving it all. It was an odd experience, almost like muscle memory. I'm excited to read City of Glass very soon. ★★★★★
Atonement by Ian McEwan
We were assigned this book for school, but it has since been taken off the specification, so we abandoned it. Like any true bookworm, I couldn't just leave this book halfway through – not when it was getting so good! So I finished this book in my own time, and absolutely loved every moment of it. The ending has a shocking twist, which I loved. I'm actually a little disappointed we won't be studying it anymore. I also watched the film last night, which was epic. I wasn't aware the cast was so star-studded! The score and cinematography were also flawless. 5 stars all around! ★★★★★
---
⋘Currently Reading⋙
The Hawkweed Prophecy by Irena Brignull
The babies were born as the clock struck twelve. A bat fell from the air mid-flight. A silver salmon floated dead to the surface of the river. Snails withered in their shells, moths turned to dust on the night breeze and an owl ate its young. The spell had been cast.

Poppy Hooper has managed to deceive her father into believing that there is nothing mysterious or unnatural about her. He ignores the cats that find her wherever she goes, the spiders that weave beautiful lacy patterns for her, even her eyes – one blue, one green with an extra black dot orbiting the pupil.

Ember Hawkweed is a pitiful excuse for a witch. When the other girls in her coven brew vile potions, Ember makes soap and perfume. Fair and pretty, Ember is more like a chaff than a witch. One of the Hawkweeds will be queen of the witches – but everyone knows it won't be Ember.

When the two girls meet, Poppy discovers her powers, and finds out the truth. Bound by their unlikely friendship and the boy they both love, the girls try and find their place in the world. But the time of the prophecy draws nearer – and the witches won't give up the throne without a fight.
I won this book a while ago in a Twitter giveaway, and have been meaning to read it for a long time. I actually meant to read it around Halloween because of the witchy, creepy vibe, but I guess now is as good a time as any!
Speaking of giveaways, check out my Christmas giveaway here!
---
⋘December TBR⋙
Who else is beyond excited for Christmas? Here are the books I plan to read in December: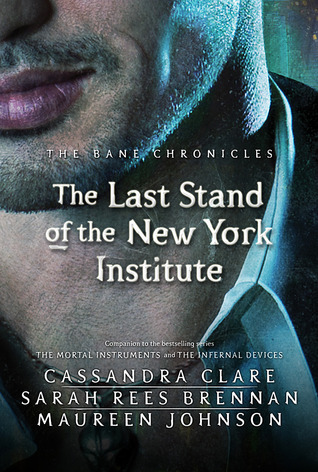 ---
What was your favourite book you read in November? What are you currently reading? What do you want to read in December? Tell me in the comments!
Thank you ever so much for reading, and I really hope you enjoyed!
Until next time, and to keep up with my reading as it happens, find me on Goodreads, Twitter, Instagram, and Tumblr.
Love, Olivia x