Happy Tuesday, everybody! You know what time it is…
"Top Ten Tuesday" is a weekly meme hosted by The Broke and the Bookish, and this week's prompt is:
Ten Books I've Added To My To-Be-Read List Lately (inspired by my New to the Queue posts)
However, as you guys will know if you keep up with my Friday Finale posts (shameless self promo), I frequently talk about the books I've recently added to my TBR. Thus, today I'm instead going to talk about the books on my TBR that I actually own a copy of, but still haven't got round to reading yet. Here we go!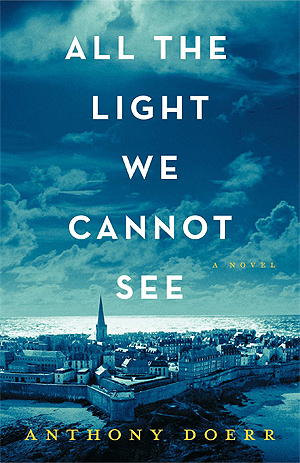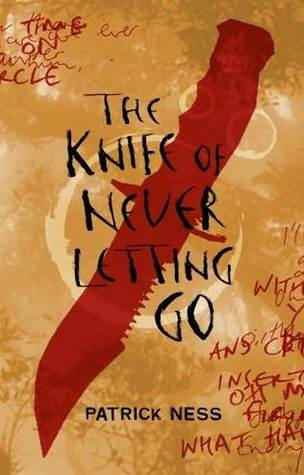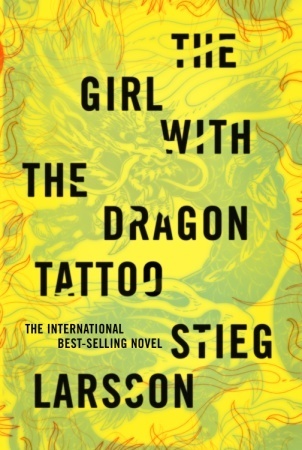 Water for Elephants by Sara Gruen
I purchased – amongst others – from Abe Books back in July as a gift to myself for my blogiversary. I am yet, however, to actually read 4 out of the 6 books I bought from Abe Books. I am eager to read this book, but I keep forgetting about it when I go to pick my next read. Oops! To read all about that haul, click here.
All the Light We Cannot See by Anthony Doerr
There are 2 reasons I put this book off:
The last time I was inclined to read this book, I had just finished another historical fiction book set in France – The Nightingale – and I didn't want to be constantly comparing the two as I read. (Though I will likely do this when i finally get around to this book, anyway.)
It's a hefty 530 pages. That's a real commitment I am not quite ready for, especially during term time.
Other than that, I can't wait!
The Knife of Never Letting Go by Patrick Ness
The amount of times I've said "I'll read this next!" is too many to count. I'm terrible. I bought this book at the beginning of December last year from The Book People, and I raved for ages about how I bought the whole series and The Rest of Use Just Live Here for £10. (Still in awe.) I read and loved The Rest of Us Just Live Here, but never got around to The Knife of Never Letting Go. Soon! I will read this soon! (I hope…)
Read all about my experience with The Book People here.
The Girl with the Dragon Tattoo by Stieg Larsson
I bought this when I was on my thrillers kick, and – you guessed it – I never got round to read it. I am planning on reading it before the end of the year, though, as it would slot nicely into my Around the Year in 52 Books challenge: A book originally written in another language.
Gone Girl by Gillian Flynn
This is another book I picked up on my thrillers kick but never got around to. I think in this case it was more the hype I was worried about – will this book live up to the rave reviews trailing behind it? I guess there's only one way to find out, but I am yet to take the plunge.
Have you read this book? Did it live up to the hype?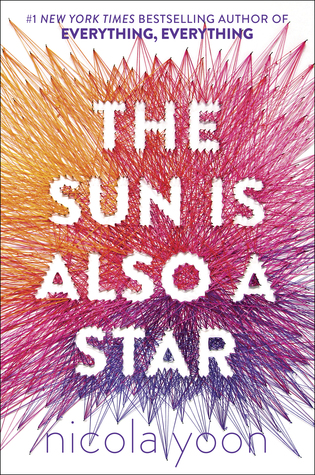 The Diviners by Libba Bray
I've wanted to read this book for a very long time, and I finally bought it at the same time as when I bought Water for Elephants. However, since then, I have read A Great and Terrible Beauty by Libba Bray, as well as a short story, and neither of them were amazing. I have really high hopes for this book, what with the synopsis and all the rave reviews. However, again, I don't want to be dissappointed. At least the cover's pretty…
My Sister's Keeper by Jodi Picoult
I picked this novel up for 50p at my local charity shop (Charity Shop Book Haul), so not reading it isn't getting on my nerves that much. However, again, it would slot nicely into my Around the Year in 52 Books challenge: A book you've seen the movie of, but haven't read yet.
Maybe I'm just not in the mood for crying…
Room by Emma Donoghue
I bought this book during Amazon's 12 Days of Boxing Day Deals promotion, along with 10 other books. In total, I've read 8 of these 11 books, which is a pretty successful haul with my track record. This book along with 2 others have yet to make the cut onto my read shelf, though. I trust this book will be worth the wait when I get around to it, though.
The Sun is Also a Star by Nicola Yoon
Everything, Everything by Nicola Yoon was the first ever ARC I ever read and reviewed, and so recieving an ARC of The Sun is Also a Star was so heartwarming. I had a little reminicse, I'll be honest. I only got this book through recently, so I'm excited to read it ASAP.
Everyday Sexism by Laura Bates
This is another recent purchase, and one I'll definitely get around to soon. I rarely read non-fiction, but I cannot resist Everyday Sexism – it explores a topic I am very passionate about: feminism, and equality in general. I'm certain this will be a good read.
---
Thank you for reading!
Which book have you owned for a long time, but just never got around to reading? Tell me in the comments!
Keep an eye out for more Top Ten Tuesday posts from me!
Until next time, and to keep up with my reading as it happens, find me on Goodreads, Twitter, Instagram, and Tumblr.
Olivia x