Happy Tuesday, everybody! You know what time it is…
"Top Ten Tuesday" is a weekly meme hosted by The Broke and the Bookish, and this week's prompt is:
Halloween-Related Freebie: Anything Related to Halloween
Thus, today I will be talking to you all about my favourite scary/thrilling novels that I think would make the perfect reading material around Halloween. Here we go!
---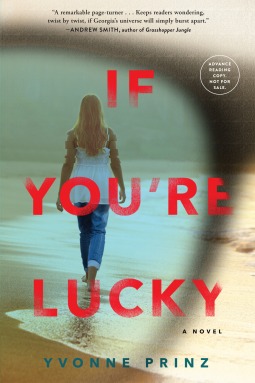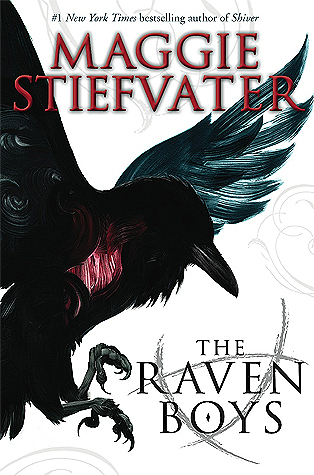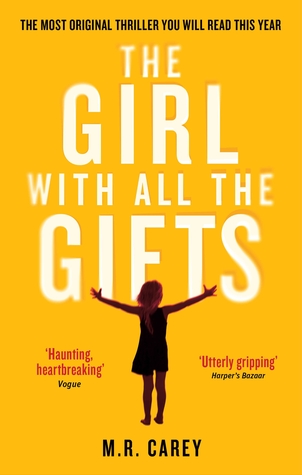 Northanger Abbey by Jane Austen
If you prefer satirical horror, and you're partial to a classic novel, Northanger Abbey by Jane Austen will be best suited to you on this list. It's dark, witty, and exhilerating to read. Definitely recommend.
If You're Lucky by Yvonne Prinz
This is the first book I read with an unreliable narrator, and – honestly – it was an amazing experience. This book is perfect if, like me, you've never really ventured into unreliable-narrator territory. It's more of a psychological thriller than a horror, but I still think it's perfect for Halloween time. Read my full review here.
The Raven Boys by Maggie Stiefvater
If you're not really into the whole horror scene, The Raven Boys is the perfect book to read – it involves magical realism, and fantastical things, yet isn't exactly scary. Our protagonist, Blue, also lives in a house full of seers, which is perfect for Halloween, though I would recommend this book at any time of the year. Read my full review here.
The Girl with All the Gifts by M.R. Carey
This book is perfect for you if you love horror books with a twist. The Girl with All the Gifts is a post-apocalyptic novel surrounding one of our very typical Halloween monesters – zombies. This book is witty and quick, exhilerating and clever, and I can't help but recommend it to everyone I meet! Read my full review here.
Harry Potter and the Philosopher's Stone by J.K. Rowling
I was always conflicted as to whether the Harry Potter series suited Halloween or Christmas reading better. I eventually came to the conclusion that it's perfect for both – whilst suited for Christmas due to its family-feel and Christmas always actually ocurring in the book, witches and wizards are perfect subject matter for Halloween reading. Simple. Read my full review here.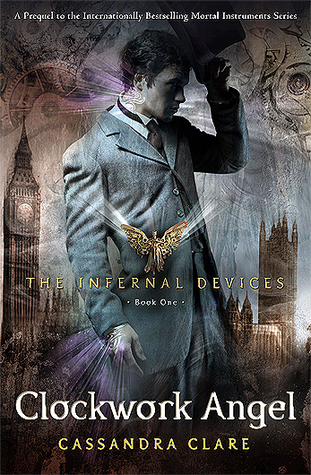 Clockwork Angel by Cassandra Clare
I personally really enjoy reading historical fiction novels around Halloween, and Clockwork Angel is set in Victorian London, which is even better – dark, mysterious, etc. Adding to this, because it's a Shadowhunter novel, you can expect to encounter all of the classic Halloween monsters – vampires, werewolves, warlocks, and Shadowhunters themselves.
The Murder Complex by Lindsay Cummings
If you like horror that revolves around more human, non-fantastical elements – i.e. crime, murder – this book is perfect for you. It's thrilling and exciting – I was on the edge of my seat the entire time – whilst also presenting family values. I love it in books when it's 1 family vs. the world. I'm not sure why. I guess it kind of gives purpose to the horror – to bring the family even closer together. Read my full review here.
The Ocean at the End of the Lane by Neil Gaiman
For literary fiction lovers, and those who maybe feel reminiscent of their childhood around Halloween, The Ocean at the End of the Lane is perfect. It's exciting throughout, and has that special essence of childhood wonder weaved between the lines. I cannot recommend this book enough. Read my full review here.
The Foxglove Killings by Tara Kelly
This novel is perfect for those who like murder mystery novels with a creepy twist. This book is thrilling and paralysingly engaging throughout. Definitely recommed to horror lovers. Read my full review here.
Dark Room by Tom Becker
This is another book that's great to read if you enjoy murder mysteries with a twist. I really enjoyed this book when I read it, and imagine many more people will in the future – it's the kind of murder mystery that feels timeless. Read my full review here.
---
Thank you for reading! Which is your favourite book to read during Halloween?
Keep an eye out for more Top Ten Tuesday posts from me!
Until next time, and to keep up with my reading as it happens, find me on Goodreads, Twitter, Instagram, and Tumblr.
Olivia x