Happy Tuesday, everybody! You know what time it is…
"Top Ten Tuesday" is a weekly meme hosted by The Broke and the Bookish, and this week's prompt is:
All About The Villains
Thus, I decided to talk about my all-time favourite villains, or villains I love to hate. However, I couldn't think of many villains for just books, so I have decided to include TV villains, too. Here we go!
Bookish Villains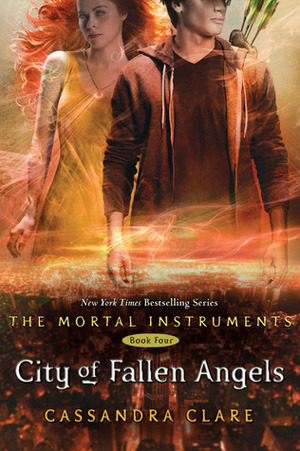 Warner, Shatter Me
There are 2 kinds of people in this world: Team Adam, and Team Warner. I am definitely the latter. I love how complex Warner is, and how he is unapologetically the bad guy. If you've read the Shatter Me series, you'll know that book 3 is where he really turns around, and where everybody begins to love him, but I actually loved his villainy from the offset – his growth throughout the books is really what sealed the deal for me.
Sebastian/Jonathan, The Mortal Instruments
Sebastian makes my skin crawl. Really, he disgusts me. But I love that. I love that Cassandra Clare is able to write a character that makes me feel so unsettled. Sebastian is extremely unique, as well as being so complex, possessing a backstory that I found so utterly arresting, I hated to put the book down.
Arin, The Winner's Curse
his 'villainy' is definitely questionable throughout the series, but in The Winner's Curse we are more than aware that – spoiler – Arin is on the other side to our protagonist, Kestrel. Thus, villain. Everything Arin says and does engages me, and I love how cunning he can be. I also love that Kestrel is able to distract him from that cunning – it reminds me that, though the 'bad guy', he is human.
President Snow, The Hunger Games
Yes, he is creepy. Yes, he is disturbing. But do I enjoy reading about him? Of course! When reading this book, anticipating Snow's next move just added to the story so much. It was exhilerating. I'm the same when watching the movies – on edge, excited, eager for more.
TV Villains
Uhh… The entire cast of How to Get Away With Murder
I know, not very concise, nor is it very decisive. But how could I pick a favourite when all of them are so awesome? Actually, I probably could – Connor's reactions to his crimes and sins are probably the most arresting and affecting, in my opinion. Either way, I love everyone in this show – such a great cast to perform such roles so well!
Sue Sylvester, Glee
Like the majority of Glee fans, I love Sue Sylvester – she is one of the main reasons I stuck with the show! I actually hated it when she was nice, or in a good mood, because it was just boring – cunning, rude, frankly evil Sue is what made this show so great, and so hilarious.
Tate, American Horror Story: Murder House
You either love him or you hate him. Well, I love him. I know, I know, it's terribly wrong to idolise such a terrible human. However, I can't help but feel Tate is sorry for his crimes. That's not the reason I love him, though. I love him because he is so emotionally – openly so – and how well he is portrayed by Evan Peters. His backstory is also so interesting to watch unravel – I love trying to figure out why villains are the way they are, and Tate's backstory is one the most exciting I've watched unfold.
Moriarty, Sherlock
Moriarty is maybe one of the craziest characters I've ever encountered. He's so insane it gives me goosebumps when he appears on screen. Enough said? Pretty much.
---
Thank you for reading! Which villain do you love to hate?
Keep an eye out for more Top Ten Tuesday posts from me!
Until next time, and to keep up with my reading as it happens, find me on Goodreads, Twitter, Instagram, and Tumblr.
Olivia x