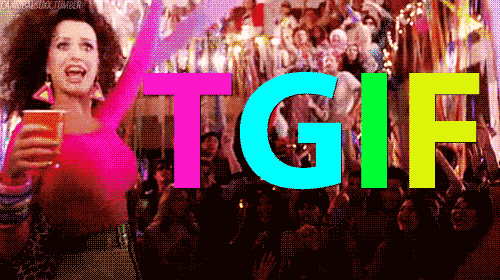 Friday Finds is a weekly meme began by Should Be Reading wherein you can showcase the books you found in the week leading up to said Friday. I didn't actually add any books to my TBR over the last week, so here are 5 random books from my TBR!
---
We the Animals by Justin Torres
Three brothers tear their way through childhood — smashing tomatoes all over each other, building kites from trash, hiding out when their parents do battle, tiptoeing around the house as their mother sleeps off her graveyard shift. Paps and Ma are from Brooklyn — he's Puerto Rican, she's white — and their love is a serious, dangerous thing that makes and unmakes a family many times.
Life in this family is fierce and absorbing, full of chaos and heartbreak and the euphoria of belonging completely to one another. From the intense familial unity felt by a child to the profound alienation he endures as he begins to see the world, this beautiful novel reinvents the coming-of-age story in a way that is sly and punch-in-the-stomach powerful.
Before I Go to Sleep by S.J. Watson
As I sleep, my mind will erase everything I did today. I will wake up tomorrow as I did this morning. Thinking I'm still a child, thinking I have a whole lifetime of choice ahead of me…
Memories define us. So what if you lost yours every time you went to sleep? Your name, your identity, your past, even the people you love–all forgotten overnight. And the one person you trust may only be telling you half the story.
Welcome to Christine's life.
Stolen: A Letter to My Captor by Lucy Christopher
It happened like this. I was stolen from an airport. Taken from everything I knew, everything I was used to. Taken to sand and heat, dirt and danger. And he expected me to love him.
This is my story.
A letter from nowhere.
Sixteen year old Gemma is kidnapped from Bangkok airport and taken to the Australian Outback. This wild and desolate landscape becomes almost a character in the book, so vividly is it described. Ty, her captor, is no stereotype. He is young, fit and completely gorgeous. This new life in the wilderness has been years in the planning. He loves only her, wants only her. Under the hot glare of the Australian sun, cut off from the world outside, can the force of his love make Gemma love him back?
I Know Why the Caged Bird Sings by Maya Angelou
Maya Angelou's seven volumes of autobiography are a testament to the talents and resilience of this extraordinary writer. Loving the world, she also knows its cruelty. As a black woman she has known discrimination and extreme poverty, but also hope and joy, achievement and celebration. In this first volume of her autobiography, Maya Angelou beautifully evoker her childhood with her grandmother in the American South of the 1930s. She learns the power of the white folks at the other end of town and suffers the terrible trauma of rape by her mother's lover.
The Unexpected Inheritance of Inspector Chopra by Vaseem Khan
On the day he retires, Inspector Ashwin Chopra inherits two unexpected mysteries.
The first is the case of a drowned boy, whose suspicious death no one seems to want solved. And the second is a baby elephant.
As his search for clues takes him across the teeming city of Mumbai, from its grand high rises to its sprawling slums and deep into its murky underworld, Chopra begins to suspect that there may be a great deal more to both his last case and his new ward than he thought.
And he soon learns that when the going gets tough, a determined elephant may be exactly what an honest man needs…
---
Thank you for reading! Have you read any of these books? If so, what did you think of them? Tell me in the comments!
What books did you recently add to your TBR?
This is a scheduled post, as I am currently on holiday! Thus, I won't be replying to comments immediately, but I will eventually!
Until next time, and to keep up with my reading as it happens, find me on Goodreads, Twitter, Instagram, and Tumblr.
Olivia x