I mean, who doesn't love book-TV adaptations?
Happy Tuesday, everybody! You know what time it is…
"Top Ten Tuesday" is a weekly meme hosted by The Broke and the Bookish, and this week's prompt is:
In honour of Fall TV, do a TV-themed topic!
Thus, today I'll be talking about the book-TV adaptations I just wish would happen already. Here we go…
---
The Raven Cycle by Maggie Stiefvater
I feel as though this series would be perfect for any screen – it is so quirky, and infinitely different to everything that's on TV right now that I think it would be a breath of fresh air. Whilst a movie series would also be great, I think a TV series would allow the characters to be explored in sufficient depth.
Anna and the French Kiss/Lola and the Boy Next Door/Isla and the Happily Ever After by Stephanie Perkins
Again, though a movie trilogy would be great, I feel like a TV adaptation of Stephanie Perkins' Anna/Lola/Isla trilogy would be the dream. Just imagine, one series dedicated to Anna, one to Lola, and one to Isla, all involving cross-overs. It would be great! This is the kind of fun-loving teen show there really is a place in the market for.
Carry On by Rainbow Rowell
Imagine the cliff-hangers! Imagine the suspense! Imagine the comedy! Imagine getting to explore a magical world in TV-show depth! Imagine the Baz-Simon onscreen relationship! Only good could come out of this TV adaptation.
The Infernal Devices by Cassandra Clare
I know, I know, we have Shadowhunters, but just imagine if Freeform branched out to The Infernal Devices books for a spin-off series. There's nothing I love more than a period drama, and with the fantastical elements included, I can only imagine how great this series could be on TV. It has so much potential, but I feel as though production companies ignore it, and favour The Mortal Instruments to adapt from instead. I just hope they turn to TMI one day…
The Chronicles of Narnia by C.S. Lewis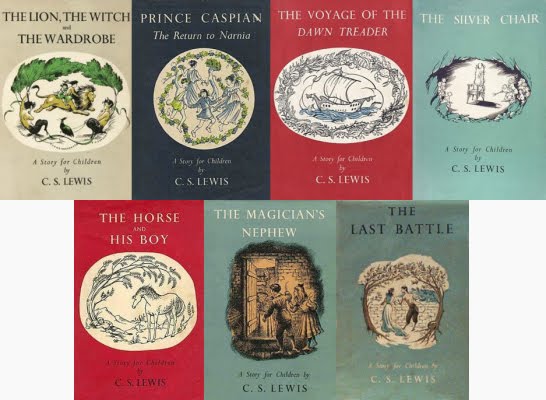 Yes, the movies were great, but imagine all the depth that could be explore via a TV series. I also think this would be a great way to introduce kids to great, classic literature.
Since You've Been Gone by Morgan Matson
This may seem like a weak choice, but bear with me. Since You've Been Gone orbits dares; with each chapter there is a new dare. Imagine if there was a TV episode dedicated to each dare! I know, I know, why aren't I a screenwriter already. I think, again, this would be a perfect TV series to air for teens, and actually great to air in the summer. I can just see it now…
The Lunar Chronicles by Marissa Meyer
I just finished this series, and the whole time I was thinking that it read like a TV show. There would be so many laughs with this show, as well as the romance side of it. And, of course, the action would be really gripping. I want this to happen so badly!
The Shatter Me Series by Tahereh Mafi
I feel like this could be done in the vein of all the Marvel superhero TV shows coming out recently. In a way, this series reminds me of X-Men, and so I think it would attract quite a few viewers. Dang, I'm just full of good ideas today!
Wolf by Wolf by Ryan Gaudin
Whilst this would also fair well as a movie, I think the Wolf by Wolf TV series would be epic. This book is so fast paced on its own, what with the motorbike racing, and constant moving around, and I think it would translate really well onto TV.
The Winner's Curse by Marie Rutkoski
Though I've only read book one, I just know this series would make a great TV show. I even think it could be as big as Game of Thrones! I think political fantasy is just so interesting and immersive, and is great for TV, as you have so much time to explore the world.
---
Thank you for reading! Which book do you wish would become a TV show?
Keep an eye out for more Top Ten Tuesday posts from me!
This is a scheduled post, as I am currently on holiday! Thus, I won't be replying to comments immediately, but I will eventually!
Until next time, and to keep up with my reading as it happens, find me on Goodreads, Twitter, Instagram, and Tumblr.
Olivia x