Ugnė from My Passion is Happiness tagged me to complete this tag – make sure you check her out!

⋘
The Rules

⋙
Mention the creator of the tag (Ayunda @ Tea and Paperbacks).
Thank the blogger who tagged you! Thank you, Ugnė!
Choose one out of the two options. (You don't have to explain why you chose what you did… only if you wanted to!)
Tag 10 other people to do this tag to spread the love! I nominate everyone that wants to take part!
---
⋘
The Questions

⋙
⋘1⋙
Reading on the couch or on the bed?
Definitely on the bed! Then I can read until I fall asleep and not ache in the morning. It's also so warm and cosy wrapped up in all of my pillows and quilts and blankets.
⋘2⋙
Male main character or female main character?
By protagonist, I'm going with the perspective from which the book is told. It's rare that a male character is done well, especially when written by a female. However, when it it done well, it's a great experience. Thus, though my inner feminist in screaming at me, I have to go with male. Some of my favourite male protagonists include:
Charlie, The Perks of Being a Wallflower
Craig, It's Kind of a Funny Story
Both Ari and Dante, Aristotle and Dante Discover the Secrets of the Universe
Both Simon and Baz, Carry On
Mark Watney, The Martian
Christopher Boone, The Curious Incident of the Dog in the Nighttime
Ronan, Adam, and Gansey, The Raven Cycle
Simon, Alec, Will, and Jem, The Shadowhunter Chronicles
(Just to name a few…)
⋘3⋙
Sweet snacks or salty snacks when reading?
I'm not really a snack-when-reading person, simply because I cannot eat without getting crumbs all over either my book or my seat. Really, I'm terrible. However, when not reading, I'm definitely partial to a salty snack as opposed to a sweet snack.
⋘4⋙
Trilogies or quartets?
Simply on the basis that The Raven Cycle is a quartet, quartets.
🙂
⋘5⋙
First person point of view or third person point of view?
Most people say third person for this, because they don't like the whole stream-of-consciousness thing. I don't actually mind that – I think sometimes it brings a character to life. However, I also like third person, because I like the on-the-outside-looking-in feeling, yet that definitely hinders how invested I am with characters. For example, Game of Thrones is third person, and I found it really hard to care about characters. That being said, The Raven Cycle is also third person, and most of my favourite characters are in that series!
I'm undecided. Is that cheating?
Oops.
⋘6⋙
Reading at night or in the morning?
I love ending the day with reading, because no matter how bad my day was, I know it has ended well. That being said, I love reading in the morning, because it's a good start to the day. I kind of like falling asleep reading, though, so I'll have to choose night reading.
⋘7⋙
Libraries or bookstores?
I don't have any good libraries near me, so I'm going to have to choose bookstores, namely Waterstones. Waterstones always has a really nice vibe, especially in autumn.
⋘8⋙
Books that make you laugh or make you cry?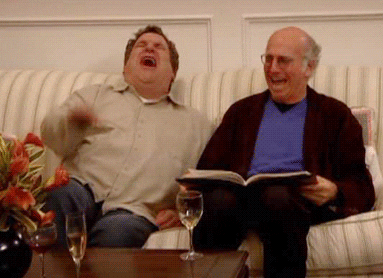 To be funny in writing is a magical thing, in my opinion. I also prefer to be happy than sad, though I can respect the difficulty that comes with writing a tearjerker.
⋘9⋙
Black book covers or white book covers?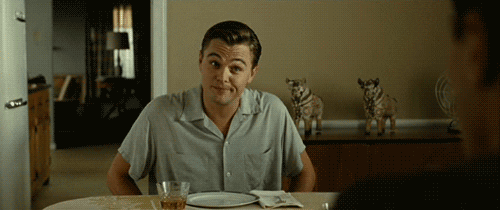 Unpopular opinion! As I mentioned in this post, white covers feel unfinished to me. I much prefer the myster black covers offer.
⋘10⋙
Character driven or plot driven stories?
Characters are such an essential part to books. In short, no matter how great your plot is, if your characters are flat, your entire story is flat. Good chaacter-driven books include:
The Raven Cycle by Maggie Stiefvater, though the plot is very unique
The Lunar Chronicles by Marissa Meyer, though the world building is divine
The Catcher in the Rye by J.D. Salinger, because the plot alone would make for possibly the most boring book in history
The Martian by Andy Weir, as the plot is too slow to fuel the whole book
Looking for Alaska by John Green, because it's the characters that keep you reading
Aristotle and Dante Discover the Secrets of the Universe, because the plot is nothing without the characters and their spirit
---
Thank you for reading!
Which do you prefer: character-driven or plot-driven books? Tell me in the comments!
Until next time, and to keep up with my reading as it happens, find me on Goodreads, Twitter, Instagram, and Tumblr.
Olivia x