WWW Wednesday is a weekly meme hosted by the blog Should Be Reading.
To play along, just answer the following three (3) questions…
• What are you currently reading?
• What did you recently finish reading?
• What do you think you'll read next?
---
⋘Currently Reading⋙
Pride and Prejudice by Jane Austen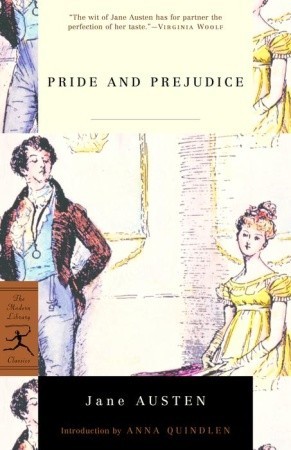 First published in 1813, "Pride and Prejudice," Jane Austen's witty comedy of manners – one of the most popular novels of all time – tells the story of Mr and Mrs Bennet's five unmarried daughters after the rich and eligible Mr Bingley and his status-conscious friend, Mr Darcy, have moved into their neighbourhood. "It is a truth universally acknowledged, that a single man in possession of a good fortune must be in want of a wife." So begins the novel, that features splendidly civilized sparring between the proud Mr. Darcy and the prejudiced Elizabeth Bennet as they play out their spirited courtship in a series of eighteenth-century drawing-room intrigues.
I am currently rereading Pride and Prejudice as part of Read by Zoe's Austentatious Book Club, wherein we read one Austen book per month. It's so odd to be transported back to this world over a year on. I like it, though.
⋘Recently Finished⋙
City of Bones by Cassandra Clare
When fifteen-year-old Clary Fray heads out to the Pandemonium Club in New York City, she hardly expects to witness a murder― much less a murder committed by three teenagers covered with strange tattoos and brandishing bizarre weapons. Then the body disappears into thin air. It's hard to call the police when the murderers are invisible to everyone else and when there is nothing―not even a smear of blood―to show that a boy has died. Or was he a boy?
This is Clary's first meeting with the Shadowhunters, warriors dedicated to ridding the earth of demons. It's also her first encounter with Jace, a Shadowhunter who looks a little like an angel and acts a lot like a jerk. Within twenty-four hours Clary is pulled into Jace's world with a vengeance, when her mother disappears and Clary herself is attacked by a demon. But why would demons be interested in ordinary mundanes like Clary and her mother? And how did Clary suddenly get the Sight? The Shadowhunters would like to know…
I recently finished rereading City of Bones by Cassandra Clare, and absolutely loved reliving the book that pretty much signified the beginning of my love of reading. I mentioned in my last post that I am planning on rereading a Shadowhunter book ever month, and thus I am very excited for September so I can stick to my plan and begin City of Ashes for the third time!
⋘My Next Read⋙
Just One Day by Gayle Foreman
 Allyson Healey's life is exactly like her suitcase—packed, planned, ordered. Then on the last day of her three-week post-graduation European tour, she meets Willem. A free-spirited, roving actor, Willem is everything she's not, and when he invites her to abandon her plans and come to Paris with him, Allyson says yes. This uncharacteristic decision leads to a day of risk and romance, liberation and intimacy: 24 hours that will transform Allyson's life.
A book about love, heartbreak, travel, identity, and the "accidents" of fate, Just One Day shows us how sometimes in order to get found, you first have to get lost. . . and how often the people we are seeking are much closer than we know.
I am embarking on a trip to Spain in just under a week, and I figured this book would be the perfect book to get me in the mood, as it orbits travelling and Europe. This has been on my TBR for a very long time, so I'm excited to finally get around to it.
---
Thank you for reading! What is your WWW Wednesday?
Keep an eye out for more WWW Wednesday day posts from me in the future!
Until next time, and to keep up with my reading as it happens, find me on Goodreads, Twitter, Instagram, and Tumblr.
Olivia x