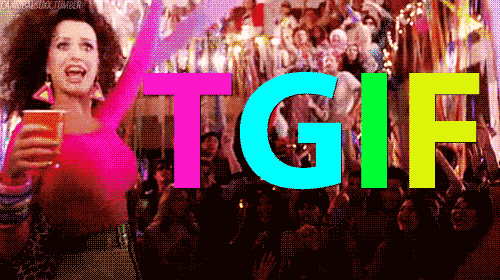 Friday Finds is a weekly meme began by Should Be Reading wherein you can showcase the books you found in the week leading up to said Friday. I didn't actually add any books to my TBR over the last week, so here are 5 random books from my TBR!
---
When Breath Becomes Air by Paul Kalanithi
What makes a virtuous and meaningful life? Paul Kalanithi believed that the answer lay in medicine's most demanding specialization, neurosurgery. Here are patients at their life's most critical moment. Here he worked in the most critical place for human identity, the brain. What is it like to do that every day; and what happens when life is catastrophically interrupted?
When Breath Becomes Air is an unforgettable reflection on the practice of medicine and the relationship between doctor and patient, from a gifted writer who became both.
With a foreword by Dr Abraham Verghese and an epilogue by the author's wife, Lucy.
Harry Potter and the Cursed Child by J.K. Rowling, Jack Thorne, and John Tiffany
Based on an original new story by J.K. Rowling, Jack Thorne and John Tiffany, a new play by Jack Thorne, Harry Potter and the Cursed Child is the eighth story in the Harry Potter series and the first official Harry Potter story to be presented on stage. The play will receive its world premiere in London's West End on July 30, 2016.
It was always difficult being Harry Potter and it isn't much easier now that he is an overworked employee of the Ministry of Magic, a husband and father of three school-age children.
While Harry grapples with a past that refuses to stay where it belongs, his youngest son Albus must struggle with the weight of a family legacy he never wanted. As past and present fuse ominously, both father and son learn the uncomfortable truth: sometimes, darkness comes from unexpected places.
The Night Circus by Erin Morgenstern
The circus arrives without warning. No announcements precede it. It is simply there, when yesterday it was not. Within the black-and-white striped canvas tents is an utterly unique experience full of breathtaking amazements. It is called Le Cirque des Rêves, and it is only open at night.
But behind the scenes, a fierce competition is underway: a duel between two young magicians, Celia and Marco, who have been trained since childhood expressly for this purpose by their mercurial instructors. Unbeknownst to them both, this is a game in which only one can be left standing. Despite the high stakes, Celia and Marco soon tumble headfirst into love, setting off a domino effect of dangerous consequences, and leaving the lives of everyone, from the performers to the patrons, hanging in the balance.
Touch by Claire North
Kepler had never meant to die this way — viciously beaten to death by a stinking vagrant in a dark back alley. But when reaching out to the murderer for salvation in those last dying moments, a sudden switch takes place.
Now Kepler is looking out through the eyes of the killer himself, staring down at a broken and ruined body lying in the dirt of the alley.
Instead of dying, Kepler has gained the ability to roam from one body to another, to jump into another person's skin and see through their eyes, live their life — be it for a few minutes, a few months or a lifetime.
Kepler means these host bodies no harm — and even comes to cherish them intimately like lovers. But when one host, Josephine Cebula, is brutally assassinated, Kepler embarks on a mission to seek the truth — and avenge Josephine's death.
Asking for It by Louise O'Neill
It's the beginning of the summer in a small town in Ireland. Emma O'Donovan is eighteen years old, beautiful, happy, confident. One night, there's a party. Everyone is there. All eyes are on Emma.
The next morning, she wakes on the front porch of her house. She can't remember what happened, she doesn't know how she got there. She doesn't know why she's in pain. But everyone else does.
Photographs taken at the party show, in explicit detail, what happened to Emma that night. But sometimes people don't want to believe what is right in front of them, especially when the truth concerns the town's heroes…
---
Thank you for reading! Have you read any of these books? If so, what did you think of them? Tell me in the comments!
What books did you recently add to your TBR?
Until next time, and to keep up with my reading as it happens, find me on Goodreads, Twitter, Instagram, and Tumblr.
Olivia x