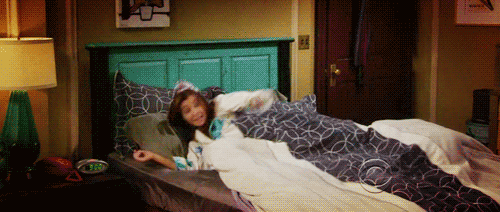 That's right, I'm finally 16! This means I can do many more things: I can drink alcohol with a meal whilst accompanied by an adult; I can leave home; I can join the army; I can buy a lottery ticket; I can get married.
There are so many possibilities, I might just take advantage of absolutely none of them!
Last year on my birthday, I did the Birthday Book Tag. This year, I wanted to do something a little different. Thus, here are 15 bookish things I learned at the age of 15. Here we go!
---
If you're not reading for you – as in, your own enjoyment – you're not doing it right. Don't just read because everyone else is, and don't read something just because everyone else is. Read what you want to. Read for your own enjoyment. Read for you.
Try not to care what other people think of what you read. Reading YA or middle-grade does not make you immature. Reading fantasy does not make you an untouchable geek. Reading historical fiction does not mean you're stuck in the past. Reading what makes you happy is always the best choice.
Do not force yourself to read – you may love it, but you don't always feel like it, and that is OK.
It's OK if your bookshelf isn't as pretty as the ones you see on Tumblr or Instagram. So long as you like it, who cares?
It's OK to prefer e-reading to physical reading. You're not in the wrong if you defend e-reading, the person making you defend it is.
It's OK to not enjoy a popular book. You are your own person, you have your own opinions, the same thing doesn't please everyone. It doesn't matter if a book is critically acclaimed, or has a 4.7-star rating on Goodreads: If you didn't enjoy it, you didn't enjoy it. It's as simple as that.
I cannot read and listen to music simultaneously. The people who can are wizards.
I cannot read and eat simultaneously. The people who can are wizards.
It's OK if you don't imagine characters in the same way as everyone else. It's OK if your fancasts don't match up with everyone elses. Your imagination is your own; embrace it.
Reading and writing are like bread and butter – better together. The more you read, the better your writing; the more you write, the more you appreciate what you're reading.
It's OK to say no to an author who wants you to review their book. If it doesn't seem like something you'd enjoy, say no!
This applies to all of life, really: It doesn't matter if people think it's weird to read so much. If it makes you happy, carry on, Simon.  (That was a book reference…do you know which one?)
Then again, do not think it's weird if your friends don't enjoy reading. We all have our own hobbies, and we all enjoy some things more than we enjoy others.
There's a difference between the quality of a book, and how good it actually is. If a book is well-written, but didn't affect you emotionally, is it really a good book? If a book had a profound effect on you emotionally, but is written poorly, is it really a bad book?
Reading is fun. (I lie: I didn't learn this when I was 15. I've known my whole life. I just thought I'd let you in on the secret.)
---
Thank you for reading! What is the most important lesson reading has taught you? Let me know in the comments!
Until next time, and to keep up with my reading as it happens, find me on Goodreads, Twitter, Instagram, and Tumblr.
Olivia x