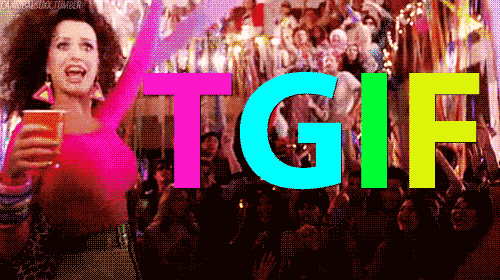 Friday Finds is a weekly meme began by Should Be Reading wherein you can showcase the books you found in the week leading up to said Friday. Thus, here are the books I added to my TBR pile over the past week!
---
The Possibility of Somewhere by Julia Day
Together is somewhere they long to be.
Ash Gupta has a life full of possibility. His senior year is going exactly as he's always wanted– he's admired by his peers, enjoying his classes and getting the kind of grades that his wealthy, immigrant parents expect. There's only one obstacle in Ash's path: Eden Moore—the senior most likely to become class valedictorian. How could this unpopular, sharp-tongued girl from the wrong side of the tracks stand in his way?
All Eden's ever wanted was a way out. Her perfect GPA should be enough to guarantee her a free ride to college — and an exit from her trailer-park existence for good. The last thing she needs is a bitter rivalry with Ash, who wants a prized scholarship for his own selfish reasons. Or so she thinks. . . When Eden ends up working with Ash on a class project, she discovers that the two have more in common than either of them could have imagined. They're both in pursuit of a dream — one that feels within reach thanks to their new connection. But what does the future hold for two passionate souls from totally different worlds?
The Edge of Everything by Jeff Giles
It's been a shattering year for seventeen-year-old Zoe, who's still reeling from her father's shockingly sudden death in a caving accident and her neighbors' mysterious disappearance from their own home. Then on a terrifying sub-zero, blizzardy night in Montana, she and her brother are brutally attacked in a cabin in the woods–only to be rescued by a mysterious bounty hunter they call X.
X is no ordinary bounty hunter. He is from a hell called the Lowlands, sent to claim the soul of Zoe's evil attacker and others like him. Forbidden to reveal himself to anyone other than his victims, X casts aside the Lowlands' rules for Zoe. As X and Zoe learn more about their different worlds, they begin to question the past, their fate, and their future. But escaping the Lowlands and the ties that bind X might mean the ultimate sacrifice for both of them.
Gripping and full of heart, this epic journey will bring readers right to the edge of everything.
The Scorpio Races by Maggie Stiefvater
It happens at the start of every November: the Scorpio Races. Riders attempt to keep hold of their water horses long enough to make it to the finish line. Some riders live. Others die.
At age nineteen, Sean Kendrick is the returning champion. He is a young man of few words, and if he has any fears, he keeps them buried deep, where no one else can see them.
Puck Connolly is different. She never meant to ride in the Scorpio Races. But fate hasn't given her much of a chance. So she enters the competition — the first girl ever to do so. She is in no way prepared for what is going to happen.
A Little Life by Hanya Yanagihara
When four classmates from a small Massachusetts college move to New York to make their way, they're broke, adrift, and buoyed only by their friendship and ambition. There is kind, handsome Willem, an aspiring actor; JB, a quick-witted, sometimes cruel Brooklyn-born painter seeking entry to the art world; Malcolm, a frustrated architect at a prominent firm; and withdrawn, brilliant, enigmatic Jude, who serves as their center of gravity. Over the decades, their relationships deepen and darken, tinged by addiction, success, and pride. Yet their greatest challenge, each comes to realize, is Jude himself, by midlife a terrifyingly talented litigator yet an increasingly broken man, his mind and body scarred by an unspeakable childhood, and haunted by what he fears is a degree of trauma that he'll not only be unable to overcome—but that will define his life forever.
Never Let Me Go by Kazuo Ishiguro
From the Booker Prize-winning author of The Remains of the Daycomes a devastating new novel of innocence, knowledge, and loss. As children Kathy, Ruth, and Tommy were students at Hailsham, an exclusive boarding school secluded in the English countryside. It was a place of mercurial cliques and mysterious rules where teachers were constantly reminding their charges of how special they were.
Now, years later, Kathy is a young woman. Ruth and Tommy have reentered her life. And for the first time she is beginning to look back at their shared past and understand just what it is that makes them special–and how that gift will shape the rest of their time together. Suspenseful, moving, beautifully atmospheric, Never Let Me Go is another classic by the author of The Remains of the Day.
Stars Above (The Lunar Chronicles #4.5) by Marissa Meyer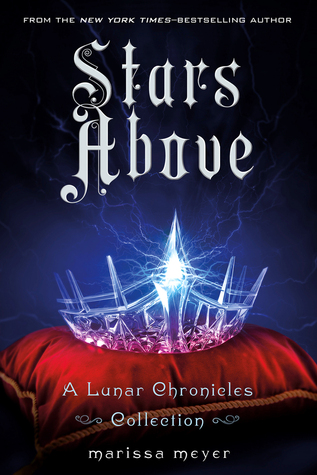 The enchantment continues…
The universe of the Lunar Chronicles holds stories—and secrets—that are wondrous, vicious, and romantic. How did Cinder first arrive in New Beijing? How did the brooding soldier Wolf transform from young man to killer? When did Princess Winter and the palace guard Jacin realize their destinies?
With nine stories—five of which have never before been published—and an exclusive never-before-seen excerpt from Marissa Meyer's upcoming novel, Heartless, about the Queen of Hearts from Alice in Wonderland, Stars Above is essential for fans of the bestselling and beloved Lunar Chronicles.
Georgia Peaches and Other Forbidden Fruit by Jaye Robin Brown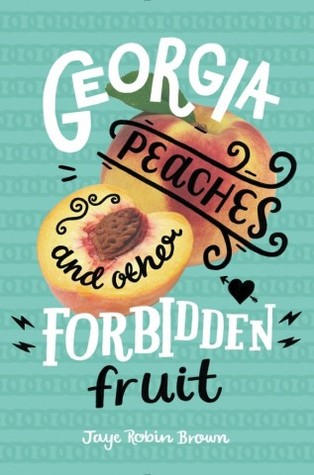 Joanna Gordon has been out and proud for years, but when her popular radio evangelist father remarries and decides to move all three of them from Atlanta to the more conservative Rome, Georgia, he asks Jo to do the impossible: to lie low for the rest of her senior year. And Jo reluctantly agrees.
Although it is (mostly) much easier for Jo to fit in as a straight girl, things get complicated when she meets Mary Carlson, the oh-so-tempting sister of her new friend at school. But Jo couldn't possibly think of breaking her promise to her dad. Even if she's starting to fall for the girl. Even if there's a chance Mary Carlson might be interested in her, too. Right?
---
Thank you for reading! What books did you recently add to your TBR?
Until next time, and to keep up with my reading as it happens, find me on Goodreads, Twitter, Instagram, and Tumblr.
Olivia x