WWW Wednesday is a weekly meme hosted by the blog Should Be Reading.
To play along, just answer the following three (3) questions…
• What are you currently reading?
• What did you recently finish reading?
• What do you think you'll read next?
⋘Currently Reading⋙
Winter (The Lunar Chronicles #4) by Marissa Meyer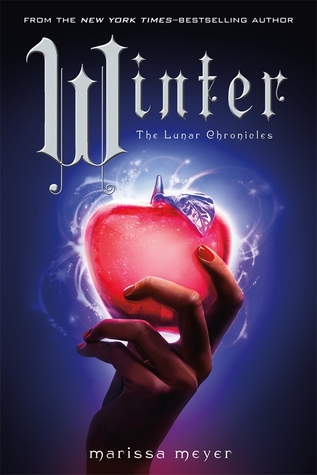 Princess Winter is admired by the Lunar people for her grace and kindness, and despite the scars that mar her face, her beauty is said to be even more breathtaking than that of her stepmother, Queen Levana.
Winter despises her stepmother, and knows Levana won't approve of her feelings for her childhood friend–the handsome palace guard, Jacin. But Winter isn't as weak as Levana believes her to be and she's been undermining her stepmother's wishes for years. Together with the cyborg mechanic, Cinder, and her allies, Winter might even have the power to launch a revolution and win a war that's been raging for far too long.
Can Cinder, Scarlet, Cress, and Winter defeat Levana and find their happily ever afters? Fans will not want to miss this thrilling conclusion to Marissa Meyer's national bestselling Lunar Chronicles series.
I've finally made it to the end of The Lunar Chronicles! I'm about halfway through Winter now, and I'm really enjoying it, though it is really long – over 800 pages! However, there is new action coming up with every other page, so I can't complain!
You can read my review of Scarlet here, and my review of Cinder here.
⋘Recently Finished⋙
Alibi Interrupted by J.L. Pattison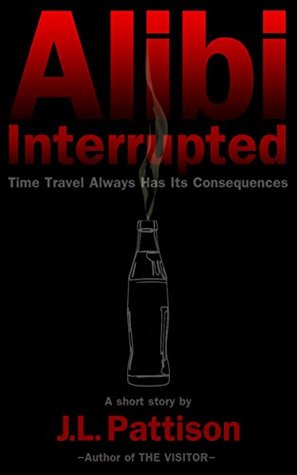 TIME TRAVEL ALWAYS HAS ITS CONSEQUENCES
When Stewart Hudson travels back in time to stop Lee Harvey Oswald from killing President Kennedy, things quickly fall apart. Not only does Stewart unwittingly become Oswald's alibi, he also finds himself stuck in 1963 with no way home.
The ripple affect of Stewart's actions reaches far into the future when the wife of his future grandson confronts the younger Stewart before his trip to 1963. In an attempt to make sure Stewart gets it right this time, she learns the hard way that meddling in the affairs of the past always has its consequences.
I recently finished J.L. Pattison's latest short story, Alibi Interrupted. I'm not usually a time travel fan, but something about Pattison's work just really draws me in and keeps me interested.
You can read my review of Alibi Interrupted here.
⋘My Next Read⋙
Fangirl by Rainbow Rowell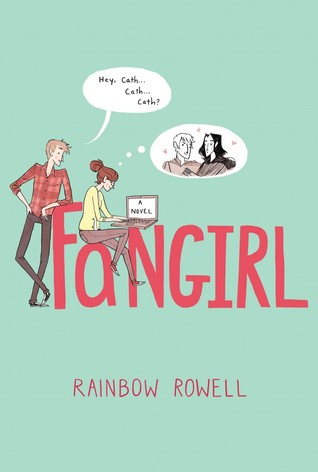 Cath is a Simon Snow fan.
Okay, the whole world is a Simon Snow fan…
But for Cath, being a fan is her life—and she's really good at it. She and her twin sister, Wren, ensconced themselves in the Simon Snow series when they were just kids; it's what got them through their mother leaving.
Reading. Rereading. Hanging out in Simon Snow forums, writing Simon Snow fan fiction, dressing up like the characters for every movie premiere.
Cath's sister has mostly grown away from fandom, but Cath can't let go. She doesn't want to.
Now that they're going to college, Wren has told Cath she doesn't want to be roommates. Cath is on her own, completely outside of her comfort zone. She's got a surly roommate with a charming, always-around boyfriend, a fiction-writing professor who thinks fan fiction is the end of the civilized world, a handsome classmate who only wants to talk about words… And she can't stop worrying about her dad, who's loving and fragile and has never really been alone.
For Cath, the question is: Can she do this?
Can she make it without Wren holding her hand? Is she ready to start living her own life? Writing her own stories?
And does she even want to move on if it means leaving Simon Snow behind?
Yes, this is a re-read. Yes, it has taken all of my willpower to not re-read this book before now. Actually, I've been having a lot of Carry On feels recently, and I feel like re-reading Fangirl will satisfy them a little. I'm only not re-reading Carry On because I vowed I wouldn't read it until 2017 at least.
I am very excited to be reacquainted with Cath.
---
Thank you for reading! What is your WWW Wednesday?
Keep an eye out for more WWW Wednesday day posts from me in the future!
Until next time, and to keep up with my reading as it happens, find me on Goodreads, Twitter, Instagram, and Tumblr.
Olivia x