I wasn't tagged, but I first saw this tag on Regan's YouTube channel, Peruse Project. Click here to watch her video. Click here to watch the video Ariel, the creator, made. 
I really liked the questions in this tag, so I thought I'd go ahead and answer them – why not?
Let's get right into it!
---
If you were the Ruler of Books…
1. What book would you make everyone read?
There are so many books I could choose for this, and my answer would change everyday if you asked me on a day-to-day basis. Today, however, and because I recently read it, I feel as though The Curious Incident of the Dog in the Night-time would be the perfect book for everyone to read. I feel as though it would help eliminate prejudice, and help people understand learning difficulties a lot more. I also think it would help get rid of the stigma surrounding mental conditions like autism.
2. What would you abolish in book construction?
Looking over at my shelf, one thing sticks out at me like a sore thumb:
Why is the size of a book not standardised?
This actually baffles me!
This is especially prominent when looking at my paperbacks: I have 2 books I purchased in the USA (The Curious Incident of the Dog in the Night-time and The Martian), both of which are taller than all of my books purchased in the UK; I have an autobiography (A Work in Progress by Connor Franta) which is, for some unknown reason, is taller than all of my other books, but not as tall as a hardcover book; I have an Asian copy of Sula's Voyage by Catherine Torres, which is abnormally small; and I have a copy of Lady Midnight by Cassandra Clare which is a behemoth of a book, in both height and width (and depth of course).
It's really annoying looking over at what would be a shelf of perfection, but is instead a concoction of varying sized books. I guess you could day it gives my shelf character, but I'm not convinced.
3. What author would you commission to write you any book?
For me, this is a tie between Rainbow Rowell and Tahereh Mafi. On the one hand, I love everything Rainbow Rowell ever writes, and so I'm sure I'd instantly fall in love with anything I asked her to write. On the other hand, Tahereh Mafi's writing style is beautifully poetic, so much so that I am always in awe whenever I read her writing.
Actually, thinking about it, I think Maggie Stiefvater would maybe be the best choice, because she is like Rainbow Rowell and Tahereh Mafi combined. OK, yes, I have my answer! Maggie Stiefvater it is!
4. What book would you demote to the library basement to make room for new books?
Though this is very much contradicting my previous answer, I have to pick both Destroy Me and Fracture Me by Tahereh Mafi. Together they make Unite Me.
I'm sorry, but I hated both of these books; I had absolute and unwavering hatred them. I thought they were boring and, frankly, a bid to please the fans. They didn't further the story, and I don't think they needed to be read to enhance the story in any way. Thus, I would have Shatter Me, Unravel Me, and Ignite Me on full display in the hopes that people would forget these books even existed. Sorry to the people who like them!
Read my review of the whole Shatter Me series here.
5. What cover artist would you commission to make a mural?
I don't know who is the artist, but I think the covers for the Nocte Trilogy by Courney Cole are gorgeous. They have so much character, and the colours in conjunction with the water just make for a really beautiful effect.
You can read my review of Nocte here.
6. What characters face would you put on a coin?
Well, Simon Snow is the chosen one. Read my review of Carry On here.
7. What book would you award the "Ruler of Books" 2016 Prize to?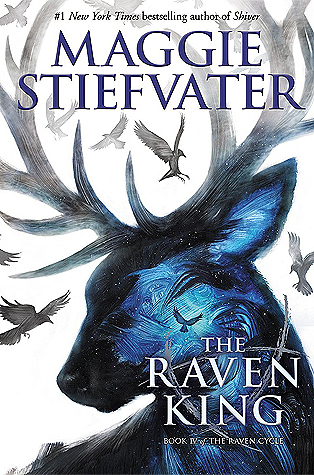 I have read so many 5-star books this year, so to narrow it down, I decided to mention my favourite 2016 release: The Raven King. I actually read the entirety of The Raven Cycle in 2016, so there's a little honourable mention to the rest of the books in this series. The Raven King, though, was a stunning conclusion to such a beautiful series – from start to end I was engrossed, and I couldn't put it down. All my investment in these characters was so evident in the way that I both hated and cherished saying goodbye to them. This book is the conclusion every series deserves. So beautiful.
You can read my review of The Raven King here.
---
Thank you ever so much for reading – I hope you enjoyed!
In case you were wondering, if I was the ruler of a kingdom, and thus the ruler of all books everywhere, my kingdom would be called City of Heavenly Books – a play on the title of the 6th book in the Mortal Instruments series, City of Heavenly Fire – because books are heavenly.
I'm not going to tag anyone, but if you think this looks fun, consider yourself tagged! I'd love to see your answers!
Until next time, and to keep up with my reading as it happens, find me on Goodreads, Twitter, Instagram, and Tumblr.
Olivia x