It's that time of the month again…
Click here to read about all the books I read in June!
⋘July Wrap-Up⋙
Until now, I've been reading rather slowly in comparison to the feats I managed last year – I often managed to read 11 or 12 books per month, my record being 18 books (!!!), which happened in August. Looking back, I have no clue how I did it!
This month, I managed to get back into my old groove, reading a total of 12 books! Here they are:
           
Lies We Tell Ourselves by Robin Talley
It's 1959. The battle for civil rights is raging. And it's Sarah Dunbar's first day of school, as one of the first black students at the previously all-white Jefferson High. No one wants Sarah there. Not the Governor. Not the teachers. And certainly not the students – especially Linda Hairston, daughter of the town's most ardent segregationist. Sarah and Linda have every reason to despise each other. But as a school project forces them to spend time together, the less their differences seem to matter. And Sarah and Linda start to feel something they've never felt before. Something they're both determined ignore. Because it's one thing to be frightened by the world around you – and another thing altogether when you're terrified of what you feel inside.
This book was a great insight into the minds of 2 teenage girls during the civil rights movement. Whilst it wasn't perfect, it was equally enjoyable, and strikingly educational. Many of us have closed minds towards such a poignant time in history, either because it was recent, or because it's over now. Really, we should open our minds to learning more about how the civil rights movement affected people, because it is so important.
You can read my full review of Lies We Tell Ourselves here.
The Unexpected Everything by Morgan Matson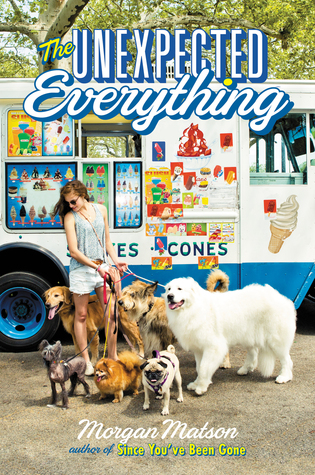 Andie had it all planned out.
When you are a politician's daughter who's pretty much raised yourself, you learn everything can be planned or spun, or both. Especially your future.
Important internship? Check.
Amazing friends? Check.
Guys? Check (as long as we're talking no more than three weeks).
But that was before the scandal. Before having to be in the same house with her dad. Before walking an insane number of dogs. That was before Clark and those few months that might change her whole life.
Because here's the thing—if everything's planned out, you can never find the unexpected.
And where's the fun in that?
Morgan Matson is one of the best authors to read during summer, because she never fails to portray amazing summer stories. I love reading about fun in the sun whilst I'm sat outside, which is what I did with this book, and I really enjoyed it. Whilst it is slightly depressing that the summers she writes about are so perfect that they could never actually happen to a girl like me, I'll overlook that fact, because the book is so enjoyable. Whoever said reading outside didn't also count as 'fun in the sun'?
You can read my full review of The Unexpected Everything here.
The Fill-In Boyfriend by Kasie West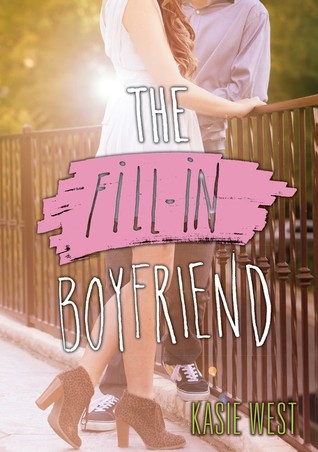 When Gia Montgomery's boyfriend, Bradley, dumps her in the parking lot of her high school prom, she has to think fast. After all, she'd been telling her friends about him for months now. This was supposed to be the night she proved he existed. So when she sees a cute guy waiting to pick up his sister, she enlists his help. The task is simple: be her fill-in boyfriend—two hours, zero commitment, a few white lies. After that, she can win back the real Bradley.
The problem is that days after prom, it's not the real Bradley she's thinking about, but the stand-in. The one whose name she doesn't even know. But tracking him down doesn't mean they're done faking a relationship. Gia owes him a favour and his sister intends to see that he collects: his ex-girlfriend's graduation party—three hours, zero commitment, a few white lies.
Just when Gia begins to wonder if she could turn her fake boyfriend into a real one, Bradley comes waltzing back into her life, exposing her lie, and threatening to destroy her friendships and her new-found relationship.
This book is the perfect, fluffy, lighthearted contemporary novel to read during the summer, and – if I remember correctly – it only took me a day to read it! Whilst it wasn't particularly amazing, it was really funny and enjoyable.
You can read my full review of The Fill-In Boyfriend here.
Wolf by Wolf by Ryan Graudin
Over ten years since the Nazis won the war, 18 yr old Yael has one mission: to kill Hitler – a captivating second novel from Walled City author, Ryan Graudin.
Once upon a different time, there was a girl who lived in a kingdom of death. Wolves howled up her arm. A whole pack of them-made of tattoo ink and pain, memory and loss. It was the only thing about her that ever stayed the same.Her story begins on a train.
Germania, 1956. Over ten years since the Nazis won the war. 18-year-old Yael is part of the resistance, and she has just one mission: to kill Hitler.
But first she's got to get close enough to him to do it.
Experimented on during her time at Auschwitz, Yael has the unique ability to change her appearance at will. The only part of her which always remains are the five tattooed wolves on her arm; one for each of the people she's lost. Using her abilities, she must transform into Adele Wolfe, Germany's most famous female rider and winner of the legendary Axis Tour; an epic long distance motorcycle race from Berlin to Tokyo, where only the strongest (and wiliest) riders survive. If she can win this, she will be able to get close enough to kill the Fuhrer and change history forever.
But with other riders sabotaging her chances at every turn, Yael's mission won't be easy…
This is where my summer reading really started heating up! This book was astounding, possibly even my favourite of the month! From beginning to end, I was hooked, and I really didn't want it to end. I am very excited to read the sequel…
You can read my full review of Wolf by Wolf here.
Nerve by Jeanne Ryan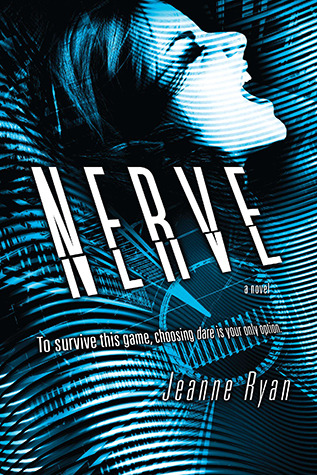 A high-stakes online game of dares turns deadly
When Vee is picked to be a player in NERVE, an anonymous game of dares broadcast live online, she discovers that the gameknows her. They tempt her with prizes taken from her ThisIsMe page and team her up with the perfect boy, sizzling-hot Ian. At first it's exhilarating–Vee and Ian's fans cheer them on to riskier dares with higher stakes. But the game takes a twisted turn when they're directed to a secret location with five other players for the Grand Prize round. Suddenly they're playing all or nothing, with their lives on the line. Just how far will Vee go before she loses NERVE?
I have really mixed feelings about this book, because I wanted it to be so much more than it turned out to be. After reading the synopsis, I thought this book would be great – filled with tension, and twists and turns. I thought I wouldn't be able to put it down! In actuality, I found myself thinking that a lot of the things happening were plain stupid, and I really didn't like Vee's reactions to what was happening around her. Not great.
You can read my full review of Nerve here.
The Curious Incident of the Dog in the Night-time by Mark Haddon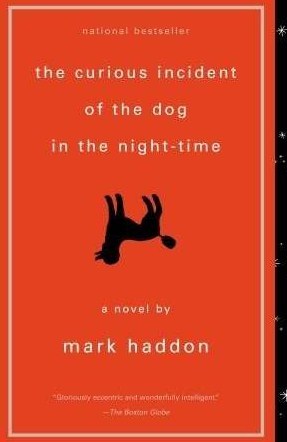 Christopher John Francis Boone knows all the countries of the world and their capitals and every prime number up to 7,057. He relates well to animals but has no understanding of human emotions. He cannot stand to be touched. And he detests the color yellow.
Although gifted with a superbly logical brain, for fifteen-year-old Christopher everyday interactions and admonishments have little meaning. He lives on patterns, rules, and a diagram kept in his pocket. Then one day, a neighbor's dog, Wellington, is killed and his carefully constructive universe is threatened. Christopher sets out to solve the murder in the style of his favourite (logical) detective, Sherlock Holmes. What follows makes for a novel that is funny, poignant and fascinating in its portrayal of a person whose curse and blessing are a mind that perceives the world entirely literally.
I was so amazed by this book. It was so much more that I could have ever precedented, could have ever dreamed of. I loved it – from beginning to end, I loved it!
You can read my full review of The Curious Incident of the Dog in the Night-time here.
Scarlet (The Lunar Chronicles #2) by Marissa Meyer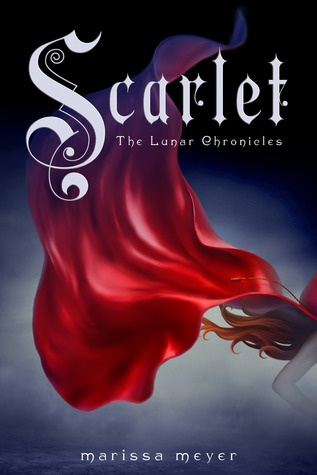 Cinder, the cyborg mechanic, returns in the second thrilling instalment of the bestselling Lunar Chronicles. She's trying to break out of prison—even though if she succeeds, she'll be the Commonwealth's most wanted fugitive.
Halfway around the world, Scarlet Benoit's grandmother is missing. It turns out there are many things Scarlet doesn't know about her grandmother or the grave danger she has lived in her whole life. When Scarlet encounters Wolf, a street fighter who may have information as to her grandmother's whereabouts, she is loath to trust this stranger, but is inexplicably drawn to him, and he to her. As Scarlet and Wolf unravel one mystery, they encounter another when they meet Cinder. Now, all of them must stay one step ahead of the vicious Lunar Queen Levana, who will do anything for the handsome Prince Kai to become her husband, her king, her prisoner.
I read Cinder (The Lunar Chronicles #1) around this time last year, and I am so annoyed it took me so long to finally get around to Scarlet. I don't know what was stopping me! This book was amazing, and I would even venture to say it was better than Cinder. Really, really great, from beginning to middle to end.
You can read my full review of Scarlet here.
The Martian by Andy Weir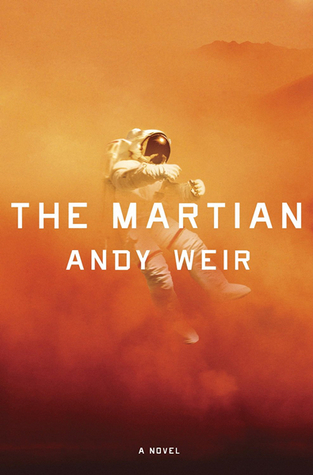 A mission to Mars.
A freak accident.
One man's struggle to survive.
Six days ago, astronaut Mark Watney became one of the first people to walk on Mars.
Now, he's sure he'll be the first person to die there.
After a dust storm nearly kills him and forces his crew to evacuate the planet while thinking him dead, Mark finds himself stranded on Mars' surface, completely alone, with no way to signal Earth that he's alive. And even if he could get word out, his supplies would be gone years before a rescue could arrive.
Chances are, though, Mark won't have time to starve to death. The damaged machinery, unforgiving environment or plain-old "human error" are much more likely to kill him first.
But Mark's not ready to quit. Armed with nothing but his ingenuity and his engineering skills—and a gallows sense of humor that proves to be his greatest source of strength–he embarks on a dogged quest to stay alive, using his botany expertise to grow food and even hatching a mad plan to contact NASA back on Earth.
As he overcomes one seemingly insurmountable obstacle after the next, Mark begins to let himself believe he might make it off the planet alive.
But Mars has plenty of surprises in store for him yet.
This book reminded me how beautiful and monumental and important the written word is. I laughed, I cried, but most of all, I rooted for Mark Watney. I would give this book all the stars if I could.
You can read my full review of The Martian here.
To All the Boys I've Loved Before and its sequel, P.S. I Still Love You, both by Jenny Han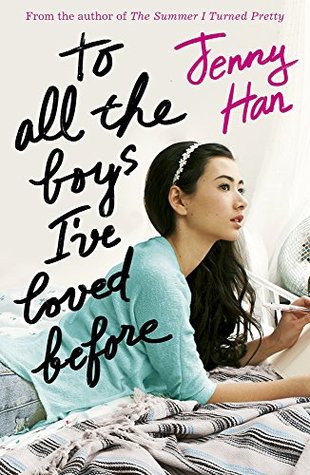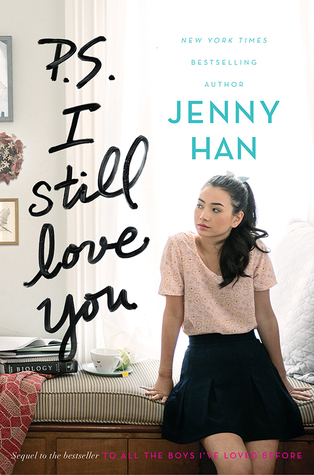 Lara Jean keeps her love letters in a hatbox her mother gave her. One for every boy she's ever loved. When she writes, she can pour out her heart and soul and say all the things she would never say in real life, because her letters are for her eyes only. Until the day her secret letters are mailed, and suddenly Lara Jean's love life goes from imaginary to out of control…
This series wasn't really what I was expecting, and not in a good way. I don't know, I guess I was a tad disappointed. I still enjoyed both books, though. I'm glad there's a third book on its way, too, because I am not at all happy with how P.S. I Still Love You Ended…
Full review to come!
Aristotle and Dante Discover the Secrets of the Universe by Benjamin Alire Sáenz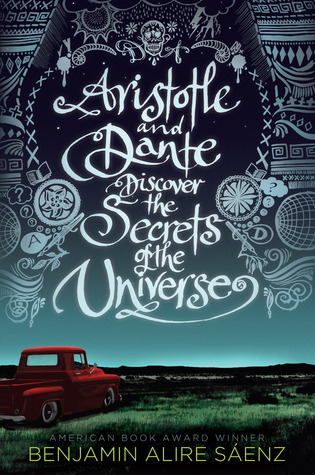 Aristotle is an angry teen with a brother in prison. Dante is a know-it-all who has an unusual way of looking at the world. When the two meet at the swimming pool, they seem to have nothing in common. But as the loners start spending time together, they discover that they share a special friendship—the kind that changes lives and lasts a lifetime. And it is through this friendship that Ari and Dante will learn the most important truths about themselves and the kind of people they want to be.
I didn't know what to read, so I went out on a whim, and read this. And boy, am I glad that i did! This book was indescribably stunning. Frankly, words fail me when discussing this book, because it was that good – no mere description could do it justice. Just read it.
Full review to come!
Alice's Adventures in Wonderland by Lewis Carroll
After reading Aristotle and Dante Discover the Secrets of the Universe, I went out on another whim, and read Alice's Adventures in Wonderland. I don't know, I felt like returning to my childhood. Whilst I really enjoyed it, I forgot how short this book actually is, and found myself wanting a lot more. I did not, however, move straight onto Through the Looking Glass – I kind of want to savour re-reading these books. I guess it's hard to savour something so short, but I'll sure try!
I also forgot how whimsical this book is. Everything is so impossible, so preposterous, that it's funny! There's also so much word play that I must have overlooked as a child, because it took me by happy surprise when I discovered it this time around.
---
⋘Currently Reading⋙
Cress (The Lunar Chronicles #3) by Marissa Meyer
After reading –  and loving – Scarlet, I knew I couldn't wait as long as last time to read the next book in The Lunar Chronicles. Thus, last night, I started Cress, and I am really enjoying it so far; Marissa Meyer's world is such a great one to read about and be in!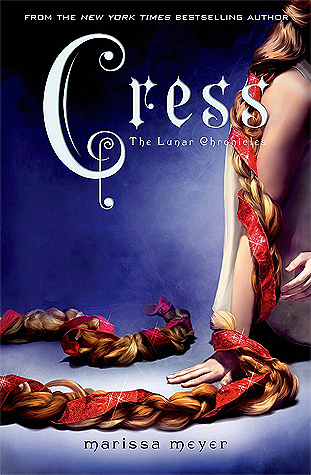 Even in the future. there are damsels in distress…
In the third installment of the Lunar chronicles, Cress, having risked everything to warn Cinder of Queen Levana's evil plan, has a slight problem. She's been imprisoned on a satellite since childhood and has only ever had her netscreens as company. All that screen time has made Cress a great hacker. Unfortunately, she's just received orders from Levana to track down Cinder and her handsome accomplice.
When a daring rescue of Cress involving Cinder, Captain Thorne, Scarlet, and Wolf goes awry, the group is separated. Cress finally has her freedom, but it comes as a high price. Meanwhile, Levana will let nothing prevent her marriage to emperor Kai. Cress, Scarlet and Cinder may not have signed up to save the world, but they may be the only hope the world has.
---
⋘August TBR⋙
---
What was your favourite book you read in July? What are you currently reading? What do you want to read in August? Tell me in the comments!
Thank you ever so much for reading, and I really hope you enjoyed!
Until next time, and to keep up with my reading as it happens, find me on Goodreads, Twitter, Instagram, and Tumblr.
Love, Olivia x