WOO! Weekly memes!
Friday Finds is a weekly meme began by Should Be Reading wherein you can showcase the books you found in the week leading up to said Friday. Thus, here are the books I added to my TBR pile last week!
Dangerous Girls by Abigail Haas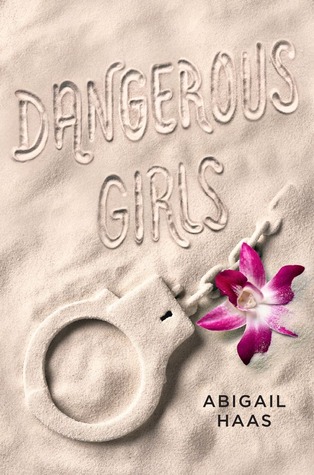 It's Spring Break of senior year. Anna, her boyfriend Tate, her best friend Elise, and a few other close friends are off to a debaucherous trip to Aruba that promises to be the time of their lives. But when Elise is found brutally murdered, Anna finds herself trapped in a country not her own, fighting against vile and contemptuous accusations.
As Anna sets out to find her friend's killer; she discovers hard truths about her friendships, the slippery nature of truth, and the ache of young love.
As she awaits the judge's decree, it becomes clear that everyone around her thinks she is not just guilty, but dangerous. When the truth comes out, it is more shocking than one could ever imagine…
The Black Prism by Brent Weeks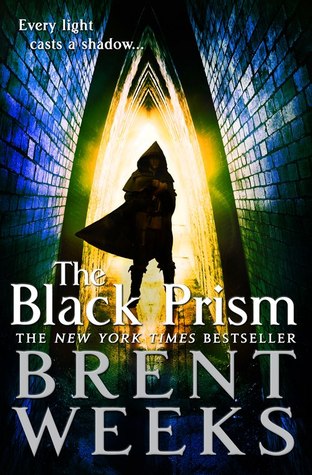 Gavin Guile is the Prism, the most powerful man in the world. He is high priest and emperor, a man whose power, wit, and charm are all that preserves a tenuous peace. But Prisms never last, and Guile knows exactly how long he has left to live: Five years to achieve five impossible goals.
But when Guile discovers he has a son, born in a far kingdom after the war that put him in power, he must decide how much he's willing to pay to protect a secret that could tear his world apart.
Cress by Marissa Meyer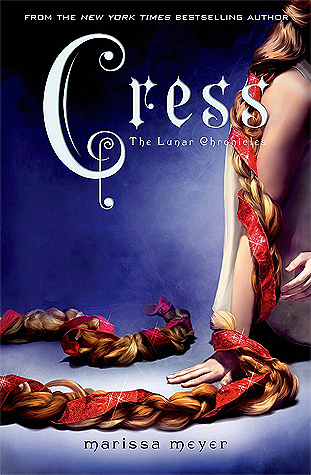 Even in the future. there are damsels in distress…
In the third installment of the Lunar chronicles, Cress, having risked everything to warn Cinder of Queen Levana's evil plan, has a slight problem. She's been imprisoned on a satellite since childhood and has only ever had her netscreens as company. All that screen time has made Cress a great hacker. Unfortunately, she's just received orders from Levana to track down Cinder and her handsome accomplice.
When a daring rescue of Cress involving Cinder, Captain Thorne, Scarlet, and Wolf goes awry, the group is separated. Cress finally has her freedom, but it comes as a high price. Meanwhile, Levana will let nothing prevent her marriage to emperor Kai. Cress, Scarlet and Cinder may not have signed up to save the world, but they may be the only hope the world has.
More Than This by Patrick Ness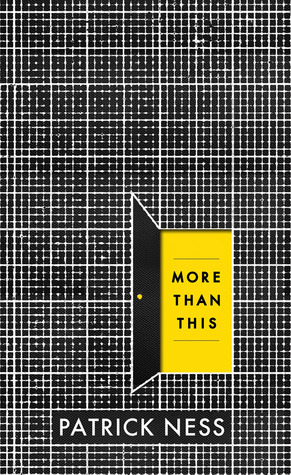 A boy named Seth drowns, desperate and alone in his final moments, losing his life as the pounding sea claims him. But then he wakes. He is naked, thirsty, starving. But alive. How is that possible? He remembers dying, his bones breaking, his skull dashed upon the rocks. So how is he here? And where is this place? The street seems familiar, but everything is abandoned, overgrown, covered in dust.
What's going on? Is it real? Or has he woken up in his own personal hell? Seth begins to search for answers, hoping desperately that there must be more to this life, or perhaps this afterlife…
We All Looked Up by Tommy Wallach
Before the asteroid we let ourselves be defined by labels:
The athlete, the outcast, the slacker, the overachiever.
But then we all looked up and everything changed.
They said it would be here in two months. That gave us two months to leave our labels behind. Two months to become something bigger than what we'd been, something that would last even after the end.
Two months to really live.
Always and Forever, Lara Jean by Jenny Han
(No synopsis as of yet…)
---
Thank you for reading! What books did you recently add to your TBR?
Until next time, and to keep up with my reading as it happens, find me on Goodreads, Twitter, Instagram, and Tumblr.
Olivia x