So if you can't tell, I've already failed at posting a quote a day, and this is only day 2…
I think I'm going to alternate days. Yeah, that seems more likely.
The funny thing is, it's not that I don't blog, it's that I forget I'm supposed to be blogging about this!
Anyway…
Today's quote comes from the legend that is Ms Maggie Stiefvater:
"She wasn't interested in telling other people's futures. She was interested in going out and finding her own."
Blue is just my spirit animal, and if I've learned anything about aspiration and wit and strength, it's from her. And Maggie Steifvater, obviously.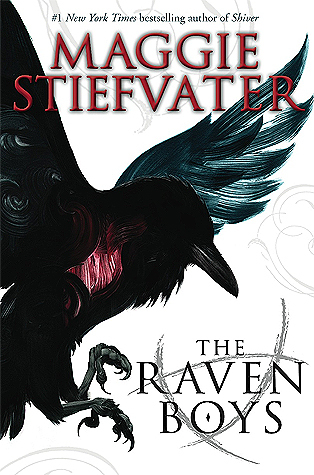 This quote in particular is from the first book in The Raven Cycle, the books that began the making of my dreams, The Raven Boys. I just can't get enough of this series, and though I'm disappointed that it's over, I am so so SO satisfied with how it ended.
Maggie Stiefvater, you are my queen.
To read my review of The Raven Boys (Book 1), click here.
To read my review of The Raven King (Book 4), click here.
---
Thank you for reading! What is your favourite quote?
To see Day 1 of this challenge, click here.
Keep an eye out for Day  3 of this challenge, coming imminently!
Until next time, and to keep up with my reading as it happens, find me on Goodreads, Twitter, Instagram, and Tumblr.
Olivia x