So, I bought some books…
---
NYC Book Haul
I recently returned from an amazing trip in Manhattan wherein literally everyday was better and more exciting than the last. My first trip to America obviously called for my first trip to an American book store. I think I made a good call when I entered Barnes & Noble; I've heard a lot of American bibliophiles mention the place, so I thought, "why not?"
One thing I never realised about the US is how expensive your books are. Seriously, my eyes welled at some of the prices!
Thus, I only purchased 2 books, but I am very happy with my choices…
The Curious Incident of the Dog in the Night-time by Mark Haddon
For some reason, I had never read this book before, but as soon as I saw it, I knew it was my moment to buy this book. It was like one of those moments in the movies where the protagonist sees the love of their life from across the room.
I actually just finished this book, and I loved it. Watch out for my review, which I'll be posting soon!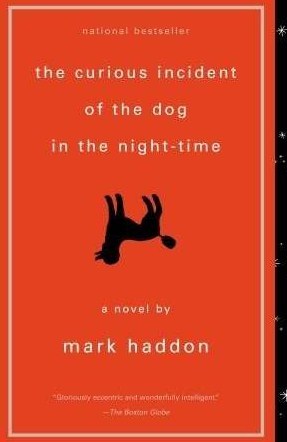 Christopher John Francis Boone knows all the countries of the world and their capitals and every prime number up to 7,057. He relates well to animals but has no understanding of human emotions. He cannot stand to be touched. And he detests the color yellow.
Although gifted with a superbly logical brain, for fifteen-year-old Christopher everyday interactions and admonishments have little meaning. He lives on patterns, rules, and a diagram kept in his pocket. Then one day, a neighbor's dog, Wellington, is killed and his carefully constructive universe is threatened. Christopher sets out to solve the murder in the style of his favourite (logical) detective, Sherlock Holmes. What follows makes for a novel that is funny, poignant and fascinating in its portrayal of a person whose curse and blessing are a mind that perceives the world entirely literally.
The Martian by Andy Weir
I don't know what, in particular, made me purchase this book in New York, but something was pulling me towards it – it felt magnetised to my hands! I've heard so many good things about this book, so I just went ahead and purchased it in the heat of the moment.
I'm currently reading this novel, and it is so good so far! I am so glad I decided to purchase it.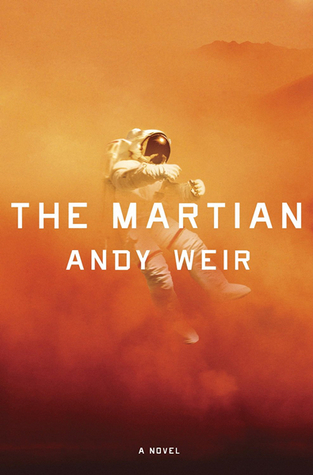 A mission to Mars.
A freak accident.
One man's struggle to survive.
Six days ago, astronaut Mark Watney became one of the first people to walk on Mars.
Now, he's sure he'll be the first person to die there.
After a dust storm nearly kills him and forces his crew to evacuate the planet while thinking him dead, Mark finds himself stranded on Mars' surface, completely alone, with no way to signal Earth that he's alive. And even if he could get word out, his supplies would be gone years before a rescue could arrive.
Chances are, though, Mark won't have time to starve to death. The damaged machinery, unforgiving environment or plain-old "human error" are much more likely to kill him first.
But Mark's not ready to quit. Armed with nothing but his ingenuity and his engineering skills—and a gallows sense of humor that proves to be his greatest source of strength–he embarks on a dogged quest to stay alive, using his botany expertise to grow food and even hatching a mad plan to contact NASA back on Earth.
As he overcomes one seemingly insurmountable obstacle after the next, Mark begins to let himself believe he might make it off the planet alive.
But Mars has plenty of surprises in store for him yet.
---
Blogiversary Book Haul
If you saw this post the other day, you'll know my blog recently turned 1 year old! Obviously, this was a call for celebration, so I took to Abe Books and bought myself 6 books – 1 for every 2 months of blogging! I felt that was a pretty good treat to myself. Here are the books I bought:
I Know Why the Caged Bird Sings by Maya Angelou
The inspiration for one of my GCSE art projects was the poem 'The Caged Bird' by Maya Angelou. Despite being so moved by her poem to the extent that I created art surrounding it for the best part of a year, I still have read Maya's autobiography that inspired the poem. Thus, here I am, ready and raring to read it!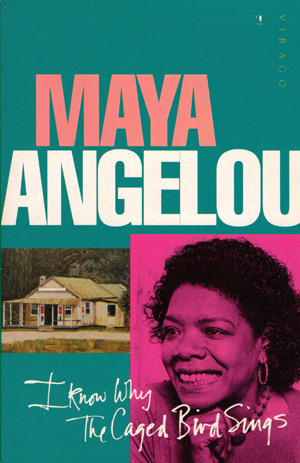 Sent by their mother to live with their devout, self-sufficient grandmother in a small Southern town, Maya and her brother, Bailey, endure the ache of abandonment and the prejudice of the local "powhitetrash." At eight years old and back at her mother's side in St. Louis, Maya is attacked by a man many times her age—and has to live with the consequences for a lifetime. Years later, in San Francisco, Maya learns that love for herself, the kindness of others, her own strong spirit, and the ideas of great authors ("I met and fell in love with William Shakespeare") will allow her to be free instead of imprisoned.
Poetic and powerful, I Know Why the Caged Bird Sings will touch hearts and change minds for as long as people read.
To All the Boys I've Loved Before by Jenny Han
I've wanted to read this book for a long time, but the Kindle edition has always been a little pricey. Thus, when I saw it on Abe Books, I couldn't resist! I'm so excited to read this book, and I'm sure it will be a great read for summer.
What if all the crushes you ever had found out how you felt about them…all at once?
Lara Jean Song keeps her love letters in a hatbox her mother gave her. They aren't love letters that anyone else wrote for her; these are ones she's written. One for every boy she's ever loved–five in all. When she writes, she pours out her heart and soul and says all the things she would never say in real life, because her letters are for her eyes only. Until the day her secret letters are mailed, and suddenly, Lara Jean's love life goes from imaginary to out of control.
A Great and Terrible Beauty by Libba Bray
There are so many books by this author that I've wanted to read for a long time, and I'm finally getting around to it! I'm so excited about this novel, and I've always thought it sounded like a novel I would love!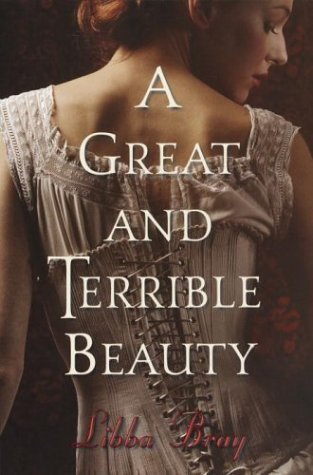 A Victorian boarding school story, a Gothic mansion mystery, a gossipy romp about a clique of girlfriends, and a dark other-worldly fantasy—jumble them all together and you have this complicated and unusual first novel.
Sixteen-year-old Gemma has had an unconventional upbringing in India, until the day she foresees her mother's death in a black, swirling vision that turns out to be true. Sent back to England, she is enrolled at Spence, a girls' academy with a mysterious burned-out East Wing. There Gemma is snubbed by powerful Felicity, beautiful Pippa, and even her own dumpy roommate Ann, until she blackmails herself and Ann into the treacherous clique. Gemma is distressed to find that she has been followed from India by Kartik, a beautiful young man who warns her to fight off the visions. Nevertheless, they continue, and one night she is led by a child-spirit to find a diary that reveals the secrets of a mystical Order. The clique soon finds a way to accompany Gemma to the other-world realms of her visions "for a bit of fun" and to taste the power they will never have as Victorian wives, but they discover that the delights of the realms are overwhelmed by a menace they cannot control. Gemma is left with the knowledge that her role as the link between worlds leaves her with a mission to seek out the "others" and rebuild the Order.
Water for Elephants by Sara Gruen
I've wanted to read this ever since the movie came out, and I haven't watched the movie because I wanted to read the book first! The synopsis for this novel is so short and intuiging, I just want to know more! It's also historical fiction, which I have really had a hankering for recently, so I'm sure this will be very enjoyable!
Orphaned, penniless, Jacob Jankowski jumps a freight train in the dark, and in that instant, transforms his future.
By morning, he's landed a job with the Flying Squadron of the Benzini Brothers Most Spectacular Show on Earth. By nightfall, he's in love.
In an America made colourless by prohibition and the Depression, the circus is a refuge of sequins and sensuality. But behind the glamour lies a darker world, where both animals and men are dispensable. Where falling in love is the most dangerous act of all…
.
.
Stolen by Lucy Christopher
So many people love this book, and rave about how great it is, so of course I had to get it! This novel has such an interesting and controversial premise, I just can't wait to sink my bookish teeth into it!
It happened like this. I was stolen from an airport. Taken from everything I knew, everything I was used to. Taken to sand and heat, dirt and danger. And he expected me to love him.
This is my story.
A letter from nowhere.
Sixteen year old Gemma is kidnapped from Bangkok airport and taken to the Australian Outback. This wild and desolate landscape becomes almost a character in the book, so vividly is it described. Ty, her captor, is no stereotype. He is young, fit and completely gorgeous. This new life in the wilderness has been years in the planning. He loves only her, wants only her. Under the hot glare of the Australian sun, cut off from the world outside, can the force of his love make Gemma love him back?
The story takes the form of a letter, written by Gemma to Ty, reflecting on those strange and disturbing months in the outback. Months when the lines between love and obsession, and love and dependency, blur until they don't exist – almost.
The Diviners by Libba Bray
This is another of Libba Bray's novels that I've wanted to read for a long time. Not only that, but this book has been on my TBR shelf pretty much since I joined Goodreads 3 years ago, and I still haven't read it yet! Well, I guess good things come to those who wait…
Evie O'Neill has been exiled from her boring old hometown and shipped off to the bustling streets of New York City—and she is pos-i-tute-ly ecstatic. It's 1926, and New York is filled with speakeasies, Ziegfeld girls, and rakish pickpockets. The only catch is that she has to live with her uncle Will and his unhealthy obsession with the occult.
Evie worries he'll discover her darkest secret: a supernatural power that has only brought her trouble so far. But when the police find a murdered girl branded with a cryptic symbol and Will is called to the scene, Evie realizes her gift could help catch a serial killer.
As Evie jumps headlong into a dance with a murderer, other stories unfold in the city that never sleeps. A young man named Memphis is caught between two worlds. A chorus girl named Theta is running from her past. A student named Jericho hides a shocking secret. And unknown to all, something dark and evil has awakened.
---
…And those are the books I recently acquired! What books have you recently got your hands on?
If you're interested in seeing photos from my trip to New York, let me know! I'm considering writing a post about it in the near future.
Until next time, and to keep up with my reading as it happens, find me on Goodreads, Twitter, Instagram, and Tumblr.
Olivia x