I wasn't tagged, but I saw this tag over on YouTube on Grace's channel. You can check her out @ Grace with a Book in her Face. She is one of my favourite book-tubers, and I'm sure you'd all enjoy her channel!
---
⋘1. The Start of Summer⋙
Pick a book with an attention-grabbing first line.
Because I just finished this novel, I am going to pick the first line of The Curious Incident of the Dog in the Night-Time which is: "It was 7 minutes after midnight." This, to me, is intriguing because exciting things always happen during the night, and it's also so simple that it is clear the events following it are unlikely to be.
⋘2. Too hot to go out⋙
Pick a book for a day in.
Summer is the best time to read books set in summer, so what better to read than Since You've Been Gone? This book is light and happy as you'd want with a summery novel, but is equally captivating to keep you interested for the whole day. It's also pretty darn long, so when I say it will keep you interested for the whole day, I mean the whole day.
⋘3. Summer road trip⋙
Pick a book you'd take with you on the road.
Wolf by Wolf is like a road trip, but with a twist. It is that twist – motorcycles, politics, dystopia – that is sure to keep you enthralled on your own road trip. I find that reading about someone who is travelling when you are yourself makes it that little bit more exciting.
Read my review of Wolf by Wolf here.
⋘4. Ice tea goodness⋙
Pick a book with a cold setting
Winter is coming? Enough said.
I mention this novel because I recently invested in A Clash of Kings, the second novel in A Song of Ice and Fire, so stick around to read my thoughts!
Read my review of A Game of Thrones here.
⋘5. Nasty sunburn⋙
A book you really disliked (so far) this year.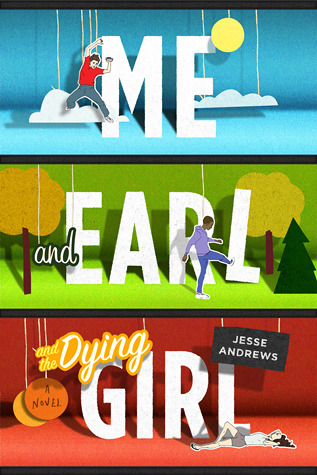 Call me heartless, but Me and Earl and the Dying Girl just didn't agree with me. You can read my review here, and my comparison to the movie here.
⋘6. Sizzling Summer reads⋙
Recommend one of your favourite books (this year)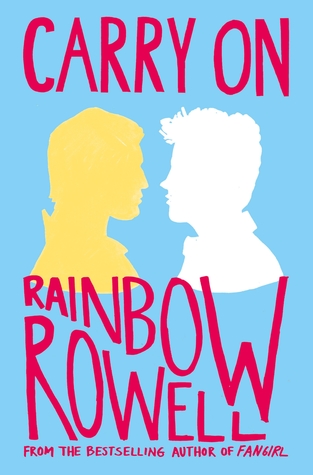 I've read some amazing books this year so far, and I'm hoping to read many more. Thus, this was a difficult pick, but I figured Carry On was most suitable for summer. This book is sometimes all I can think about. No really, it's that good.
You can read my review of Carry On here.
---
Thank you ever so much for reading – I hope you enjoyed!
I'm not going to tag anyone, but if you want to answer these questions, consider yourself tagged! I'd love to see your answers!
Until next time, and to keep up with my reading as it happens, find me on Goodreads, Twitter, Instagram, and Tumblr.
Olivia x