How on Earth are we already 50% of the way through 2016?
Hello, all!
Though completely baffled we are already this deep into 2016, I come to you today with the Mid-Year Book Freak Out tag! I missed out on this last year, but I've always wanted to do a post in this vein – I just think it's so therapeutic to look back on your year, even if you're only halfway through it!
Thus, I present to you, the Mid-Year Book Freak Out. Enjoy!
---
⋘1⋙
Best book you've read so far in 2016

I'm going to have to go with Station Eleven by Emily St. John Mandel. This book was immense; so good in countless ways. You can read my review here.
⋘2⋙
Best sequel you've read so far in 2016
2016 has been the year of The Raven Cycle for me, and so I am choosing all successors of The Raven Boys for this answer! This series quickly became my favourite ever. You can read my review of The Raven Boys here, and my review of The Raven King here.
⋘3⋙
New release you haven't read yet, but want to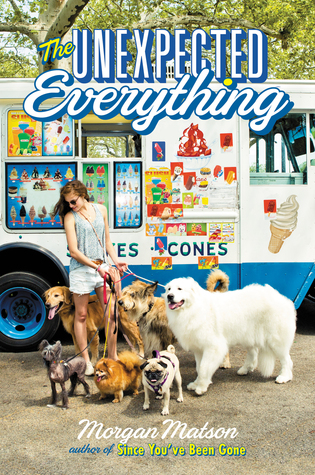 I'm actually planning on reading this next, and I am so excited! Morgan Matson is such an amazing author to go to during summer. Check out my review of one of her other novels, Amy and Roger's Epic Detour, here.
⋘4⋙
Most anticipated release for the second half of the year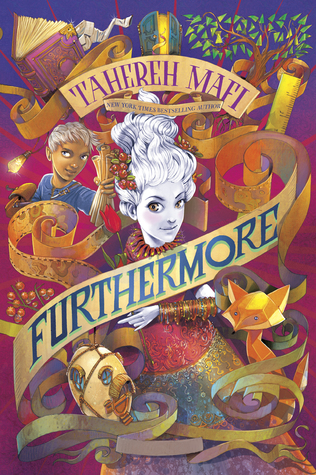 I mean, come on! If you're not excited for Furthermore, I don't even know what you're doing! The synopsis is so intriguing, and it comes from Tahereh Mafi, the author of Shatter Me, possibly the most beautiful and poetic novel ever written. I'm itching to get my hands on this novel! Read my review of the Shatter Me series here.
⋘5⋙
Biggest disappointment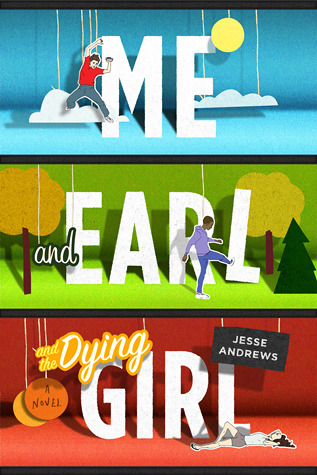 I'd heard a lot of good stuff, but Me and Earl and the Dying Girl just fell a little flat for me. I felt like it was trying too hard to be something different. You can read my review here.
⋘6⋙
Biggest surprise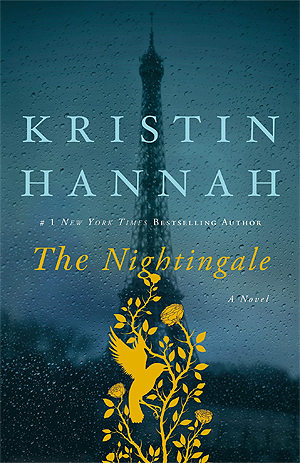 A lot of my favourite books are historical fiction, and I didn't think this book would be able to compete with their perfection. I was wrong. Very wrong. The Nightingale is probably my favourite historical fiction novel of all time. Read my review here.
⋘7⋙
Favourite new author, either debut or new to you
2016 is the year I really
started reading poetry, and I discovered Trista Mateer. Her poems are so raw and real and confessional, I can't help but fall in love with them. It is said she is an "aggressively personal poet," and it's that side of her I love – she doesn't hold back, and she doesn't hide things behind metaphors. She says it how it is, and somehow that's what makes her writing so poetic.
⋘8⋙
Newest fictional crush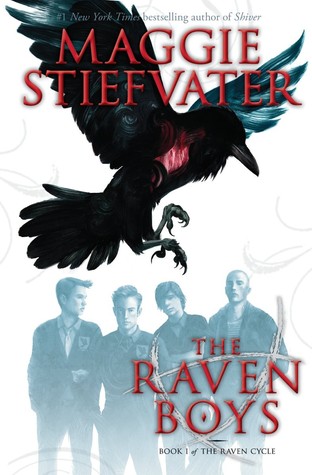 Richard Campbell Gansey III – or just Gansey – from The Raven Cycle. From his first line I knew he would be my newest fictional boyfriend. I did not know, however, that he would quickly become my favourite.
There is just so much to like about Gansey, from his humour, to his personality plain and simple, to how deeply he cares for his friends. He's written to perfection.
I chose this image because this is Maggie Stiefvater's – the author's – casting choice, and I am very much OK with that. Personally, though, I always think of Ezra Koenig when I think of Gansey. Maybe it's because they're both so smart. I definitely think the way Ezra speaks is Gansey-esque, though.
You can read my review of The Raven Boys here, and my review of The Raven King here.
⋘9⋙
Newest favourite character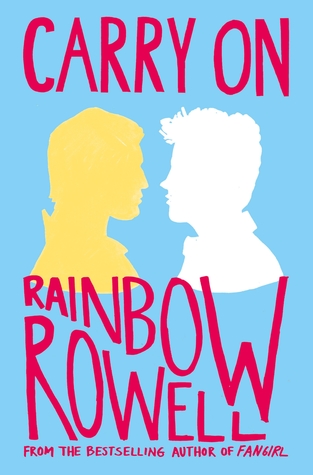 Can I say Simon and Baz from Carry On by Rainbow Rowell?
I just love them so much! And, surely, I can't pick one without the other, right? Either way, I wouldn't want to separate them; though they are individual people, they make each other better. And more swoon worthy.
Also, I'd like to send a big thank you to all the fan artists out there: you give me many a feel. And, just when I think I've forgotten how much I love Simon and Baz, you remind me, throwing so many feels right back in my face.
It's a really fun cycle.
You can read my review of Carry On here.
⋘10⋙
Book that made you cry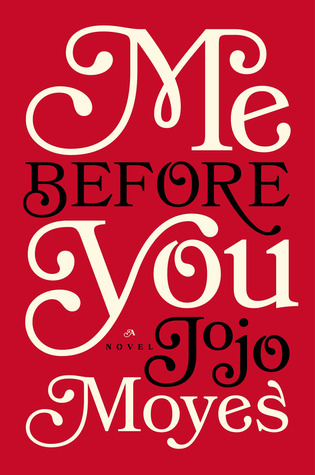 I didn't think it would, but God did this book make me cry. Really. It hit me right in the feels. It was also very late at night. I also should have expected it. I mean, everyone was saying how they balled all night long. I naively thought that wouldn't be me. Naively. You can read my review here.
⋘11⋙
Book that made you happy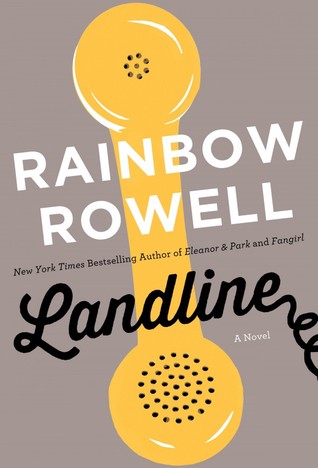 I mean, everything Rainbow Rowell writes makes me happy, but Landline was just so refreshingly funny and happiness-inducing. If you're looking to laugh and reminisce, this book is perfect for you. Check out my review here.
⋘12⋙
Favourite book to film adaptation you saw this year
I've only watched Me and Earl and the Dying Girl, The Danish Girl, and Pride and Prejudice and Zombies, and I'd have to say I enjoyed the latter the most, despite not actually having read the book. I have read the original, Pride and Prejudice, though, so I think I can be forgiven. I found the other 2 quite boring.
I am very excited to watch Me Before You, Nerve (I'll have to read that first, though!) and Alice Through the Looking Glass in the coming months.
⋘13⋙
Favourite review you've written this year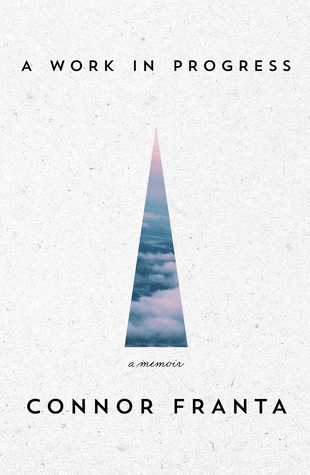 This book in and of itself is very motivational, and I feel as though that translated well into my review. I also feel as though the tone of the review is sweet and reminiscent. I don't know. I just really like that review. You can read it here.
⋘14⋙
Most beautiful book you've bought so far this year
I received this book from the author, and if you think the cover is gorgeous now, just wait until you see it in person! (If you ever do…) It's relatively simple, but it's so gorgeous, in my opinion! Whilst I'm interpreting this question as aesthetically "beautiful," I just have to address how stunning the story of this book is – it is so inspiring, whilst simultaneously being extremely rich in culture and family values. I love it. You can read my review here.
 ⋘15⋙
What books do you need to read by the end of the year?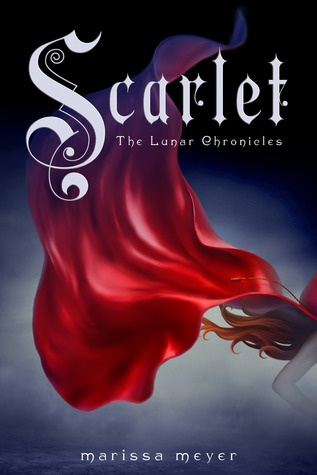 It's been almost a year since I read Cinder; I really need to read Scarlet soon! You can read my review of Cinder here.
---
Thank you ever so much for reading – I hope you enjoyed! If you want to answer these questions, consider yourself tagged! I'd love to see your answers!
Until next time, and to keep up with my reading as it happens, find me on Goodreads, Twitter, Instagram, and Tumblr.
Olivia x