There's nothing I enjoy more than recommending books…
The other day, I wrote about the books I plan on reading over this summer. I only mentioned a few, because I tend to be relatively easy-breezy with my reading schedule (i.e. I don't have a reading schedule at all). Thus, I decided that today I would talk to you all about some of my favourite summer reads. Let's get into it!
Fangirl
by Rainbow Rowell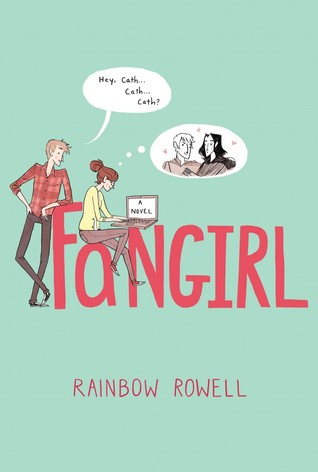 Although you've just finished school/college/you're on a vacation from work, I am recommending you a book set over the course of a school year. Am I crazy? Not quite. Fangirl, although set in a college, is a very lighthearted and fun read, one I think is perfect for the beach. This book is perfect if you're looking for a laugh, and you love to read and write.
Anna and the French Kiss
by Stephanie Perkins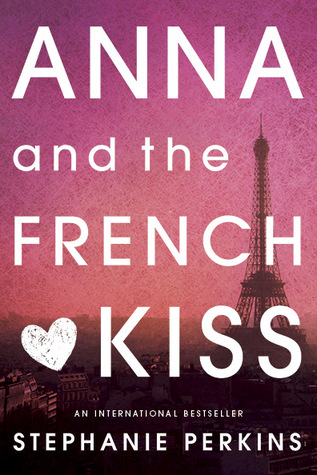 The first time I read this novel, I was on the beach in Spain. The second, I had the summer blues, and I was curled under my bed covers longing for something to do. The third? Who knows. What I'm trying to say, is that this book is very versatile, and, again, very lighthearted. This novel is perfect if you're looking to read about a bubbly romance.
My Life Next Door
by Huntley Fitzpatrick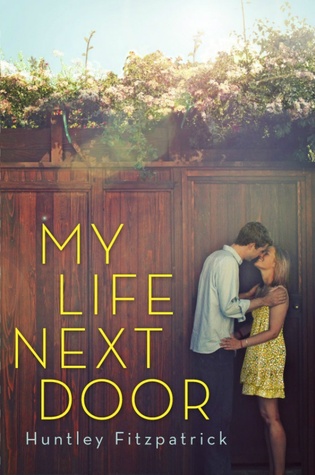 This time, I am suggesting a novel actually set in summer. Good start. My Life Next Door explores forbidden love, but – I mean – not as extreme as Romeo and Juliet. Again, very lighthearted and bubbly, but this book is especially perfect if you're looking to reminisce first loves.
Read my review of My Life Next Door here.
Since You've Been Gone
by Morgan Matson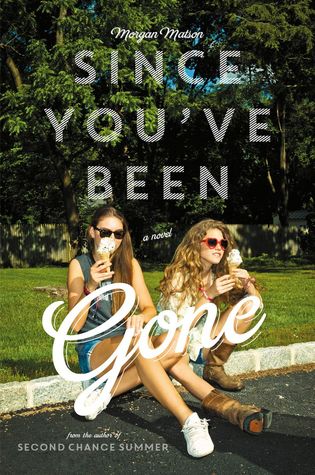 Diverging from the common themes of all of these novels, Since You've Been Gone is less about the ties between lovers, but friends. It's also a great read if you're interested in self discovery –  Emily, the protagonist, goes on an admirable journey over the summer wherein she manages to discover herself as a separate from all other people, which I found really inspiring to read about.
If You're Lucky
by Yvonne Prinz
Whilst this book is a little less known than my previous suggestions, it is nevertheless a great read. Set in a beach town, If You're Lucky is told from an unreliable perspective, and is a lot darker than anything else on this list. However, I think it's good to mix in a bit of crime into your summer reading, just to spruce it up a little. I really enjoyed this book, and would definitely recommend if you're looking for a psychological thriller with a summery backdrop.
Read my review of If You're Lucky here.
The One Thing
by Marci Lyn Curtis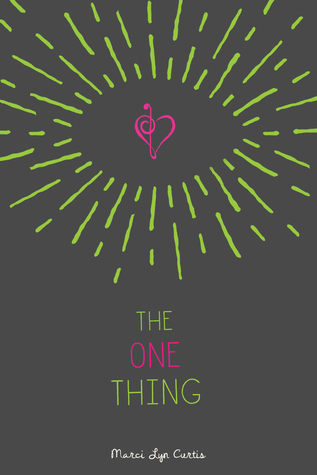 If you're a big fan of The Fault in Our Stars by John Green, this is sure to be your new favourite book. It's both fun and heartwarming whilst being equally haunting and devastating. This book is perfect if you're looking for a good cry but also a collection of strong and meaningful relationships.
Read my review of The One Thing here.
The Summer I Turned Pretty
by Jenny Han
I mean, the clue is in the same. If you're looking for summery self love as well as summer lovin', this may just be the perfect book for you. I read this last summer, and I absolutely adored all of the characters and their motivations – it made for a very interesting yet equally lighthearted read.
On the Fence
by Kasie West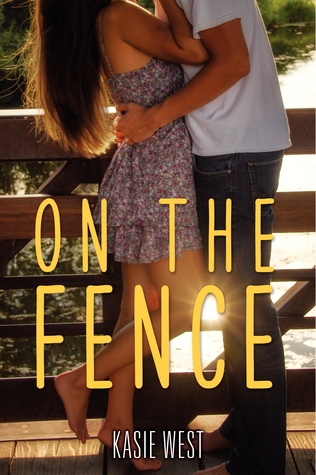 If you're more of a sports fan than a fashion guru, I'm sure you will relate to this novel. Set around soccer, On the Fence explores the growth of love, especially when least expected. This is great if you're looking for a quick, fun read about teenage struggles.
We Were Liars
by E. Lockhart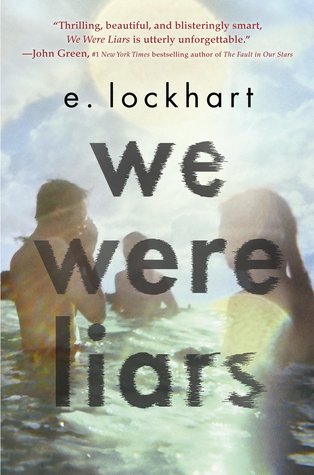 Much like If You're Lucky, We Were Liars is more of a psychological read than a fun one. It is, however, very satisfying to read in that it's written extremely poetically and interestingly. If you're looking for a book to get your mind working this summer, We Were Liars is likely to be a perfect choice for you.
Read my review of We Were Liars here.
It's Kind of Funny Story
by Ned Vizzini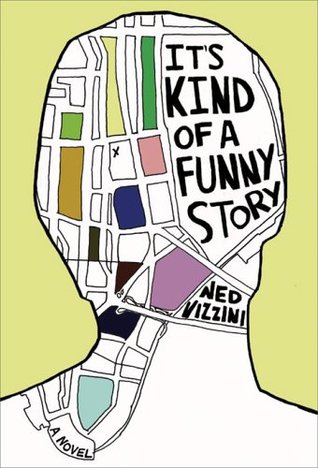 Much like The One Thing, It's Kind of a Funny Story is frequently compared to The Fault in Our Stars by John Green. I, however, enjoyed this novel much, much more. There's a certain aura of this book that just feels much more welcoming, in my opinion. This novel is perfect if you're looking for a funny story based on a taboo topic – frankly, I'm sure everyone would enjoy this book.
---
And there we have it – 10 books I recommend to read over summer.
Let me know if you've read any of these books and what you thought of them down in the comments!
Until next time, and to keep up with my reading as it happens, find me on Goodreads, Twitter, Instagram, and Tumblr.
Olivia x