As always, I'm shocked that yet another month has passed…
You may have noticed my inactivity over the course of May. Well, as I'm sure many of you are aware, it is a particularly lacklustre part of the year – exam season. I am blessed with 16 exams in total (please note the sarcasm), 10 of which are set for June. Wish me luck!
Thus, with so many exams, I struggled to read very much, concluding the month with a meagre 3 books – this is only meagre in comparison to how much I usually read – taking me up to a total of 29 books read this year so far.
On to the books!
---
⋘May Wrap-Up⋙
Station Eleven by Emily St. John Mandel
One snowy night Arthur Leander, a famous actor, has a heart attack onstage during a production of King Lear. Jeevan Chaudhary, a paparazzo-turned-EMT, is in the audience and leaps to his aid. A child actress named Kirsten Raymonde watches in horror as Jeevan performs CPR, pumping Arthur's chest as the curtain drops, but Arthur is dead. That same night, as Jeevan walks home from the theater, a terrible flu begins to spread. Hospitals are flooded and Jeevan and his brother barricade themselves inside an apartment, watching out the window as cars clog the highways, gunshots ring out, and life disintegrates around them.
Fifteen years later, Kirsten is an actress with the Traveling Symphony. Together, this small troupe moves between the settlements of an altered world, performing Shakespeare and music for scattered communities of survivors. Written on their caravan, and tattooed on Kirsten's arm is a line from Star Trek: "Because survival is insufficient." But when they arrive in St. Deborah by the Water, they encounter a violent prophet who digs graves for anyone who dares to leave.
Spanning decades, moving back and forth in time, and vividly depicting life before and after the pandemic, this suspenseful, elegiac novel is rife with beauty. As Arthur falls in and out of love, as Jeevan watches the newscasters say their final good-byes, and as Kirsten finds herself caught in the crosshairs of the prophet, we see the strange twists of fate that connect them all. A novel of art, memory, and ambition, Station Eleven tells a story about the relationships that sustain us, the ephemeral nature of fame, and the beauty of the world as we know it.
This book quickly became one of my favourites of all time. From the gorgeous prose to the twists and turns to the subtle connections through out. In my full review, I compared this book to a beautiful tapestry – small threads weave between one another, skirting past each other, meaningless alone, but together the embodiment of beauty. Emily St. John Mandel, you are a genius. 5/5 stars.
Read my review of Station Eleven here.
Honey Bee by Trista Mateer
Having been previously described as an "aggressively personal poet", Trista Mateer takes this to heart and then to paper in her first collection. Presented more or less in the order it was written, the poetry in Honeybee is in turns bitter, tender, and messy. Following the course of a little more than a year, the poems showcased in Honeybee chronicle the on-again off-again process of letting go.
I find poetry endlessly relaxing, and an effective method of putting my thoughts and woes into perspective. I don't know why, but when picking up a poetry books, all my stress and angst melts away. Trista Mateer is a perfect poet to read when I'm feeling tense, her beautiful metaphors – and writing in general – filling me with hope for the future. 4/5 stars.
Read my review of another of Trista Mateer's works, The Dogs I Have Kissed, here.
The Winner's Curse by Marie Rutkoski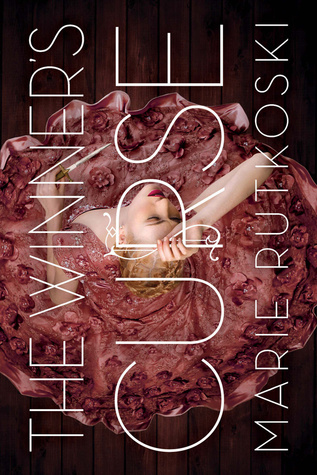 Winning what you want may cost you everything you love… 
As a general's daughter in a vast empire that revels in war and enslaves those it conquers, seventeen-year-old Kestrel has two choices: she can join the military or get married. But Kestrel has other intentions.
One day, she is startled to find a kindred spirit in a young slave up for auction. Arin's eyes seem to defy everything and everyone. Following her instinct, Kestrel buys him—with unexpected consequences. It's not long before she has to hide her growing love for Arin.
But he, too, has a secret, and Kestrel quickly learns that the price she paid for a fellow human is much higher than she ever could have imagined.
Set in a richly imagined new world, The Winner's Curse by Marie Rutkoski is a story of deadly games where everything is at stake, and the gamble is whether you will keep your head or lose your heart.
I am rarely drawn to novels like this, and so I was surprised at how much I thoroughly enjoyed this book. Frankly, I read this book sparingly, visiting it as respite from revision as opposed to anything else. Whilst it didn't leave me speechless, it was – granted – very well executed. 4/5 stars. Review to come soon.
---
⋘Currently Reading⋙
The Raven King (The Raven Cycle #4) by Maggie Stiefvater
The long-awaited conclusion to The Raven Cycle has finally arrived. That's right, I'm currently reading The Raven King, and I am loving every second of it. God bless Maggie Stiefvater for this beautiful gift to the world!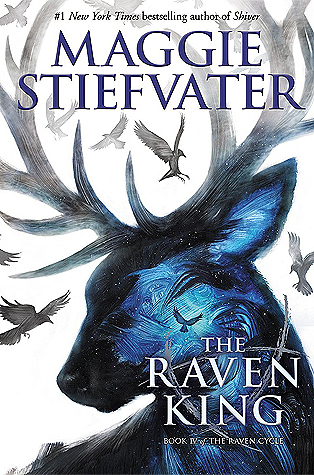 Nothing living is safe. Nothing dead is to be trusted.
For years, Gansey has been on a quest to find a lost king. One by one, he's drawn others into this quest: Ronan, who steals from dreams; Adam, whose life is no longer his own; Noah, whose life is no longer a lie; and Blue, who loves Gansey… and is certain she is destined to kill him.
Now the endgame has begun. Dreams and nightmares are converging. Love and loss are inseparable. And the quest refuses to be pinned to a path.
---
⋘June TBR⋙
Despite still having exams, I want to at least read more than 3 books in June. Fingers crossed!
However, I have no clue what I want to read, so I guess I'll just figure it out as I go…
---
What was your favourite book you read in May? What are you currently reading? What do you want to read in June? Tell me in the comments!
Thank you ever so much for reading, and I really hope you enjoyed!
Until next time, and to keep up with my reading as it happens, find me on Goodreads, Twitter, Instagram, and Tumblr.
Love, Olivia x