Hey all!
April seems to have gone sooooo slowly, but I am nevertheless impressed with how many books I have managed to read, what with slowly being tugged into the depths of despair by homework and exams and stress and just school in general. As you may already know, I am currently experiencing the painful build up to my GCSE exams, which will commence in the last 2 weeks of May.
So it's all fun and games, really!
I have 16 exams on the horizon, all of which are giving me nightmares. Wish me luck!
However, what I really want to talk to you about today is not exams, but books!
---
⋘April Wrap-Up⋙
Despite having lots of school work to do, April has concluded being my best month for reading – weird! I managed to read 9 books within this month, and I am – obviously – very proud of myself. Here they are:
Harry Potter and the Deathly Hallows by J.K. Rowling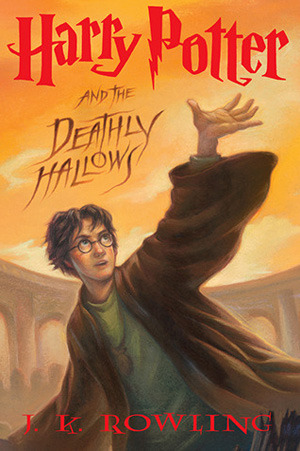 Harry is waiting in Privet Drive. The Order of the Phoenix is coming to escort him safely away without Voldemort and his supporters knowing – if they can. But what will Harry do then? How can he fulfil the momentous and seemingly impossible task that Professor Dumbledore has left him?
Whilst I enjoyed this book, and felt it was a satisfying conclusion to the series, I cannot say it was my favourite of the series. Harry certainly matures throughout the series, but I still felt a few of the "I am the Chosen One" vibes throughout, a little like Tris in Divergent. Personally, I'm not a fan of Harry – I feel he is too sullen and overly noble, and this only intensified into his older years. This came to the extent that I wasn't exactly obsessed with this book, but enjoyed it enough. 3.5/5 stars.
Me Before You by Jojo Moyes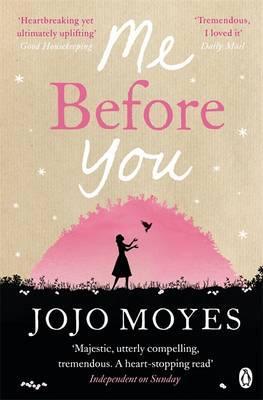 Lou Clark knows lots of things. She knows how many footsteps there are between the bus stop and home. She knows she likes working in The Buttered Bun tea shop and she knows she might not love her boyfriend Patrick.
What Lou doesn't know is she's about to lose her job or that knowing what's coming is what keeps her sane.
Will Traynor knows his motorcycle accident took away his desire to live. He knows everything feels very small and rather joyless now and he knows exactly how he's going to put a stop to that.
What Will doesn't know is that Lou is about to burst into his world in a riot of colour. And neither of them knows they're going to change the other for all time.
After concluding the Harry Potter series, I was certainly ready to get onto something more bubbly and fun. Me Before You definitely supplied the humour I was craving, whilst simultaneously portraying darker themes. This book was well balanced between happy and sad, and I am immensely excited to watch the movie when it comes out in June! 5/5 stars.
Read my review of Me Before You here.
The Miniaturist by Jessie Burton
On a brisk autumn day in 1686, eighteen-year-old Nella Oortman arrives in Amsterdam to begin a new life as the wife of illustrious merchant trader Johannes Brandt. But her new home, while splendorous, is not welcoming. Johannes is kind yet distant, always locked in his study or at his warehouse office-leaving Nella alone with his sister, the sharp-tongued and forbidding Marin.
But Nella's world changes when Johannes presents her with an extraordinary wedding gift: a cabinet-sized replica of their home. To furnish her gift, Nella engages the services of a miniaturist-an elusive and enigmatic artist whose tiny creations mirror their real-life counterparts in eerie and unexpected ways . . .
Johannes' gift helps Nella to pierce the closed world of the Brandt household. But as she uncovers its unusual secrets, she begins to understand-and fear-the escalating dangers that await them all. In this repressively pious society where gold is worshipped second only to God, to be different is a threat to the moral fabric of society, and not even a man as rich as Johannes is safe. Only one person seems to see the fate that awaits them. Is the miniaturist the key to their salvation . . . or the architect of their destruction?
Despite being a little slow at times, I really enjoyed this book, and the messages it conveyed. It was really unique in that it was set in a civilisation and era I'd never even considered – 17th century Amsterdam. 3.5/5 stars.
Read my review of The Miniaturist here.
The Catcher in the Rye by J.D. Salinger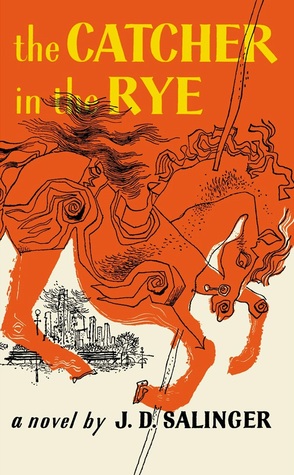 "…the first thing you'll probably want to know is where I was born and what my lousy childhood was like, and how my parents were occupied and all before they had me, and all that David Copperfield kind of crap, but I don't feel like going into it, if you want to know the truth. In the first place, that stuff bores me, and in the second place, my parents would have about two hemorrhages apiece if I told anything pretty personal about them."
Since his debut in 1951 as The Catcher in the Rye, Holden Caulfield has been synonymous with "cynical adolescent." Holden narrates the story of a couple of days in his sixteen-year-old life, just after he's been expelled from prep school, in a slang that sounds edgy even today and keeps this novel on banned book lists. His constant wry observations about what he encounters, from teachers to phonies (the two of course are not mutually exclusive) capture the essence of the eternal teenage experience of alienation.
The Catcher in the Rye is like Marmite – you love it, or you hate it. I loved it, and think it is symbolic of all teenagers going through feelings of alienation. On the other hand, I can imagine loving this as an adult, reminiscing on the troubles teenagers think could result in the end of the world, but are forgotten a month later. It's little ideas like that that drew me to this book, as well as its fame in the literary world. 5/5 stars.
Read my review of The Catcher in the Rye here.
Landline by Rainbow Rowell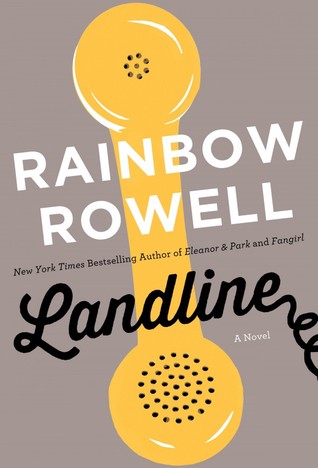 Georgie McCool knows her marriage is in trouble; it has been in trouble for a long time. She still loves her husband, Neal, and Neal still loves her, deeply — but that almost seems beside the point now.
Maybe that was always beside the point.
Two days before they're supposed to visit Neal's family in Omaha for Christmas, Georgie tells Neal that she can't go. She's a TV writer, and something's come up on her show; she has to stay in Los Angeles. She knows that Neal will be upset with her — Neal is always a little upset with Georgie — but she doesn't expect him to pack up the kids and go home without her.
When her husband and the kids leave for the airport, Georgie wonders if she's finally done it. If she's ruined everything.
That night, Georgie discovers a way to communicate with Neal in the past. It's not time travel, not exactly, but she feels like she's been given an opportunity to fix her marriage before it starts…
Is that what she's supposed to do?
Or would Georgie and Neal be better off if their marriage never happened?
Ever since reading Carry On, I have been craving Rainbow Rowell's writing. Frankly, I'm always craving Rainbow Rowell's writing. I absolutely adored everything about this book, especially the characters and mass amounts of dialogue, in true Rowell fashion. 4/5 stars.
Read my review of Landline here.
A Work in Progress by Connor Franta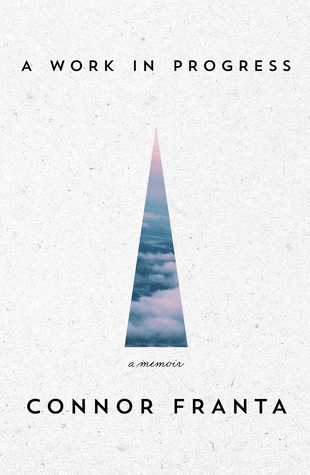 In this intimate memoir of life beyond the camera, Connor Franta shares the lessons he has learned on his journey from small-town boy to Internet sensation so far.
Here, Connor offers a look at his Midwestern upbringing as one of four children in the home and one of five in the classroom; his struggles with identity, body image, and sexuality in his teen years; and his decision to finally pursue his creative and artistic passions in his early twenties, setting up his thrilling career as a YouTube personality, philanthropist, entrepreneur, and tastemaker.
Exploring his past with insight and humor, his present with humility, and his future with hope, Connor reveals his private struggles while providing heartfelt words of wisdom for young adults. His words will resonate with anyone coming of age in the digital era, but at the core is a timeless message for people of all ages: don't be afraid to be yourself and to go after what you truly want.
This book is a reread, and I did so because I felt absolutely and completely demotivated, and in need of a pick-me-up. Connor Franta is one of my favourite YouTubers, and so reading this was like connecting with him in an alternate format. 4.5/5 stars.
Read my review of A Work in Progress here.
We Were Liars by E. Lockhart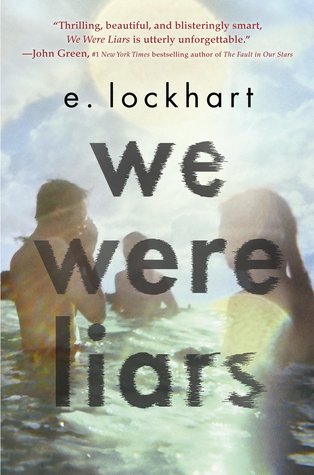 A beautiful and distinguished family.
A private island.
A brilliant, damaged girl; a passionate, political boy.
A group of four friends—the Liars—whose friendship turns destructive.
A revolution. An accident. A secret.
Lies upon lies.
True love.
The truth.
 
We Were Liars is a modern, sophisticated suspense novel from National Book Award finalist and Printz Award honoree E. Lockhart. 
Read it.
And if anyone asks you how it ends, just LIE.
Whilst this book was sufficiently enjoyable whilst reading it, there are still things about it I don't particularly understand – I have a lot of unanswered questions, and not the good kind. (The good kind is where it's on purpose, questions structured to get the reader thinking. These questions are the bad kind, the kind where it's just annoying.) The plot twist – while unpredictable, granted – wasn't overwhelming, in my opinion, as so many people claim. Overall, I'd say this book fell a little flat for me. 3.5/5 stars.
Review to come soon.
Fahrenheit 451 by Ray Bradbury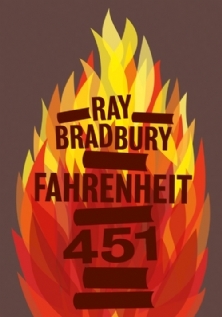 The terrifyingly prophetic novel of a post-literate future.
Guy Montag is a fireman. His job is to burn books, which are forbidden, being the source of all discord and unhappiness. Even so, Montag is unhappy; there is discord in his marriage. Are books hidden in his house? The Mechanical Hound of the Fire Department, armed with a lethal hypodermic, escorted by helicopters, is ready to track down those dissidents who defy society to preserve and read books.
The classic dystopian novel of a post-literate future, Fahrenheit 451 stands alongside Orwell's 1984 and Huxley's Brave New World as a prophetic account of Western civilization's enslavement by the media, drugs and conformity.
Bradbury's powerful and poetic prose combines with uncanny insight into the potential of technology to create a novel which, decades on from first publication, still has the power to dazzle and shock.
Whilst I wasn't engrossed in this story, I thought it was extremely interesting, and I'm glad I read it. My main complaint would be that the majority of the book was dialogue, and long conversations that got very tedious. I also wanted to learn more about the society in question than I did. 3/5 stars.
Review to come soon.
The Dogs I Have Kissed by Trista Mateer
Known for her eponymous blog and her confessional style of writing, this is Trista Mateer's second collection of poetry.
I love poetry, a fact I have not hidden on this blog.
I love the way it can be interpreted in different ways, and I love how a whole story can be hidden within a few lines.
Thus, having not read any poetry in a long while, I decided I wanted to. I find poetry very calming, and so relished in the short time I spent with this short collection by Trista Mateer.
Mateer has a great voice in poetry, and I found her works equally comedic and jarring. I also really enjoyed the versatility of the poems – the next was never similar to the last – and the subtle links between poems throughout. 4/5 stars.
Review to come soon.
---
⋘Currently Reading⋙
Station Eleven by Emily St John Mandel
I've had this book on my Kindle for a while, and on my TBR list for even longer. I love the idea of this novel, the synopsis intriguing me a lot. I am really enjoying it so far.
Kirsten Raymonde will never forget the night Arthur Leander, the famous Hollywood actor, had a heart attack on stage during a production of King Lear. That was the night when a devastating flu pandemic arrived in the city, and within weeks, civilization as we know it came to an end.
Twenty years later, Kirsten moves between the settlements of the altered world with a small troupe of actors and musicians. They call themselves The Traveling Symphony, and they have dedicated themselves to keeping the remnants of art and humanity alive. But when they arrive in St. Deborah by the Water, they encounter a violent prophet who will threaten the tiny band's existence. And as the story takes off, moving back and forth in time, and vividly depicting life before and after the pandemic, the strange twist of fate that connects them all will be revealed.
---
⋘May TBR⋙
Concerning my TBR for April, I read and loved Me Before You, but only managed to get 2 chapters into The Foxhole Court before putting it down – it just wasn't for me, unfortunately. In May I hope to read…
Honeybee by Trista Mateer
Having been previously described as an "aggressively personal poet", Trista Mateer takes this to heart and then to paper in her first collection. Presented more or less in the order it was written, the poetry in Honeybee is in turns bitter, tender, and messy. Following the course of a little more than a year, the poems showcased in Honeybee chronicle the on-again off-again process of letting go.
Having loved Trista's second collection of poetry, I thought it would be best to actually go back and read her first!
I plan to read this when I'm feeling a little down or stressed (this won't be uncommon once my exams have started!) – I am sure Trista will cheer me up, or even help put things into perspective.
1984 by George Orwell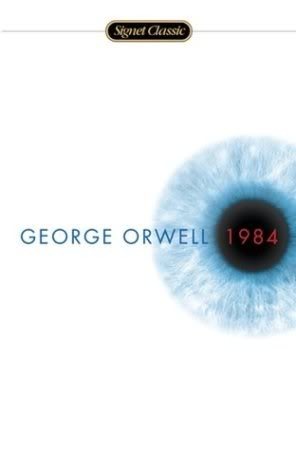 The year 1984 has come and gone, but George Orwell's prophetic, nightmarish vision in 1949 of the world we were becoming is timelier than ever. 1984 is still the great modern classic of "negative utopia" -a startlingly original and haunting novel that creates an imaginary world that is completely convincing, from the first sentence to the last four words. No one can deny the novel's hold on the imaginations of whole generations, or the power of its admonitions -a power that seems to grow, not lessen, with the passage of time.
As you may be able to tell, I am reading more and more modern classics. (By 'modern' I mean 20th century onwards.) In general, I am interested in developing my own opinions on such books as opposed to relying on what I've heard from other people. I am reading this, however, because of other people's interest, so hopefully I'll be interested too.
The Winner's Curse by Marie Rutkoski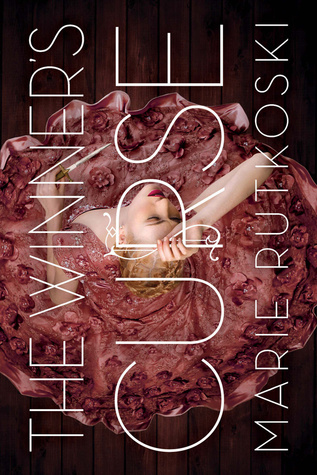 Winning what you want may cost you everything you love… 
As a general's daughter in a vast empire that revels in war and enslaves those it conquers, seventeen-year-old Kestrel has two choices: she can join the military or get married. But Kestrel has other intentions.
One day, she is startled to find a kindred spirit in a young slave up for auction. Arin's eyes seem to defy everything and everyone. Following her instinct, Kestrel buys him—with unexpected consequences. It's not long before she has to hide her growing love for Arin.
But he, too, has a secret, and Kestrel quickly learns that the price she paid for a fellow human is much higher than she ever could have imagined.
Set in a richly imagined new world, The Winner's Curse by Marie Rutkoski is a story of deadly games where everything is at stake, and the gamble is whether you will keep your head or lose your heart.
This book has been in my peripheral vision for a long while now, and I'm excited to finally get around to reading it. The synopsis is so intriguing, and this book is quite popular, too, but not overly popular that I am intimidated to read it. (*cough* The Lunar Chronicals *cough*)
---
What was your favourite book you read in April? What are you currently reading? What do you want to read in May? Tell me in the comments!
Thank you ever so much for reading, and I really hope you enjoyed!
Until next time, and to keep up with my reading as it happens, find me on Goodreads, Twitter, Instagram, and Tumblr.
Love, Olivia x