⋘February Wrap-Up⋙
In the month of February, I only managed to read 3 books. Oh well – they were all good books! Like I said in my last wrap up, it's my summer reading that will help me reach my goal of 80 books, so hold out until then!
Also, does anyone else get really annoyed when they really just want to read, but have to do school work instead? Personally, I end up just letting my mind wonder and thinking about the book, anyway!
Anyhow, here are the books I managed to read in February 2016:
The Danish Girl by David Ebershoff
It starts with a question, a simple favour asked by a wife of her husband while both are painting in their studio, setting off a transformation neither can anticipate. Uniting fact and fiction into an original romantic vision, The Danish Girl eloquently portrays the unique intimacy that defines every marriage and the remarkable story of Lili Elbe, a pioneer in transgender history, and the woman torn between loyalty to her marriage and her own ambitions and desires.
The Danish Girl is an evocative and deeply moving novel about one of the most passionate and unusual love stories of the 20th century.
This book was another beautiful one, but in very different way. I took my time reading this novel in order to savour its beauty, and I'm so glad I did. Ebershoff did an amazing job portraying such a beautiful love story. 4/5 stars.
Read my review of The Danish Girl here.
The Dream Thieves by Maggie Stiefvater (The Raven Cycle #2)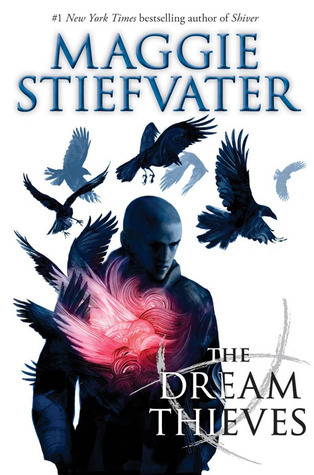 If you could steal things from dreams, what would you take?
Ronan Lynch has secrets. Some he keeps from others. Some he keeps from himself.
One secret: Ronan can bring things out of his dreams.
And sometimes he's not the only one who wants those things.
Ronan is one of the raven boys—a group of friends, practically brothers, searching for a dead king named Glendower, who they think is hidden somewhere in the hills by their elite private school, Aglionby Academy. The path to Glendower has long lived as an undercurrent beneath town. But now, like Ronan's secrets, it is beginning to rise to the surface—changing everything in its wake.
Granted, I didn't love this book as much as its predecessor, but I loved it all the same. Maggie Stiefvater really has a way with words, and writing beautiful stories that – written by another hand – wouldn't appear so extraordinary. 4/5 stars.
XODUS by K.J. McPike
The first time it happened, Lali Yavari told herself it was just a dream. But when she starts flashing between realities during the day and seeing people disappear before her very eyes, she can't deny that something is happening to her–something she's sure is linked to her mother's disappearance.
Then the unsettling Kai Awana shows up at school, and Lali discovers she has inherited her mother's ability to astral project–with a surprising twist. Not only that, but Kai needs her help to get to a world she never knew existed. In exchange, Kai promises to help Lali find her mom using his own unique ability.
Now Lali must learn to control her budding power if she ever hopes to see her mother again. She's not sure she can trust Kai, but with her mother's life hanging in the balance, will she have a choice?
I was sent this book in exchange for an honest review, and – frankly – I was extremely impressed. I'm not a very big fan of fantasy novels, yet this one managed to pique my interest, and kept me entertained via twists and turns until the very end. 4/5 stars.
Read my review of XODUS here.
---
⋘Currently Reading⋙
Sense and Sensibility by Jane Austen
I'm currently listening to this book on LibriVox whilst I paint. I'm really enjoying it so far, and it makes a great accompaniment to what would be a boring painting session.
Unfairly deprived of their family inheritance by the grasping Mrs John Dashwood and her husband, Elinor and Marianne Dashwood and their mother find themselves in greatly reduced circumstances.
Compelled to leave Norland in Sussex for Barton Cottage in Devonshire, the two sisters are soon accepted into their new society. Marianne, whose sweet radiance and open nature charm the roguish John Willoughby, is soon deeply in love. Elinor, whose disposition is more cautious and considered, who carefully conceals her emotions, is suffering the loss of Edward Ferrars whom she has left behind.
Despite their very different personalities, both sisters experience great sorrows in their affairs of the heart: Marianne demonstrably wretched and Elinor allowing no one to see her private heartache. It is, however, the qualities common to them both – discernment, constancy and integrity in the face of the fecklessness of others – that allow them entry into a new life of peace and contentment.
Behind the Beautiful Forevers by Katherine Boo
This book was leant to me by a friend, due to the fact that it is an investigative journalism book, and said friend knows such a field interests me for future aspirations. So far, I'm really enjoying it, but prefer to read it in short bursts. This is honestly such an eye-opening read.
In this brilliantly written, fast-paced book, based on three years of uncompromising reporting, a bewildering age of global change and inequality is made human.
Annawadi is a makeshift settlement in the shadow of luxury hotels near the Mumbai airport, and as India starts to prosper, Annawadians are electric with hope. Abdul, a reflective and enterprising Muslim teenager, sees "a fortune beyond counting" in the recyclable garbage that richer people throw away. Asha, a woman of formidable wit and deep scars from a childhood in rural poverty, has identified an alternate route to the middle class: political corruption. With a little luck, her sensitive, beautiful daughter—Annawadi's "most-everything girl"—will soon become its first female college graduate. And even the poorest Annawadians, like Kalu, a fifteen-year-old scrap-metal thief, believe themselves inching closer to the good lives and good times they call "the full enjoy."
But then Abdul the garbage sorter is falsely accused in a shocking tragedy; terror and a global recession rock the city; and suppressed tensions over religion, caste, sex, power and economic envy turn brutal. As the tenderest individual hopes intersect with the greatest global truths, the true contours of a competitive age are revealed. And so, too, are the imaginations and courage of the people of Annawadi.
With intelligence, humor, and deep insight into what connects human beings to one another in an era of tumultuous change,Behind the Beautiful Forevers carries the reader headlong into one of the twenty-first century's hidden worlds, and into the lives of people impossible to forget.
Blue Lily, Lily Blue by Maggie Stiefvater (The Raven Cycle #3)
I've only just started this book, but it's inevitable that I'll love it, following my love of the other books in this series. This is the final book that has been released of this series, meaning I will have to wait until April to read The Raven King – the final instalment. How will I cope?!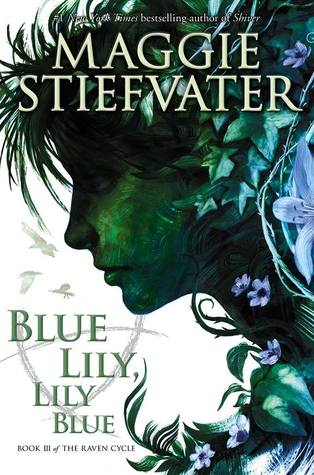 There is danger in dreaming. But there is even more danger in waking up.
Blue Sargent has found things. For the first time in her life, she has friends she can trust, a group to which she can belong. The Raven Boys have taken her in as one of their own. Their problems have become hers, and her problems have become theirs.
The trick with found things though, is how easily they can be lost.
Friends can betray.
Mothers can disappear.
Visions can mislead.
Certainties can unravel.
---
⋘March TBR⋙
My February TBR was 66% disregarded, but I aim to actually follow this one!
Salt to the Sea by Ruta Sepetys
Winter, 1945. Four teenagers. Four secrets.
Each one born of a different homeland; each one hunted, and haunted, by tragedy, lies…and war.
As thousands of desperate refugees flock to the coast in the midst of a Soviet advance, four paths converge, vying for passage aboard the Wilhelm Gustloff, a ship that promises safety and freedom.
Yet not all promises can be kept.
Inspired by the single greatest tragedy in maritime history, bestselling and award-winning author Ruta Sepetys (Between Shades of Gray) lifts the veil on a shockingly little-known casualty of World War II. An illuminating and life-affirming tale of heart and hope.
I recently received this book via NetGalley, and I've heard a multitude of great thing, so I'm very excited to get onto reading it!
Frankenstein by Mary Shelley
The scientist Victor Frankenstein, obsessed with possessing the secrets of life, creates a new being from the bodies of the dead. But his creature is a twisted, gruesome parody of a man who, rejected for his monstrous appearance, sets out to destroy his maker.
Mary Shelley's chilling Gothic tale, conceived after a nightmare in 1816 when she was only eighteen, became a modern myth. It is a disturbing and dramatic exploration of birth and death, creation and destruction, and one of the most iconic horror stories of all time.
I recently purchased this book, and I'm really excited to get around to reading it due to the fact that I aim to expand my bookish horizons, especially when concerning classics like this one.
Also, isn't this cover just so beautiful?
Bela and the Black Hole by Anya Monroe (Love and Star Stuff #3)
All my friends are Ivy-league-bound with four-year plans and guys they legitimately love. Me? Not even close.
While everyone I know has their life mapped out, I'm left behind. Floundering with a boyfriend I only sorta like.
The only person who seems to notice is Avery… unfortunately, he's a Player with a capital P.
Oh, he's also my boyfriend's best friend. I've fallen for the wrong guy before…and don't want to get hurt again. He's just so hard to resist when our gravitational pull feels so right.
I'm getting sucked into a black hole, and I don't know if love is what I'll find on the other side.
Finally, in March, I aim to finish the Love and Star Stuff trilogy by Anya Monroe. I've had a great experience with this series so far, so I am sure this book will be just as great and uplifting.
---
What was your favourite book you read in February? What are you currently reading? What do you want to read in March? Tell me in the comments!
Thank you ever so much for reading, and I really hope you enjoyed!
Until next time, you can add me on Goodreads by clicking here to see what I'm reading whenever you wish!
Love, Olivia x