As always, I am sorry for my absence!
I know, it's annoying. I'm probably most annoyed at my incapability to post more frequently, but, as always, school gets in the way. I hope you all understand! Rest assured, I will be posting a lot during summer!
However – for one night, and one night only – here I am!*
*Disclaimer: I apologise for the cheesiness…it's been a while.
So today, I wanted to complete the Mean Girls Book Tag. This tag was created by The Book Life, and I feel as though it channels my love for both books and Mean Girls perfectly. Make sure you check out her video here, and her blog here!
So, let's get into it!
---
⋘1⋙
"It's pronounced like Cady"

Which fictional character's names did you get completely wrong?
OK, guilty confession time! I read the Divergent trilogy quite a while ago, so hopefully this will be acceptable! I always thought Caleb was said like cah-leb until I saw the movies. I'm sorry! The worst part of this confession is probably that Caleb isn't even all that rare of a name. Oops!
---
⋘2⋙
"She doesn't even go here!"
Which character would you like to place in a fictional world from another book or series?
I feel like it would be amazing to throw Blair Waldorf into The Hunger Games, just to see what would happen!
---
⋘3⋙
"On Wednesdays we wear pink!"

Repetition. Repetition. Which book gave you deja-vu of another book whilst reading it?
I couldn't shake the feeling that Firebolt by Adrianne Woods had a similar world to the wizarding world in the Harry Potter series. Both had boarding schools populated by the gifted. Both schools were inaccessible to ordinary people. Both had a little shopping area (the city vs. Diagon Alley). I'm not saying that these traits are strictly dominated by J.K. Rowling, and inaccessible to everyone else, but that's the only answer I could think of!
Read my review of Firebolt here, and my review of Harry Potter and the Philosopher's Stone here.
---
⋘4⋙
"You all have got to stop calling each other sluts and whores. It just makes it okay for guys to call you sluts and whores."

Which book gave you the complete opposite of girl power feels?
*Calling all readers of over one post of mine! This is a revolutionary day! I am about to say something bad about Anna and the French Kiss! (I've probably never even done this before…)*
WARNING: SPOILERS AHEAD
OK, so a lot of people dislike this factor of Anna and the French Kiss, as do I, but please note this does not subdue my love for this book. I mean, we love what we love, right? Anyway, Anna falls in love with Etienne  who has a girlfriend. He has a girlfriend! Like girl, stay in your lane! That is totally against the girl code, right?
Is that a thing?
Granted, the two never actually act on their mutual admiration, but Etienne is cruel to string his girlfriend along, and Anna is wrong to get upset about Etienne not just dumping his girlfriend of 2 years straight away for her. This is all very confusing – read the book!
---
⋘5⋙
"You go Glen Coco!"

Name a character you felt like you wanted to cheer on whilst reading.
Cather from Fangirl by Rainbow Rowell. I love her so much, and it was so great to watch her character develop into a much stronger woman. You go, Cather Avery!
---
⋘6⋙
"Get in loser, we're going shopping!"
How long do you typically spend at a book shop?
I'm a Kindle user, so a visit to the bookshop is a rarity. Of course, I can online window shop for hours. However, when I do eventually enter an actual bookshop, it takes me at least half an hour to browse all the goodies! It's such a nice and calming process to browse a bookshop, and I should honestly do it more often.
---
⋘7⋙
"It's not my fault you're like in love with me or something!"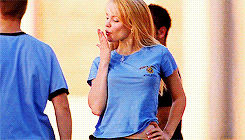 Which character would have to get out a restraining order on you, if they were real?
Back to talking good about Anna and the French Kiss – that was a scary moment back there! Of course, it wouldn't take long for Etienne St. Clair to file a restraining order against me once he escaped from my basement…
---
⋘8⋙
"I can't help it that I'm popular."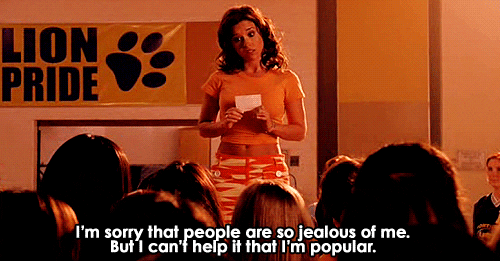 Which over-hyped book were you cautious about reading?
I wouldn't say it's over-hyped, but I was pretty cautious to read Cinder by Marissa Meyer, simply because I'm not all that fussed by fairytale re-tellings, nor am I a big fan of sci-fi. After reading it, I can conclude that it is a good book, yes, but I haven't yet felt inclined to read the rest of the series, despite multiple sources telling me how it gets even better. I guess we'll see where I go with the Lunar Chronicals, because even I don't know!
Read my review of Cinder here.
---
⋘9⋙
"She's a life ruiner. She ruins peoples lives."
We all love Regina George. Name a villian you just love to hate.
The obvious answer: Warner from Shatter Me. I have no shame.
---
⋘10⋙
"I'm not like a regular Mom, I'm a cool Mom."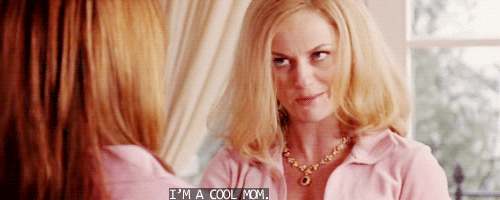 Your favourite fictional parents.
Let's be real, Jase's family from My Life Next Door are so perfect and lovely. How could you not want to simply be adopted by them?!
Read my review of My Life Next Door here.
---
⋘11⋙
"That is so Fetch!"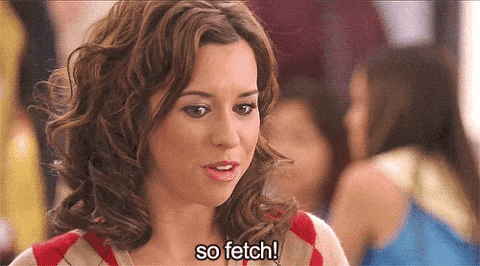 Which book or series would you love to catch on?
I feel like Northanger Abbey by Jane Austen should be a much more appreciated and known classic. It's actually very funny, something I didn't at all expect, and a great read.
---
⋘12⋙
"How do I even begin to explain Regina George?"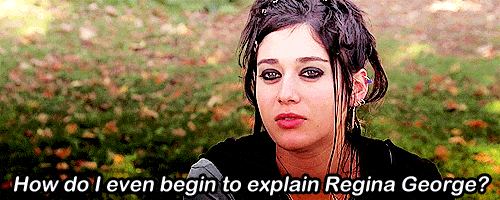 Describe your ideal character to read about.
Boys. Awkward but sweet. Smart but not overly. Funny, and totally in love with his girl (when it comes to that part of the story). Examples include: Etienne St. Clair (Anna and the French Kiss), Gansey (The Raven Boys), Jase (My Life Next Door), Simon (The Mortal Instruments), and Levi (Fangirl). Imagine all of those characters in a photoshoot! *Swoon*
---
⋘13⋙
"I just have a lot of feelings."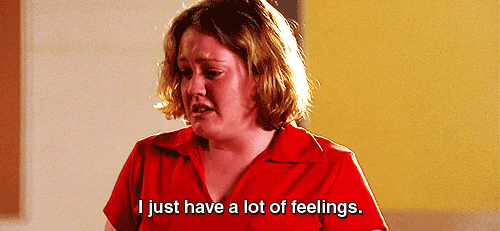 What do you do when a book gives you a bad case of 'the feels'?
I crawl up into a little ball and try to steady my breathing. If this happens in public, I sit very still and don't talk to anyone lest my voice crack and my emotions overflow in the form of tears. I get a lot of feels.
---
⋘14⋙
"Nice wig Janice, what's it made of?" "Your Mom's chest hair!"
 
Which characters one liners would you love to claim for your own?
Everything Simon Lewis ever says in the Shadowhunter Chronicles. He is so witty it makes me insanely jealous, and very happy.
---
⋘15⋙
"Boo, you whore."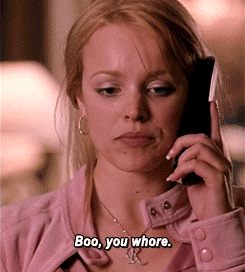 Name a time a characters decision has made you roll your eyes.
Tris from the Divergent trilogy. She just wanted to save too many people.
---
And that's everything!
I really hope you enjoyed this post, and if you did, make sure to leave me a like and a comment – it means the world to me!
Also, if you want to, answer these questions, too! Make sure you let me know so I can read your answers!
Until next time, and to keep up with my reading as it happens, find me on Goodreads, Twitter, and Tumblr.
Olivia x