Hello, Everyone! I hope you're all good!
So, Marie over at Drizzle and Hurricane Books suggested I take part in this tag a looong while ago now. However, I never forgot, and I am finally getting around to doing it after being busy for the last month or so. Thus, I present to you, The Burrito Bowl Book Tag – this one is going to be really fun! (Also, make sure you all read Marie's answers to this set of questions by clicking here.)
---
⋘The Rules⋙
Thank the blogger who nominated you to make your own burrito bowl, linking back to their site. (Thanks for the suggestion, Marie!)
Answer the tag questions.
Tag 5 others to create their own bowl.
Food coma.
---
Rice: The Foundation.
"The book that got you into reading (or book blogging)"
A few factors got me into reading, but I would personally blame my Kindle. For my 12th birthday I received a Kindle, and it saved me from the loop of re-reads I was stuck in, having neither the time nor money to go out and purchase new books. I know, who even was I? But when I got my Kindle, everything changed, and I primarily embarked on reading Cassandra Clare's The Mortal Instruments. I have never looked back.
Beans: The Filler
"A book with a whole lot of nothing happening"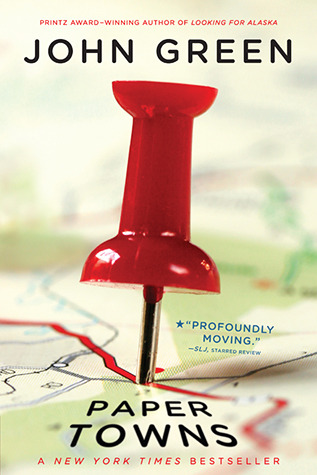 Sorry to everyone who loves John Green, but I can't keep this inside! I don't know why this book is so popular, because literally nothing happens. Honestly, nothing! OK, so yes, Margo goes missing, but all we really experience of that is Quentin's pathetic pining over her. Quentin barely even knew her! Frankly, Q's unrequited love for Margo was very shallow – he loved her for her mysterious beauty and popularity, but we never really got to escape the enigma of Margo, and instead were lumbered with the simple idea of her. Everything about this book was anti-climatic, especially the ending.
Protein: The Building Block
"A book quote to live by"
The following quote is from Jess Rothenberg's The Catastrophic History of You and Me. This is 100% a quote we should all live by.
Fajitas: The Crunch of Texture
"A book with immaculate world-building"
The world building in The Rest of Us Just Live Here was less immaculate than hilarious. Patrick Ness really tickled me with his development of a seemingly ordinary world. Frankly, he made the presence of supernatural beings appear ordinary, and perhaps even mundane! Read my review here.
Salsa: The Dance of Flavour
"A book that kept you on your toes"
With The Girl With All The Gifts, there was a surprise around every corner. The cover does not lie – this is the most original thriller I've read this year, perhaps even ever. Probably even ever. Read my review here.
Corn: The Explosion of Sweetness
"A memorable scene involving friendship/romance"
Uhm, how about that scene in Ignite Me by Tahereh Mafi. You know what I'm talking about. Frankly, there were a few, but if you weren't Team Warner before, then you definitely were then. Read my review here.
Cheese: The Bond of Calcium
"Two characters from different books you wish could be friends"
 It's a bit of an odd
combination, but I can't help but think that Cath from Fangirl by Rainbow Rowell, and Simon Lewis from The Mortal Instruments Series by Cassandra Clare would get on like a house on fire! Both are rather nerdy, yet both manage to be totally and hilariously sarcastic. However, I'm unsure as to whether Cath would enjoy it in New York, or Simon would enjoy it away from New York. Damn.
Sour Cream: The Tangy Topper
"The quirkiest character you've ever read (protagonist or supporting)"
I think it's safe to say that Luna Lovegood is pretty quirky!
Guacamole: The Cost of Creaminess
"A book you paid too much for (based on utility experienced)"
I bought the Caster Chronicles series in one go, simply because I was convinced I would love it. However, I failed to apprehend how it went down hill from an OK book to a crazy, what-the-hell-is-actually-happening book. Not good.
Lettuce: The Handful of Crispness
"A refreshing concept/theme in a book"
Before The Raven Boys, I had never read about Clairvoyance before, and it was a breath of fresh air to do so! Granted, it was a little confusing at first, but it honestly made for a fantastic book. Read my review here.
Chips: Le Pièce de Résistance
"A must-read recommendation if you like Coming of Age Stories"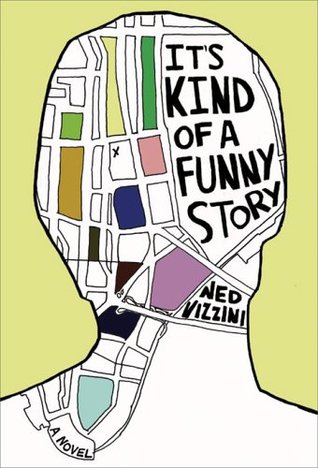 This book is perfect if you love satirical humour, and frankly perfect if you even marginally enjoy coming-of-age novels. Ned Vizzini was a genius for creating the masterpiece that is It's Kind of a Funny Story. I would say it's kind of a book you'll never forget.
Tabasco: The Kick to the Face
"Your favourite fight/action sequence"
I'm not really one for 'action scenes', but I couldn't help but swoon every time William Herondale was said to be fighting. He is a dreamboat.
---
Tag, you're it!
To complete this set of questions, I tag…
Laura @ LaLa's Blog
Ayunda @ Tea & Paperbacks
Kat @ Life and Other Disasters
Shannon @ The Little Wise Owl
Codie @ Reader's Anonymous
and YOU!
If you feel like answering these questions, feel free to do so, either on your own blog or in the comments! Just make sure you tell me if you do so I can read your answers!
---
And that's everything!
I really hope you enjoyed this post, and if you did, make sure to leave me a like and a comment – it means the world to me!
Until next time, and to keep up with my reading as it happens, find me on Goodreads, Twitter, and Tumblr.
Olivia x