Rating: 4/5 stars
Suitable for Fans of: Poetry
Synopsis:
A collection of poems about nature, love, and life in general.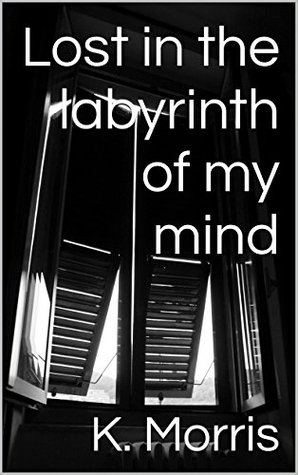 Review:
This is the 3rd collection of poems I've read by K. Morris, and with that comes a little weight. Obviously, I must like this writer's work to continue reading it, but surely there must be an expiry date for such great writing; one day I am sure to find a book by K. Morris that I do not enjoy.
Well, frankly, that day is not today.
Honestly, I think K. Morris may be a fountain of constant inspiration and depth – his writing is beautiful, and never fails to touch my heart whether crafted for humour or profound meaning. I cannot imagine the day that I don't enjoy his work.
If you enjoy reading poetry, then this collection of poems is the one for you. If you've never really read poetry before, but you want to start, K. Morris is a great poet to begin with. I mean, you should always begin with the greats, shouldn't you?
This collection contains a range of poems from joyous to sorrowful, humorous to harrowing. I cannot express enough how strongly I feel that you – yes, you, reading this right now – should delve into K. Morris world, and his writing.
Overall, and very obviously, I really enjoyed this collection, and I highly recommend you pick up a copy via the link below.
You can find the book here: Amazon | Goodreads
(Disclaimer: I received a copy of this book from K Morris in exchange for an honest review. I would like to send a big thank you and congratulations to K Morris for this collection, and its brilliance.)
Click here to read my review of Dalliance by K. Morris.
Click here to read my review of The Girl Who Wasn't There & other poems by K. Morris.
Click here to read my review of More Than Best Friends by K. Morris & more.
I first read a book – or poetry collection – by K. Morris in 2015, and so I am entering this novel for the number 4 spot on the Around the Year in 52 Books challenge: A book by an author you discovered in 2015. Yay!