⋘December Wrap-Up⋙
During December, I read 7 books, meaning I've reached my secondary reading goal of 100 books! I'm so happy that I've made it, and come this far after predicting I'd only be able to read 30 books at a push. Stay tuned for my 2016 TBR where I'll be talking about my reading challenge for 2016. But, before that, let's get into what I read in December.

Harry Potter and the Goblet of Fire by J.K. Rowling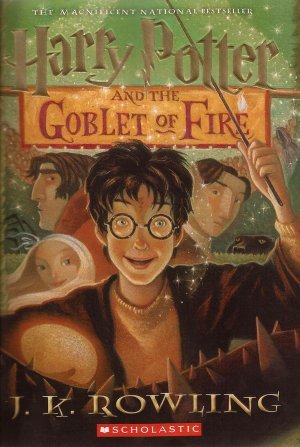 The 4th instalment to the Harry Potter series transports us to Harry's 4th year at Hogwarts, the year of a very special occasion – a tournament to test the capability of students from 3 different schools, one of which – of course – being Harry.
As usual, I really enjoyed this instalment to the series. It was just what I was ready for, and I'm enjoying reading from the perspective of an older Harry, as I'm finding I can relate to him much more. 5/5 stars.
Initium by Courtney Cole (Nocte Trilogy #2.5)
Being a novella released between books 2 and
3 of the Nocte trilogy, Initium chronicles the adult life of a never-really-seen-before character, Olivia, Dare's mother.
Frankly, I feel as though my time was wasted reading this book – yes, it taught me about a character who was slightly important in the final book, but I feel as though the themes worked on in this novella could have easily been touched on in Lux. (2.5/5 stars)
Lux by Courtney Cole (Nocte Trilogy #3)
The final book in the Nocte trilogy, Lux whisks us back into Calla's corner of the world, flinging us into the flash flood that is her descent into madness.
This book was insane. Insane! Everything was everywhere and all mixed up and literally thrown around, and information was pressed against your cheeks whilst sorrow flooded your eyes and mind. I don't know how to explain it. In short, Courtney Cole is a magical being, because all this madness – all this insanity that made me feel insane – made sense. It all worked. And, although insane, I found I could follow this book and understand – despite the oddness of it all – what was happening. That is not a small feat.
I am also extremely happy I finished this book in 2015, because it's one of the few series that I actually did manage to complete this year! (5/5 stars)
Tallie and the Total Eclipse by Anya Monroe (Love and Star Stuff #2)
Transpiring a couple of weeks after the events in Maggie and the Mercury Retrograde, Tallie and the Total Eclipse is a story told from Tallie's perspective, allowing us to return to the same group of friends. I really enjoyed this book, and loved how light hearted and meaningful it could be at the same time. My only criticism would be that Maggie and Tallie's narrative voices were very similar, and I sometimes felt as though I was still reading from Maggie's perspective. Other than that, I thought it was hilarious. (5/5 stars) Click here to read my review.
My Life Next Door by Huntley Fitzpatrick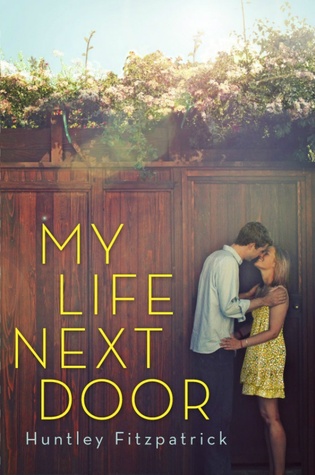 A story of young love, first loves, and heartache My Life Next Door introduces us to Samantha, our protagonist, who is about to finally come into contact with her next door neighbours after 16 or so years living beside them.
Adorable. That's the only word I can think of to describe this novel right now. I absolutely loved this book, and thought it was both the perfect pace, and perfect representation of real teenagers in the 21st century. (5/5 stars) Click here to read my review.
The Kite Runner by Khaled Hosseini
So, you're probably thinking it's about time I read a serious book. Well, here we are.
Chronicling both the childhood and adulthood of our protagonist, Amir, The Kite Runner is a poignant narrative of the lives that have been created and destroyed in Afghanistan following the Russian invasion and civil war.
I loved this book, and it honestly touched my heart. Sometimes I fail to believe how authors are so amazing, so creative, and so brilliant at writing such beautiful stories, even when based on morose topics like this one. This book not only entertained me, but taught me a lot more about Afghanistan than I knew previously, and  – for that – I am extremely grateful.
Angels Twice Descending by Cassandra Clare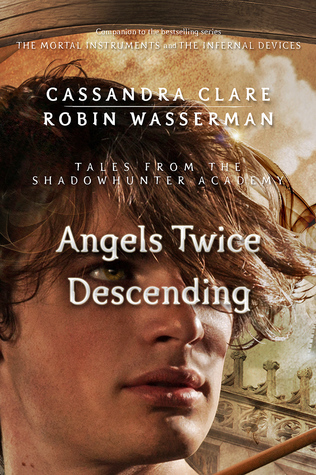 The final book in Cassandra Clare's Tales from the Shadowhunter Academy series, Angels Twice Descending demonstrates Simon's ascension ceremony, and is described simply as this: Someone lives and someone dies at Simon's Ascension ceremony.
Although heartbreaking, I feel as though this was the perfect ending to a great series. I really enjoyed this series, and feel as though it's a great segue into Lady Midnight and the Dark Artifices series to come soon. I'm also glad I managed to finish this book in 2015, as I can add it to the few series I managed to finish this year! (5/5 stars)
(Let's be real for a second, though: that cover is awful.)
---
⋘Currently Reading⋙
Harry Potter and the Order of the Phoenixh (HP #5) by J.K. Rowling
I started this book (because I knew I wouldn't finish it in 2015 and I wanted my 'read' total to be a perfect 100) because I knew it would be good!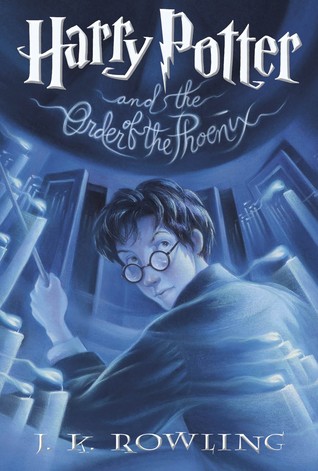 Harry Potter is due to start his fifth year at Hogwarts School of Witchcraft and Wizardry. His best friends Ron and Hermione have been very secretive all summer and he is desperate to get back to school and find out what has been going on. However, what Harry discovers is far more devastating than he could ever have expected…
Suspense, secrets and thrilling action from the pen of J.K. Rowling ensure an electrifying adventure that is impossible to put down.
---
⋘January TBR⋙
Here are a few books I plan to read during the month of January.
The Rest of Us Just Live Here by Patrick Ness
I love the idea of this novel, so I'm excited to see if it turns out how I'm hoping. I bought this book as part of a haul, which you can read about here.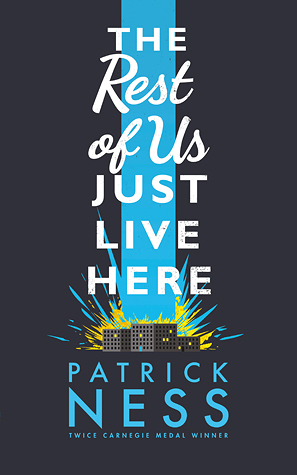 What if you aren't the Chosen One?
The one who's supposed to fight the zombies, or the soul-eating ghosts, or whatever the heck this new thing is, with the blue lights and the death?
What if you're like Mikey? Who just wants to graduate and go to prom and maybe finally work up the courage to ask Henna out before someone goes and blows up the high school. Again.
Because sometimes there are problems bigger than this week's end of the world, and sometimes you just have to find the extraordinary in your ordinary life.
Even if your best friend is worshipped by mountain lions.
The Iliad by Homer
I want to broaden my bookish horizons, and what better way to do that than read something in a format I've never experienced before?
One of the oldest extant works of Western literature, the Iliad is a timeless epic poem of great warriors trapped between their own heroic pride and the arbitrary, often vicious decisions of fate and the gods.
The Knife of Never Letting Go by Patrick Ness (Chaos Walking #1)
Another Ness novel, but very different. I'm very late to the game with this book, but I'm hoping it will be a good one (as I've already bought the whole series…)
Prentisstown isn't like other towns. Everyone can hear everyone else's thoughts in an overwhelming, never-ending stream of Noise. Just a month away from the birthday that will make him a man, Todd and his dog, Manchee — whose thoughts Todd can hear too, whether he wants to or not — stumble upon an area of complete silence. They find that in a town where privacy is impossible, something terrible has been hidden — a secret so awful that Todd and Manchee must run for their lives.
But how do you escape when your pursuers can hear your every thought?
---
What was your favourite book you read in December? What are you currently reading? What do you want to read in January? Tell me in the comments!
Thank you ever so much for reading, and I really hope you enjoyed!
Until next time, you can add me on Goodreads by clicking here to see what I'm reading whenever you wish!
Love, Olivia x