Hello, Everyone!
Today I'm going to count down my top 15 reads of 2015! I've read a lot this year, so this post is going to be a tough one, but I really want to talk to you guys about what I've loved this year, and give you some recommendations. 
Thus, without further ado, here are my 15 favourite reads of 2015!:
---
⋘15⋙
The One Thing by Marci Lyn Curtis
At position number 15 is The One Thing. This book is so sweet, and perfect for fans of The Fault in Our Stars. I awarded it 4.5/5 stars, and you can read my review here.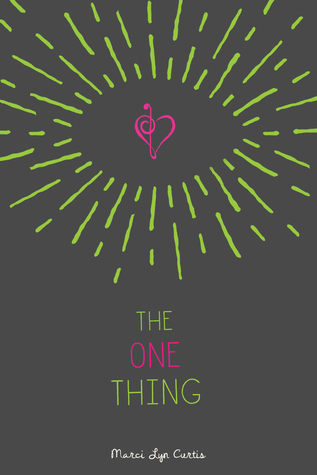 Maggie Sanders might be blind, but she won't invite anyone to her pity party. Ever since losing her sight six months ago, Maggie's rebellious streak has taken on a life of its own, culminating with an elaborate school prank. Maggie called it genius. The judge called it illegal.
Now Maggie has a probation officer. But she isn't interested in rehabilitation, not when she's still mourning the loss of her professional-soccer dreams, and furious at her so-called friends, who lost interest in her as soon as she could no longer lead the team to victory.
Then Maggie's whole world is turned upside down. Somehow, incredibly, she can see again. But only one person: Ben, a precocious ten-year-old unlike anyone she's ever met.Ben's life isn't easy, but he doesn't see limits, only possibilities. After awhile, Maggie starts to realize that losing her sight doesn't have to mean losing everything she dreamed of. Even if what she's currently dreaming of is Mason Milton, the infuriatingly attractive lead singer of Maggie's new favorite band, who just happens to be Ben's brother.
But when she learns the real reason she can see Ben, Maggie must find the courage to face a once-unimaginable future… before she loses everything she has grown to love.
⋘14⋙
Only Ever Yours by Louise O'Niell
Taking the spot of number 14 is Only Ever Yours by Louise O'Niell. This book is a real thought provoker, and I think it makes a great read if you like dystopian novels, and novels that challenge modern society. (5/5 stars)
frieda and isabel have been best friends
their whole lives.
Now, aged sixteen and in their final year at the School, they expect to be selected as companions – wives to wealthy and powerful men. The alternative – life as a concubine – is too horrible to contemplate.
But as the intensity of the final year takes hold, the pressure to remain perfect becomes almost unbearable. isabel starts to self-destruct, putting her beauty – her only asset – in peril.
And then, the boys arrive, eager to choose a bride.
frieda must fight for her future – even if it means betraying the only friend, the only love, she has ever known…
⋘13⋙
My Life Next Door by Huntley Fitzpatrick
Number 13 is a novel I read very recently and loved. It's so sweet, and perfect for fans of YA contemporary romance novels, like Anna and the French Kiss. I imagine this book would be perfect to read on the beach. I awarded it 4.5/5 stars, and you can read my review here.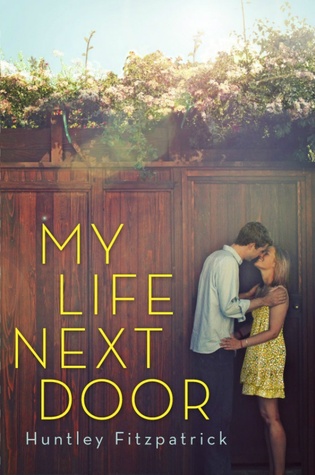 The Garretts are everything the Reeds are not. Loud, messy, affectionate. And every day from her rooftop perch, Samantha Reed wishes she was one of them . . . until one summer evening, Jase Garrett climbs up next to her and changes everything.
As the two fall fiercely for each other, stumbling through the awkwardness and awesomeness of first love, Jase's family embraces Samantha – even as she keeps him a secret from her own. Then something unthinkable happens, and the bottom drops out of Samantha's world. She's suddenly faced with an impossible decision. Which perfect family will save her? Or is it time she saved herself?
A transporting debut about family, friendship, first romance, and how to be true to one person you love without betraying another.
⋘12⋙
Eleanor & Park by Rainbow Rowell
Stealing the spot of number 12 is a book I can't believe I read this year – it feels so long ago! Eleanor & Park is another YA contemporary romance, but is set in the 1980s, which is the perfect backdrop for such a perfect novel. (4/5 stars)
Two misfits.
One extraordinary love.
Eleanor… Red hair, wrong clothes. Standing behind him until he turns his head. Lying beside him until he wakes up. Making everyone else seem drabber and flatter and never good enough…Eleanor.
Park… He knows she'll love a song before he plays it for her. He laughs at her jokes before she ever gets to the punch line. There's a place on his chest, just below his throat, that makes her want to keep promises…Park.
Set over the course of one school year, this is the story of two star-crossed sixteen-year-olds—smart enough to know that first love almost never lasts, but brave and desperate enough to try.
⋘11⋙
Since You've Been Gone by Morgan Matson
Whenever I see this book, the Kelly Clarkson song fills my head! Yet another YA contemporary novel, this is a book less about romance, and more about self discovery and friendship. I read this during the summer, which was a perfect time to, I'd say, because it really felt like this was happening somewhere. (4/5 stars)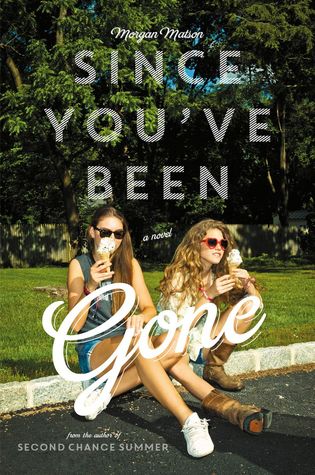 It was Sloane who yanked Emily out of her shell and made life 100% interesting. But right before what should have been the most epic summer, Sloane just…disappears. All she leaves behind is a to-do list.
On it, thirteen Sloane-inspired tasks that Emily would normally never try. But what if they could bring her best friend back?
Apple picking at night? Okay, easy enough.
Dance until dawn? Sure. Why not?
Kiss a stranger? Um…
Emily now has this unexpected summer, and the help of Frank Porter (totally unexpected), to check things off Sloane's list. Who knows what she'll find?
Go skinny-dipping? Wait…what?
⋘10⋙
Catch Me If You Can by Frank W. Abagnale & Stan Redding
I read this book back in May, and I loved it! It exists as a biography/memoir of Frank Abagnale's life as the most wanted thief in 26 countries, and all 50 states of America. It's so vivid and downright strange, you couldn't make it up, and I love that – Mr Abagnale, whilst not to be trusted with your chequebook, is a genius. (4/5 stars)
"I stole every nickel and blew it on fine threads,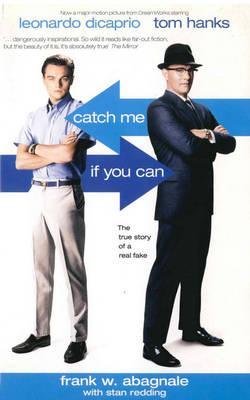 luxurious lodgings, fantastic foxes and other sensual goodies. I partied in every capital in Europe and basked on all the world's most famous beaches." 
Frank W Abagnale, alias Frank Williams, Robert Conrad, Frank Adams and Ringo Monjo, was one of the most daring con men, forgers, imposters and escape artists in history. In his brief but notorious career, Abagnale donned a pilot's uniform and co-piloted a Pan Am jet, masqueraded as a member of hospital management, practised law without a licence, passed himself off as a college sociology professor, and cashed over $2.5 million in forged checks all before he was twenty-one. Known by the police of twenty-six foreign countries and all fifty states as 'The Skywayman', Abagnale lived a sumptuous life on the run – until the law caught up with him. Now recognised as the nation's leading authority on financial foul play, Abagnale is a charming rogue whose hilarious, stranger-than-fiction international escapades and ingenious escapes – including one from an aeroplane – make CATCH ME IF YOU CAN an irresistable tale of deceit.
⋘9⋙
It's Kind of a Funny Story by Ned Vizzini
At number 9 is another book that feels like a lifetime ago. Nevertheless, I loved this book, and still do, so much so that I would have the movie on repeat if I could. It's so raw, yet simultaneously hilarious, that I can't do anything but force this book into your palms and demand you to read it. Read it! (4/5 stars)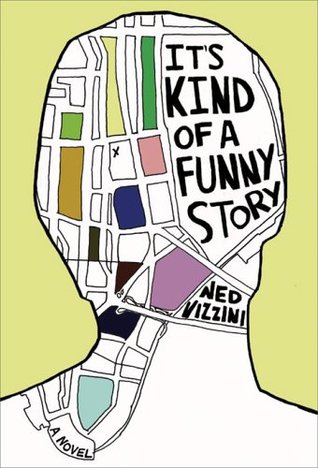 Ambitious New York City teenager Craig Gilner is determined to succeed at life – which means getting into the right high school to get into the right job. But once Craig aces his way into Manhattan's Executive Pre-Professional High School, the pressure becomes unbearable. He stops eating and sleeping until, one night, he nearly kills himself.
Craig's suicidal episode gets him checked into a mental hospital, where his new neighbors include a transsexual sex addict, a girl who has scarred her own face with scissors, and the self-elected President Armelio. There, Craig is finally able to confront the sources of his anxiety.
Ned Vizzini, who himself spent time in a psychiatric hospital, has created a remarkably moving tale about the sometimes unexpected road to happiness.
⋘8⋙
If You're Lucky by Yvonne Prinz
This book is genius, and had me hooked from the start until the very last pages. It is told from an unreliable perspective, meaning we as the reader never really know what's true or false, and I absolutely loved that! I awarded it 4.75/5 stars, and you can read my review here.
Is Georgia's mind playing tricks on her, or is the entire town walking into the arms of a killer who has everyone but her fooled?
When seventeen-year-old Georgia's brother drowns while surfing halfway around the world in Australia, she refuses to believe Lucky's death was just bad luck. Lucky was smart. He wouldn't have surfed in waters more dangerous than he could handle. Then a stranger named Fin arrives in False Bay, claiming to have been Lucky's best friend. Soon Fin is working for Lucky's father, charming Lucky's mother, dating his girlfriend. Georgia begins to wonder: did Fin murder Lucky in order to take over his whole life?  
Determined to clear the fog from her mind in order to uncover the truth about Lucky's death, Georgia secretly stops taking the medication that keeps away the voices in her head. Georgia is certain she's getting closer and closer to the truth about Fin, but as she does, her mental state becomes more and more precarious, and no one seems to trust what she's saying.
As the chilling narrative unfolds, the reader must decide whether Georgia's descent into madness is causing her to see things that don't exist–or to see a deadly truth that no one else can.
⋘7⋙
The Book Thief by Markus Zusak
Once again, how is it that I read this book this year! It seems like the beginning of 2014 at least! This book is amazing, and fresh in my memory in all of its glory and perfection. I recommend this to lovers of historical fiction, yes, but also simply everyone; this book is a must read. (5/5 stars)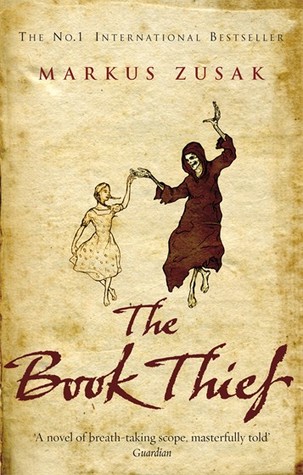 It's just a small story really, about among other things: a girl, some words, an accordionist, some fanatical Germans, a Jewish fist-fighter, and quite a lot of thievery. . . .
Set during World War II in Germany, Markus Zusak's groundbreaking new novel is the story of Liesel Meminger, a foster girl living outside of Munich. Liesel scratches out a meager existence for herself by stealing when she encounters something she can't resist–books. With the help of her accordion-playing foster father, she learns to read and shares her stolen books with her neighbors during bombing raids as well as with the Jewish man hidden in her basement before he is marched to Dachau.
This is an unforgettable story about the ability of books to feed the soul.
⋘6⋙
Harry Potter and the Philosopher's Stone, the Chamber of Secrets, the Prisoner of Azkaban, the Goblet of Fire by J.K. Rowling
At number 6 are the Harry Potter novels I have managed to read so far. I know how late to the game I was in reading these novels, but what I didn't know it what I was really missing out on. Never did I believe these books would be as great as they have turned out to be, and I love them! (5/5 stars for all) You can read my reviews here, here, and here.
Harry Potter thinks he is an ordinary boy.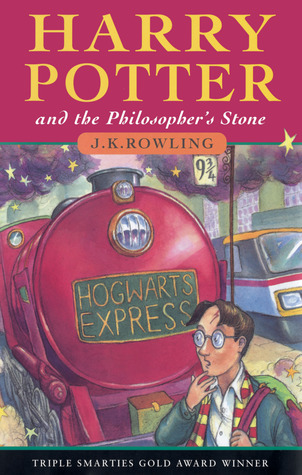 He lives with his Uncle Vernon, Aunt Petunia and cousin Dudley, who are mean to him and make him sleep in a cupboard under the stairs. (Dudley, however, has two bedrooms, one to sleep in and one for all his toys and games.)
Then Harry starts receiving mysterious letters and his life is changed forever. He is whisked away by a beetle-eyed giant of a man and enrolled at Hogwarts School of Witchcraft and Wizardry. The reason: Harry Potter is a wizard!
⋘5⋙
Tales from the Shadowhunter Academy by Cassandra Clare
This series was perfect! Each novella brought something unique, and chronicled a portion of my favourite character's life – Simon Lewis during his enrolment at The Shadowhunter Academy. I won't go into too much detail, but fans of The Mortal Instruments should definitely read this! (5/5 stars)
⋘4⋙
Nocte by Courtney Cole
I read this book rather recently, too, and was raving about it for weeks! This book is the first in a series, and deals with themes like mental health, alongside a swooping, daring romance. I awarded it 5/5 stars, and you can read my review here.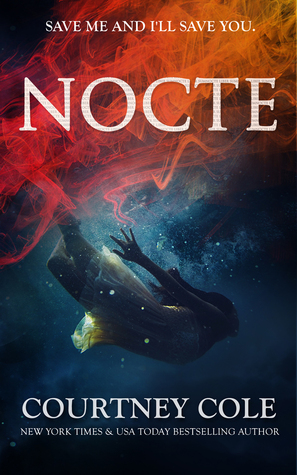 My name is Calla Price. I'm eighteen years old, and I'm one half of a whole.
My other half—my twin brother, my Finn—is crazy. I love him. More than life, more than anything. And even though I'm terrified he'll suck me down with him, no one can save him but me.
I'm doing all I can to stay afloat in a sea of insanity, but I'm drowning more and more each day. So I reach out for a lifeline. Dare DuBray. He's my savior and my anti-Christ. His arms are where I feel safe, where I'm afraid, where I belong, where I'm lost. He will heal me, break me, love me and hate me. He has the power to destroy me. Maybe that's ok. Because I can't seem to save Finn and love Dare without everyone getting hurt.
Why? Because of a secret. A secret I'm so busy trying to figure out, that I never see it coming. You won't either.
⋘3⋙
The Kite Runner by Khaled Hosseini
I read this very recently, but knew as soon as I'd finished that it would be in my top 5 of the year! This book is simply amazing, and – like The Book Thief – I recommend it to everyone. I awarded it 5/5 stars, and you can read my review here.
Amir is the son of a wealthy Kabul merchant,
a member of the ruling caste of Pashtuns. Hassan, his servant and constant companion, is a Hazara, a despised and impoverished caste. Their uncommon bond is torn by Amir's choice to abandon his friend amidst the increasing ethnic, religious, and political tensions of the dying years of the Afghan monarchy, wrenching them far apart. But so strong is the bond between the two boys that Amir journeys back to a distant world, to try to right past wrongs against the only true friend he ever had.
The unforgettable, heartbreaking story of the unlikely friendship between a wealthy boy and the son of his father's servant, The Kite Runner is a beautifully crafted novel set in a country that is in the process of being destroyed. It is about the power of reading, the price of betrayal, and the possibility of redemption; and an exploration of the power of fathers over sons—their love, their sacrifices, their lies.
A sweeping story of family, love, and friendship told against the devastating backdrop of the history of Afghanistan over the last thirty years, The Kite Runner is an unusual and powerful novel that has become a beloved, one-of-a-kind classic.
⋘2⋙
A Work in Progress by Connor Franta
Just missing the top spot is Connor Franta's memoir, A Work in Progress. This memoir is a beautiful insight into the behind-the-scenes life of renowned YouTube star, Connor Franta, and his journey through young-adulthood. I loved this book because it was written so sweetly, and had the perfect pace for my taste. (5/5 stars)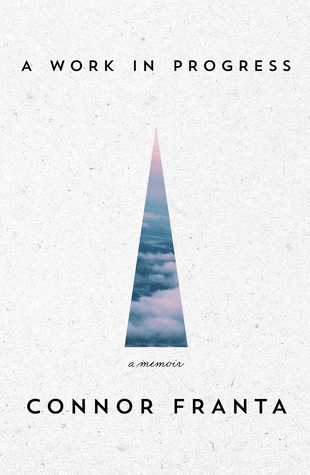 In this intimate memoir of life beyond the camera, Connor Franta shares the lessons he has learned on his journey from small-town boy to Internet sensation so far.
Here, Connor offers a look at his Midwestern upbringing as one of four children in the home and one of five in the classroom; his struggles with identity, body image, and sexuality in his teen years; and his decision to finally pursue his creative and artistic passions in his early twenties, setting up his thrilling career as a YouTube personality, philanthropist, entrepreneur, and tastemaker.
Exploring his past with insight and humor, his present with humility, and his future with hope, Connor reveals his private struggles while providing heartfelt words of wisdom for young adults. His words will resonate with anyone coming of age in the digital era, but at the core is a timeless message for people of all ages: don't be afraid to be yourself and to go after what you truly want.
⋘1⋙
The Infernal Devices by Cassandra Clare
Nabbing the top spot, I have chosen a series (that counts!) that I completely fell in love with from the first page. The Infernal Devices is the prequel to Cassandra Clare's original series, The Mortal Insturments, existing in the same world with equally as loveable characters. This series is utter perfection in my eyes, and is a brilliant combination of fantasy, wit, and romance, with the backdrop of Victorian London. (5/5 stars, of course!)
In a time when Shadowhunters are barely winning the fight against the forces of darkness, one battle will change the course of history forever. Welcome to the Infernal Devices trilogy, a stunning and dangerous prequel to the New York Timesbestselling Mortal Instruments series.
The year is 1878. Tessa Gray descends into London's dark supernatural underworld in search of her missing brother. She soon discovers that her only allies are the demon-slaying Shadowhunters—including Will and Jem, the mysterious boys she is attracted to. Soon they find themselves up against the Pandemonium Club, a secret organization of vampires, demons, warlocks, and humans. Equipped with a magical army of unstoppable clockwork creatures, the Club is out to rule the British Empire, and only Tessa and her allies can stop them…
---
And that's everything – I really hope you enjoyed!
Tell me in the comments what your top book of 2015 is!
Until next time, and to keep up with my reading as it happens, find me on Goodreads, Twitter, and Tumblr.
Olivia x