Hello, everyone!
We can officially say it's almost Christmas, because – let's be real – 4 sleeps really isn't long. I'm clearly super excited for Christmas to arrive, and I'm very much a festive little creature recently, so I've decided to post Christmas-related book tags every day from now until Christmas Eve.
Yes, that's only 4 posts, but come on!
I've been doing something very similar to this over on my other blog (VestisLiv), but talking more about what I associate with Christmas in general as a part of the 12 Days of Christmas Blogging event. If you'd like to check out those posts, click here, or just Google 'vestisliv christmas' and it should come up.
But, before you do that, let's get on with this tag!
For this tag, I was nominated by Poulami @ Daydreaming Books, so make sure you check out her post before you read mine!
---
⋘1⋙
Name a book you'd like to see under your Christmas tree.
This edition of Pride and Prejudice by Jane Austen, and, well, the rest of this collection wouldn't hurt, would it? I think these covers are stunning, and I really want some classics on my shelf, aside from Narnia…
⋘2⋙
Name a book you will be reading through the Christmas season.
I am currently reading My True Love Gave to Me by Stephanie Perkins and many more, and I'm loving it so far! This is a re-read from last Christmas, and it's great to remember my first time reading it, and seeing how my impressions have changed.
⋘3⋙
What is your favourite Christmas movie?
Elf, which is probably the best Christmas film in existence. I did recently watch Arthur Christmas the other day, and I'm certain that will be a strong contender for this title in the future.
⋘4⋙
Do you like snow?
Fresh snow? Love it! The crunching sound beneath your boots is so satisfying!
Day(s) old snow? Not so much… Slush is the epitome of a Christmas nightmare.
⋘5⋙
Name a character you would like to spend Christmas day with.
Sansa Stark – I feel like she could use a break after Season 5…
⋘6⋙
To give or to receive?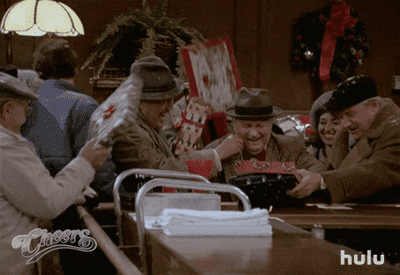 Now, of course, receiving is lovely. It's great when you're given something great, because you then become secure in the knowledge that the giver understands you. That's a special thing.
But to give is beyond a special thing. To give is to watch someone's face light up, to customise the wrapping to suit the present, to please someone, and give a little nod to them saying that 'yes, I understand you'. To give is, in extreme cases, to change a life.
⋘7⋙
Fondest Christmas memory?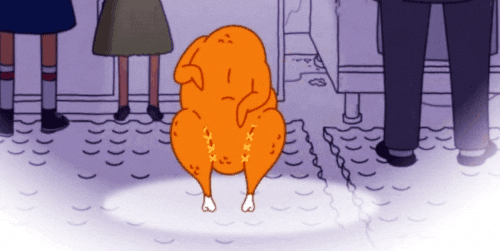 Please refer to this here post to receive my  fondest weirdest Christmas memory. (It's to do with turkey feet, and if that doesn't interest you, I don't know what will.)
⋘8⋙
Can you say "Christmas tree" ten times fast in a row (while pronouncing them correctly)?

Damn right I could!
---
And that's all the questions! I won't be tagging anyone, because I just want to encourage everyone who enjoyed this post to join in. Come on, it's Christmas! Spread the cheer!
Until next time, and to keep up with my reading as it happens, find me on Goodreads, Twitter, and Tumblr.
I look forward to reading your answers to this tag – make sure you tell me if you do complete these questions, so I can check them out! Or, just post your answers in the comments!
I'll see you very soon with another Christmassy blog post!
Olivia x