Hello, everyone!
Who's excited for Christmas? I know I am…only 6 more sleeps! And now I'm away from school for Christmas break, I can really get into the Christmas spirit.
I saw this tag a while ago on Sasha's (ABookUtopia) YouTube channel, and thought it looked really fun, so here I am with the All I Want for Christmas Book Tag. You can watch Sasha's video here.
Books combined with Christmas – what could be better?
---
⋘1⋙
Which fictional character do you want Santa to leave under your Christmas tree?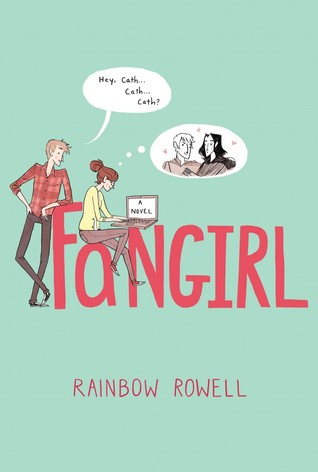 Levi from Fangirl by Rainbow Rowell – he's such a sweetheart, and I feel as though he's very easy-breezy, and I would get along with him well.
⋘2⋙
Which character do you want to kiss under the mistletoe?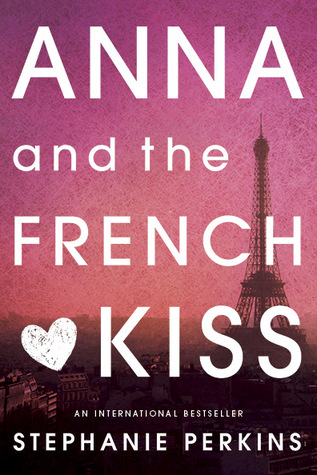 And yet another post wherein I swoon over Étienne St. Clair from Anna and the French Kiss. For me, this is a given – Étienne is my one true (fictional) love.
⋘3⋙
You write your Christmas list for Santa – what are the top 5 books on it?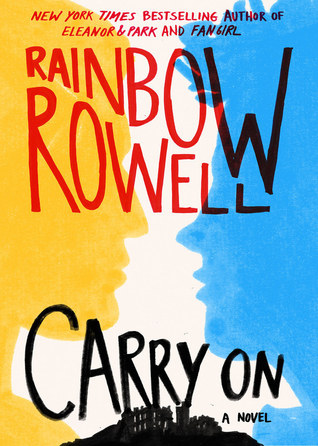 Carry On by Rainbow Rowell. I mean, who doesn't want to read this book at the moment! It's everywhere!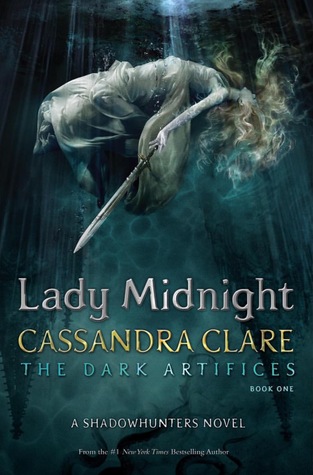 Lady Midnight by Cassandra Clare. Yes, I know, this book isn't released until March, but how about a pre-order? Joking! How beautiful is this cover though?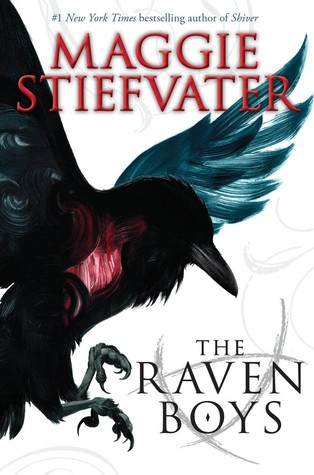 The Raven Boys by Maggie Stiefvater. (What a great name!) I feel like I'm a little out of the loop having not read this book. The premise really intrigues me, and I thoroughly hope to get around to it in 2016.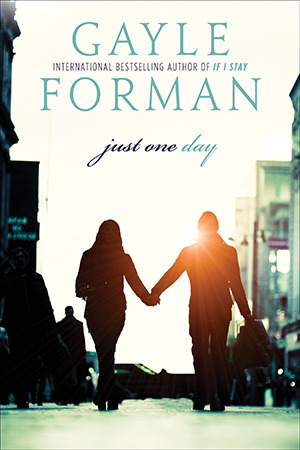 Just One Day by Gayle Forman. Recently, I'm very excited by contemporary romance novels. This, along with the brilliance I remember of Gayle Forman's writing, really makes this novel stand out for me. A definite 2016  read for me!
This edition of Pride and Prejudice by Jane Austen, along with the other books in the Vintage Classics Austen collection. I think these specific covers for these classic novels are so beautiful, and I feel as though these books would make a great addition to my shelf.
⋘4⋙
It's Secret Santa at Hogwarts, what do you most want to receive?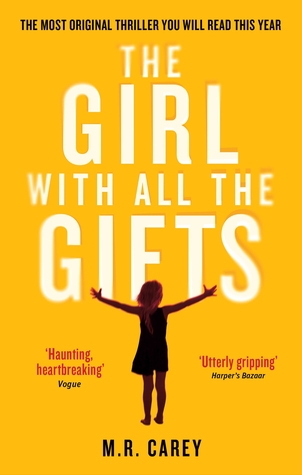 Instead of what I most want to receive, I'm going with what I did receive via Secret Santa this year with my friends. That's right, my Secret Santa bought me a paperback copy of The Girl With All The Gifts by M.R. Carey, as well as a metal bookmark inscribed with '50 Books to Read Before you Die'. What an amazing gift, and – frankly – this would have been my answer to this question had this Secret Santa not occurred. This book seems very intriguing, and I've heard so much praise about it in the book world, that made me really want to purchase it, and now I don't have to!
As you can see on the left, the bookmark in engraved with a long list of books one should read before they pass – what a great idea! I hope to be making my way down this list throughout the next few years.
⋘5⋙
You get to the spend the day with the characters and movie-adaptation actors from one fandom…which do you pick?
Shadowhunters is the TV adaptation of Cassandra Clare's The Mortal Instruments series that is coming to Freeform very soon (Jan. 12th). Of course, I adore the characters from this book series, so it would be great to spend time with them, but I'm also immensely pleased with the casting for this show, as all of the actors seem lovely, and really want to please the fandom. The approach to recreating the books is said to have a twist from the original storyline, which I'm really excited to see when January comes around.
⋘6⋙
Which fictional animal would you like to replace Rudolph and be able to meet on your roof?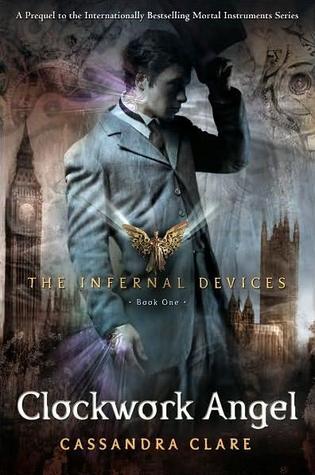 To meet Church would be a dream. (He is the institute cat in both The Infernal Devices, and The Mortal Instruments.)
⋘7⋙
You invite 10 fictional characters to your New Years Eve party, who do you pick?
Cath from Fangirl by Rainbow Rowell. I think we'd get on really well.
Étienne St. Clair from Anna and the French Kiss by Stephanie Perkins. Just because he's my entire soul.
Anna Oliphant from Anna and the French Kiss by Stephanie Perkins. We could talk about blogging, provided I haven't stolen her boyfriend by then…
Simon Lewis from The Mortal Instuments series by Cassandra Clare. He would get everyone laughing from the very start.
Magnus Bane from the Shadowhunter books by Cassandra Clare. He'd bring the glitter and the party vibe.
Patrick from The Perks of Being a Wallflower by Stephen Chbosky. He's be the life of the party.
Sutter Keely from The Spectacular Now by Tim Tharp. He'd be the second-in-command life of the party.
 Peeta Mellark from The Hunger Games by Suzanne Collins. He'd bring the baked goods. Come on, you can't have a party without baked goods.
Jon Snow from A Game of Thrones by George R.R. Martin. Just because of this video.
Cedric Diggory from Harry Potter and the Goblet of Fire by J.K. Rowling. You know, pre-maze.
⋘8⋙
Which character would make a good Santa? (Doesn't have to be appearance, personality counts too.)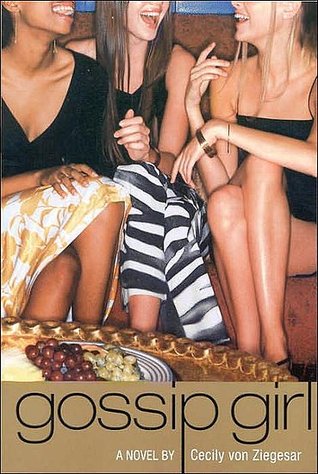 Blair Waldorf from Cecily von Ziegesar's Gossip Girl. Imagine the amazing gifts she'd give!
---
And that's everything! I won't be tagging anyone – because I wasn't tagged – but I do encourage everyone who wants to to complete this tag! It's super fun, and very very festive!
Until next time, and to keep up with my reading as it happens, find me on Goodreads, Twitter, and Tumblr.
I look forward to reading your answers to this tag – make sure you tell me if you do complete these questions, so I can check them out! Or, just post your answers in the comments!
Olivia x