⋘November Wrap-Up⋙
This month I managed to read 8 books, bringing my yearly total up to 93, meaning I only have to read 7 books during December to reach a total of 100 for 2015! I'm so motivated to reach this goal, and am already really proud of myself for making it this far.
Now, to stop me getting ahead of myself, here are the 8 books I finished in November:
---
The Midnight Heir (The Bane Chronicals #4) by Cassandra Clare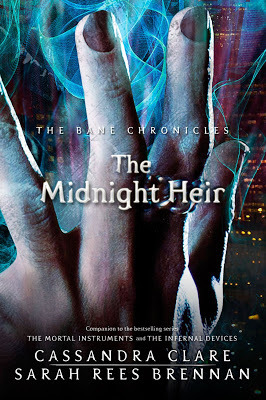 The 4th addition to Cassandra Clare's collection of short stories, The Bane Chronicles, The Midnight Heir takes us back to Victorian England, and to Magnus. Once again, he has been called upon for business concerning Shadowhunters, but, this time, in a darker form…
I found this instalment really interesting, and thoroughly enjoyed revisiting Magnus, in the end awarding it 4/5 stars.
---
Confusions by Alan Ayckbourn
A collection of 5 playlets, Confusions is Alan
Ayckbourn's commentary on 1970s England. All 5 plays interlink in one way or another -keeping the audience intrigued – as well as being laugh-out-loud hilarious both on the stage, and written down.
I read this play for school, for my GCSE Drama class. I enjoyed it much more that I'd anticipated prior to beginning it. Also, because it was read for Drama, I was enabled a broader understanding of the characters by exploring them in many different ways in lesson. 3/5 stars.
---
The Murder Complex by Lindsay Cummings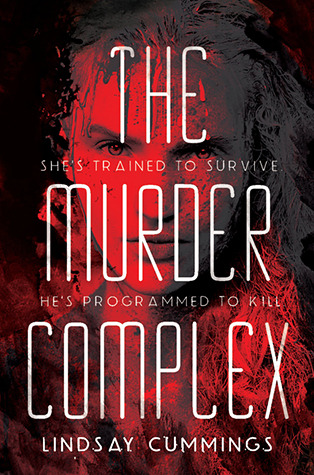 Depicting a dystopian society, wherein the murder rate is higher than the birthrate, The Murder Complex tells the story of Meadow, a girl trained to survive, and her meeting Zephyr James, a boy designed to kill.
At the time, I really enjoyed The Murder Complex. Looking back, however, it wasn't so great. I did enjoy it, though, and did award it 4/5 stars. I would, however, note that I don't really have any inclination to reading the sequel…I probably will at some point, but not right now, and not in December, either. Click here to read my full review.
---
The Rise of the Hotel Dumort (The Bane Chronicals #5) by Cassandra Clare
Whisking the reader to 1920s Manhattan this time, The Rise of the Hotel Dumort portrays another of Magnus Bane's many stories.
I favour this instalment over plenty of the others, for it is this novella that portrays the true Magnus, a.k.a. Magnus the warlock sin Shadowhunter interference. It was great to see Magnus in his element, living in lavish luxury in Manhattan, and how he managed to earn an income. 4/5 stars.
---
The Shunned House by H.P. Lovecraft
A horror-story phenomenon, H.P. Lovecraft is renowned for his craft and work in the gore, and shiver-inducing side of literature. In this edition, Lovecraft tells the story of a revolting horror in the basement of a house in New England.
The writing in this short story was beautiful – almost poetic – really managing to bring to life an otherwise boring and told-a-million-times-before story. I didn't love this short story, but it was OK. I do appreciate the writing, though. 3/5 stars.
---
Nocte by Courtney Cole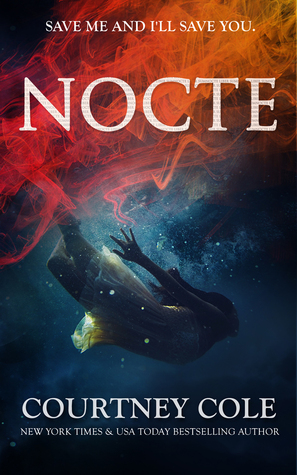 Portraying Calla – a twin, 1 half of a whole – Nocte is a story of love, loss, and ultimately, the body's natural instinct to protect itself.
Despite having a rocky and slow beginning, I adored this book. Cole's writing is stunning throughout, and all characters are beautifully introduced and developed. At times it was scary, and at other it was heart-warming, but it was consistently engaging throughout. And there's a mega plot twist I'm still not over, 2 weeks later…Love it! 5/5 stars. Click here to read my full review.
---
Verum (Nocte #2) by Courtney Cole
The second book in The Nocte Trilogy, Verum takes us back to Calla, and her struggle to deal with the events in Nocte.
As great as this book was, it just didn't quite match book 1, for me. But, which sequel ever beats the first? (OK…there are a few but…let me make my point.) So it wasn't as great as Nocte, but it was still great, and dealt with a different set of issues. I was captivated throughout, and – again – the writing was stunning. I am yet to move onto book 3, but I am really excited to… 4/5 stars.
---
A Game of Thrones by George R.R. Martin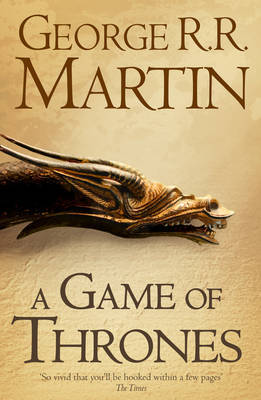 The first instalment to George R.R. Martin's epic fantasy book series, A Song of Ice and Fire, A Game of Thrones takes us to Westeros, and Eddard Stark, who has just been given the job of Hand of the King. He resents it, but he must, thus beginning the battle for the Iron Throne.
3 months after beginning this book, I finally finished it at the end of November. It was great, but I didn't love it. 3/5 stars. Click here to read my full review.
---
⋘Currently Reading⋙
Harry Potter and the Goblet of Fire (HP #4) by J.K. Rowling
I started this book in the latter days of November, and am really enjoying it so far.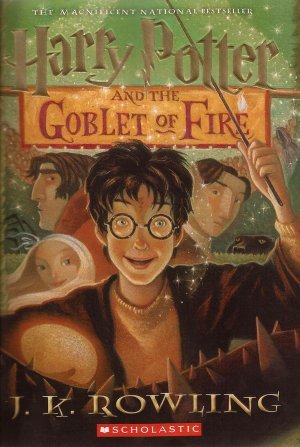 The summer holidays are dragging on and Harry Potter can't wait for the start of the school year. It is his fourth year at Hogwarts School of Witchcraft and Wizardry and there are spells to be learnt and (unluckily) Potions and Divination lessons to be attended. But Harry can't know that the atmosphere is darkening around him, and his worst enemy is preparing a fate that it seems will be inescapable.
With characteristic wit, fast-paced humour and marvellous emotional depth, J.K. Rowling has proved herself yet again to be a master story-teller.
---
⋘December TBR⋙
Here are a few books I plan to read during the month of December.
Lux (Nocte #3) by Courtney Cole
The final book in the Nocte Trilogy, I really hope to read Lux during December. The synopsis is so intriguing, and I really want to find out what happens to conclude this series.
LET THERE BE LIGHT.
My name is Calla Price and I'm broken.
My pieces are all around me, floating on the wind, even as I desperately try to grasp them.
Who is dead? Alive? Insane?
What is the truth?
I don't know.
I do know this: The darkness is strangling me. With every breath, I choke on another lie.
My mind has protected me, but that shield will soon be lowered.
All will be revealed.
Every answer to every question.
It's all been leading to this.
Don't be afraid.
Be terrified.
---
The Kite Runner by Khaled Hosseini
As I mentioned here, I recently picked this book up for 50 pence in a charity shop – awesome! I haven't had time to get around to reading it as of yet, but I hope to in December.
Amir is the son of a wealthy Kabul merchant, a member of the ruling caste of Pashtuns. Hassan, his servant and constant companion, is a Hazara, a despised and impoverished caste. Their uncommon bond is torn by Amir's choice to abandon his friend amidst the increasing ethnic, religious, and political tensions of the dying years of the Afghan monarchy, wrenching them far apart. But so strong is the bond between the two boys that Amir journeys back to a distant world, to try to right past wrongs against the only true friend he ever had.
The unforgettable, heartbreaking story of the unlikely friendship between a wealthy boy and the son of his father's servant, The Kite Runner is a beautifully crafted novel set in a country that is in the process of being destroyed. It is about the power of reading, the price of betrayal, and the possibility of redemption; and an exploration of the power of fathers over sons—their love, their sacrifices, their lies.
A sweeping story of family, love, and friendship told against the devastating backdrop of the history of Afghanistan over the last thirty years, The Kite Runner is an unusual and powerful novel that has become a beloved, one-of-a-kind classic.
---
Tallie and the Total Eclipse (Love and Star Stuff #2) by Anya Monroe
I loved Maggie and the Mercury Retrograde (review here), and its sequel is to be released during December, so I'll definitely be reading it!
Now that I've landed the guy of my dreams, things have gotten complicated.
Life would be easy if Orion and I lived in a love bubble where we worked on our comic book 24/7. But nothing is that simple.
Especially when my parents full-on helicopter me, my boyfriend won't kiss me…for reasons, and my cousin – a quintessential bad girl – is moving in and totally eclipsing my life.
The only thing I know is that those leather-clad, butt-kicking girls in comics always get what they want.
I'm sick of being the good girl everyone expects me to be.
So I'm trying something new. Wish me luck.
---
What was your favourite book you read in November? What are you currently reading? What do you want to read in December? Tell me in the comments!
Thank you ever so much for reading, and I really hope you enjoyed!
Until next time, you can add me on Goodreads by clicking here to see what I'm reading whenever you wish!