Rating: 5/5 stars
Number of Pages: 277
Suitable for Fans of: Looking For Alaska, Shatter Me
Synopsis: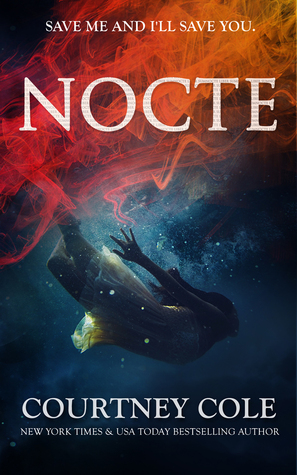 My name is Calla Price. I'm eighteen years old, and I'm one half of a whole. My other half—my twin brother, my Finn—is crazy. I love him. More than life, more than anything. And even though I'm terrified he'll suck me down with him, no one can save him but me. I'm doing all I can to stay afloat in a sea of insanity, but I'm drowning more and more each day. So I reach out for a lifeline. Dare DuBray. He's my savior and my anti-Christ. His arms are where I feel safe, where I'm afraid, where I belong, where I'm lost. He will heal me, break me, love me and hate me. He has the power to destroy me. Maybe that's ok. Because I can't seem to save Finn and love Dare without everyone getting hurt. Why? Because of a secret. A secret I'm so busy trying to figure out, that I never see it coming. You won't either.
Review:
Serva me, servabo te.

Save me and I will save you.
The first thing I'll tell you about this novel comes from a past version of me. This is what I sent to my friend at 11pm last night.
Yep, that good.
This book has given me more feeling than any I've read in a long time. I loved everything about it! The writing, the plot, the plot twist. Amazing.
Portraying the story of Calla – who calls herself "one half of a whole" due to being a twin – Nocte is a fast-past, engaging story about love, loss, and the ultimate lengths our subconscious will go to to save us.
The first thing I noticed about this novel is the beautiful writing. Each moment is written uniquely in stunning detail, submersing you into this world after the first paragraph. I was hooked after the first page, and couldn't stop reading after that, simply because of how captivating the writing was.
Personally, I love creative writing like Courtney Cole's, because it helps to paint such a vivid picture in my mind, much more so than simplistic descriptions can. Furthermore, Cole was consistent with the beauty of her writing, not simply interjecting special moments where she saw it fit, but constantly writing in this style. This really interested me, and ensured I wanted to keep reading, explaining as to why I couldn't put this book down!
As well as this, the plot for Nocte is very original (from what I've experienced, anyway). Frankly, I've never seen anything like it! I highly recommend you listen to the synopsis – "A secret I'm so busy trying to figure out, that I never see it coming. You won't either." – because I really didn't, and I'm usually good at predicting endings! Cole was extremely clever when crafting this novel, for – once I knew the secret – everything feel into place, and a previously confusing book was brought into a beaming light of clarity. Looking back, I can shuffle the pieces back together, yes, but I'm definitely not surprised I didn't predict it.
Another great thing about this book is the fact that it addresses mental illness. I find it very difficult to find books that discuss this theme well, but Cole definitely succeeded with Nocte.
In terms of characters, I found Calla very likeable. Reading from her perspective was really interesting – because not everything made sense – but also really nice, because I felt like I could relate to her a lot. Her development was also really great.
Dare was a little cliché, but he suited the story perfectly. He is so good to Calla, and it's great to read about a relationship wherein the guy wants to take it slow, not the girl.
Finn was probably the best character, in my opinion, in terms of development, and general character building. At first, I found him quite loveable, and felt for him with his mental health status. However, this soon progressed into chilling moments from Finn, and he – by the latter half – really began to scare me.
This book is told primarily from the perspective of Calla, with a few interjections from Finn every few chapters. Finn's chapters were always really short, but so captivating at the same time, for they were coming from an unreliable mind. Cole did really well to portray this, because it felt extremely real to me, and made me feel so many different emotions.
Overall, this book is beguilingly dark and a real page turner, captivating me from page one, and not even releasing me at the last page. (I'm starting book 2 tonight!)
I highly recommend this book to everyone looking for a unique page-turner that is deliciously dark and thrilling. 5/5 stars.
---
For more from me, and to keep up with my reading as it happens, find me on Goodreads, Twitter, and Tumblr.
Thanks for reading!