⋘October Wrap-Up⋙
Can you believe October is over already? I can't! It's so crazy how fast this year is going, it'll be 2016 before we know it! But for now, it's Halloween, and I've managed to read 9 books through the month of October. Granted, 4 of said 9 books were less than 100 pages, but still. Here they are:
Maggie and the Mercury Retrograde by Anya Monroe
I began this month reading a book I'd been sent in exchange for an honest review. A YA coming-of-age novel, Maggie and the Mercury Retrograde follows protagonist Maggie as she stumbles through the sudden announcement of her mother's impending marriage combined with the threatening Mercury Retrograde looming over her.
I loved this book. It was very upbeat and happy, and insanely funny at the same time. I ended up awarding it 4/5 stars, and you can read my review here.
What Really Happened in Peru by Cassandra Clare
The first book in Cassandra Clare's
 The Bane Chronicles, What Really Happened in Peru tells the story of just that; Magnus has forever been hinting that he can no longer visit the South American country, but why is that?
The next book I read this month is one I should have long ago. This short story was extremely funny, and it's great to finally know why Magnus is unable to visit Peru. I awarded it 4/5 stars.
Harry Potter and the Prisoner of Azkaban by J.K. Rowling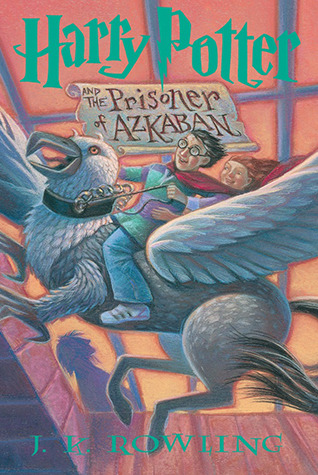 The 3rd book in the world-famous series, Harry Potter and the Prisoner of Azkaban tells the story of Harry's 3rd year at Hogwarts, and the highs and lows it brings.
As always, I thoroughly enjoyed this installment to the HP series. It was really great to see some common adolescent issues addressed – like feeling left out, for example – that it was easy to relate to. I awarded this book 5/5 stars, and you can read my review here.
The Runaway Queen by Cassandra Clare
The 2nd instalment to The Bane Chronicles, The Runaway Queen takes us to pre-revolution France, where Magnus Bane is enlisted to help save the royal family. But of course, trouble ensues…
For this next book, I went back to the Bane Chronicles series. I have decided to read an instalment to this series as every other book I read. I did enjoy this short story, but not as much as its former. Thus, I awarded it 3/5 stars.
Anna and the French Kiss by Stephanie Perkins
Chronicling Anna Oliphant's senior year of high school in Paris, Anna and the French Kiss tells a story of love, grief, and more-than-friendship. This book is as heart warming as it is hilarious, and I recommend it to everyone, no matter what age or gender. Maybe.
I barely go a post without mentioning this book. It is one of my favourites, and so nice to go back to if I'm in need of a cheer-up. Of course, I had to rate this book 5/5 stars!
The Virgin Suicides by Jeffrey Eugenides
Dubbed as a YA contemporary novel, but striking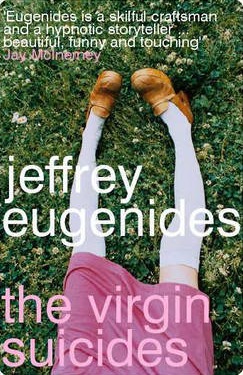 me more as a mystery novel, The Virgin Suicides is Jeffrey Eugenides' narration over the lives of 5 sisters who – for an unbeknownst reason – all commit suicide.
Jumping from Anna straight into this was quite an adaptation on my part. The writing styles and subject matter are so different, and so it took me a little while to get into this book. Nevertheless, I enjoyed it, and actually found it much more interesting that I'd apprehended. I awarded it 4/5 stars, and you can read my review by clicking here.
Born to Endless Night by Cassandra Clare
The 9th book in the Tales From The Shadowhunter Academy series, Born To Endless Night drove the Shadowhunter fandom wild. A baby? Magnus and Alec…have a baby?
This book was so hilarious and heart-warming, and I adored everything about it. My only problem would be that I want even more!
Vampires, Scones, and Edmund Herondale by Cassandra Clare
The 3rd instalment to The Bane Chronicles, Vampires, Scones, and Edmund Herondale portrays a Victorian era Shadowhunter world, pre-accords. And Magnus is about to meet someone very important…
So, this is my favourite book in the series. It was so great to meet Edmund, due to the impact his decision has on his children in the Infernal Devices series. It was so interesting, and so hilarious to see his similarities to Will. Thus, I awarded this short story 5/5 stars.
Butter by Erin Lange
Telling the story of a severely obese boy in his penultimate year of high school, Butter addresses weight issues, bullying, the cyberspace, and many other common issues in YA society.
I've owned this book for a while, and had it on my TBR for even longer, and I was glad to finally get around to reading it. I enjoyed this book, but not as much as I'd hoped. There were a few little annoyances for me, which I'll explain more in my upcoming review of this book (follow me to make sure you don't miss it!). In the end, I awarded it 3/5 stars.
---
⋘November TBR⋙
Here are a few books I plan to read during the month of November:
The Murder Complex by Lindsay Cummings
I've wanted to read this book since Sasha @ A Book Utopia mentioned it on her YouTube channel. I was planning on reading it for Halloween but…that's today. I will start it tonight though!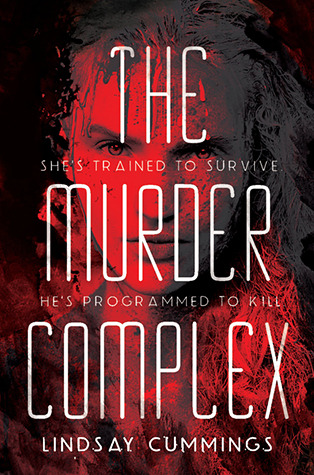 An action-packed, blood-soaked, futuristic debut thriller set in a world where the murder rate is higher than the birthrate. For fans of Moira Young's Dust Lands series, La Femme Nikita, and the movie Hanna.
Meadow Woodson, a fifteen-year-old girl who has been trained by her father to fight, to kill, and to survive in any situation, lives with her family on a houseboat in Florida. The state is controlled by The Murder Complex, an organization that tracks the population with precision.
The plot starts to thicken when Meadow meets Zephyr James, who is—although he doesn't know it—one of the MC's programmed assassins. Is their meeting a coincidence? Destiny? Or part of a terrifying strategy? And will Zephyr keep Meadow from discovering the haunting truth about her family?
Action-packed, blood-soaked, and chilling, this is a dark and compelling debut novel by Lindsay Cummings.
Harry Potter and the Goblet of Fire by J.K. Rowling
Sticking to my one HP book a month ruling, I plan to get around to my 4th book in the series. This is my favourite movie of the books, so let's see if it becomes my favourite book, too!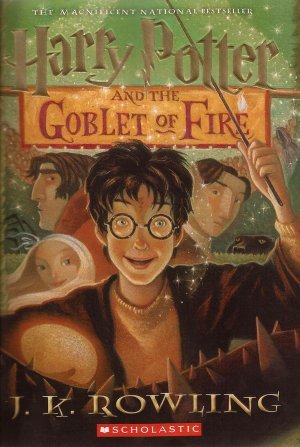 The summer holidays are dragging on and Harry Potter can't wait for the start of the school year. It is his fourth year at Hogwarts School of Witchcraft and Wizardry and there are spells to be learnt and (unluckily) Potions and Divination lessons to be attended. But Harry can't know that the atmosphere is darkening around him, and his worst enemy is preparing a fate that it seems will be inescapable …With characteristic wit, fast-paced humour and marvellous emotional depth, J.K. Rowling has proved herself yet again to be a master story-teller.
The Midnight Heir (The Bane Chronicles #4) by Cassandra Clare
Another trope of mine I plan to stick to is reading The Bane Chronicles after every few books. I'm really enjoying this series so far, and I have a feeling it will get even better.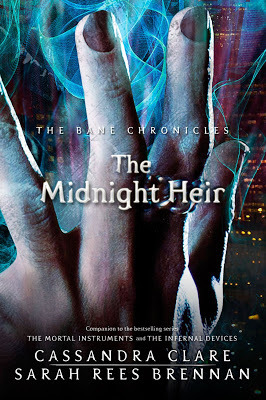 In Edwardian London, Magnus Bane discovers old friends and new enemies—including the son of his former comrade Will Herondale. One of ten adventures in The Bane Chronicles.
Magnus thought he would never return to London, but he is lured by a handsome offer from Tatiana Blackthorn, whose plans—involving her beautiful young ward—are far more sinister than Magnus even suspects. In London at the turn of the century, Magnus finds old friends, and meets a very surprising young man . . . the sixteen-year-old James Herondale.
The Kite Runner by Khaled Hosseini
I've wanted to read this book for a while, and ever since I picked it up at a charity shop (Charity Shop Book Haul), I've been eager to finally read it. Hopefully November will be the month!
Amir is the son of a wealthy Kabul merchant, a
member of the ruling caste of Pashtuns. Hassan, his servant and constant companion, is a Hazara, a despised and impoverished caste. Their uncommon bond is torn by Amir's choice to abandon his friend amidst the increasing ethnic, religious, and political tensions of the dying years of the Afghan monarchy, wrenching them far apart. But so strong is the bond between the two boys that Amir journeys back to a distant world, to try to right past wrongs against the only true friend he ever had.
The unforgettable, heartbreaking story of the unlikely friendship between a wealthy boy and the son of his father's servant, The Kite Runner is a beautifully crafted novel set in a country that is in the process of being destroyed. It is about the power of reading, the price of betrayal, and the possibility of redemption; and an exploration of the power of fathers over sons—their love, their sacrifices, their lies.
---
What was your favourite book you read in October? What are you currently reading? What do you want to read in November? Tell me in the comments!
Thank you ever so much for reading, and I really hope you enjoyed!
Until next time, you can add me on Goodreads by clicking here to see what I'm reading whenever you wish!