I would like to address a big thank you to Marje @ Kyrosmagica for tagging me in The Book Courtship Tag. I love her blog, and you should definitely check her out by clicking here.
---
⋘Phase 1 – Initial Attraction⋙
Name a book you bought because of the cover.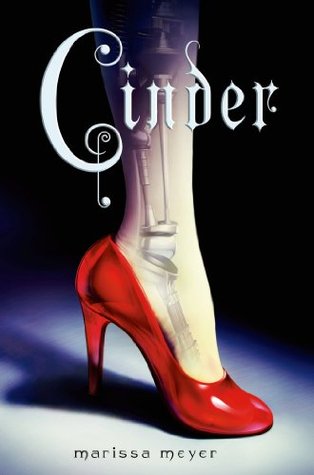 I tend not to do this, and judge books on their synopsis instead. However, when I first saw Cinder by Marissa Meyer, I was caught in how interesting the cover is. Firstly, it has a shoe on the cover, and I love shoes, but then when you look closer, the mechanisms in the foot become clearer. So enticing! (You can read my review of this book here.)
⋘Phase 2 – First Impressions⋙
Name a book you got because of the summary.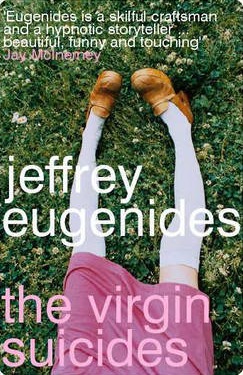 (Surely this could be any book?) For this I chose a book I recently finished. The synopsis for The Virgin Suicides by Jeffrey Eugenides gives away very little, and instantly made me want to know more. Unfortunately, the book wasn't as good as I'd hoped, but it was still a great read. (You can read my review of this book here.)
⋘Phase 3 – Sweet Talk⋙
Name a book with great writing.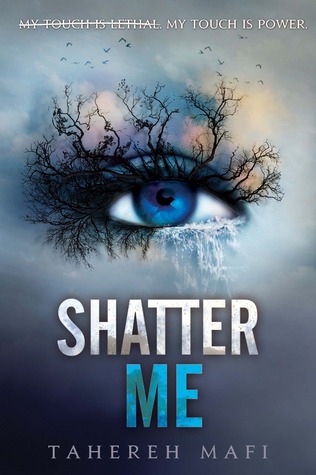 Tahereh Mafi's writing in Shatter Me (and the entire series, to be frank) is beautiful. It's so rhythmic and figurative it's like reading an epic poem, yet it manages to be engaging throughout, too. (You can read my review of this book here.)
⋘Phase 4 – First Date⋙
Name the first book of a series that made you want to pick up the rest.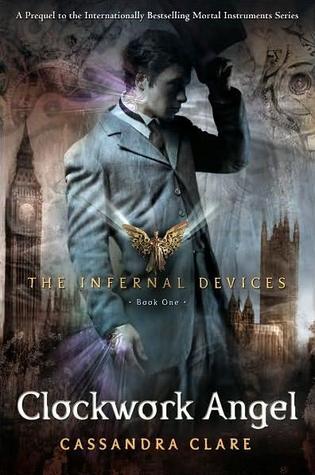 At first, I wasn't too keen on Clockwork Angel by Cassandra Clare, and assumed I would abandon the series halfway through book 1. However, whilst on a beach with no wifi, and no other unread books on my Kindle, I returned to Clockwork Prince. And, for some reason, I was hooked. As soon as I got home, I downloaded the rest of the series, and fell in love.
⋘Phase 5 – Late Night Phone Calls⋙
Name a book that kept you up all night.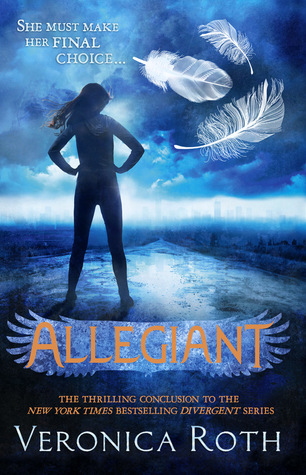 Fans of this series will know that – once you've gotten over halfway – you cannot put Allegiant by Veronica Roth down. The tension in the last half of this book is insane, and kept me hooked and awake until the early hours of the morning.
⋘Phase 6 – Always on my Mind⋙
Name a book you could not stop thinking about.
Even when I'm not reading it, Anna and the French Kiss by Stephanie Perkins is literally always on my mind. I don't know what it is, but I am infatuated with this novel. Even reading negative reviews doesn't taint it for me!
⋘Phase 7 – Getting Physical⋙
Name a book that you love the feeling of.
On my copy of Beautiful Creatures by Kami Garcia and Margaret Stohl, all of the lettering is embossed. Thus, when holding the book, it feels really nice to run your fingertips over. Also, my copy is beaten and bruised that it just feels comfortable in my hands.
⋘Phase 8 – Meeting the Parents⋙
Name a book you would recommend to family and friends.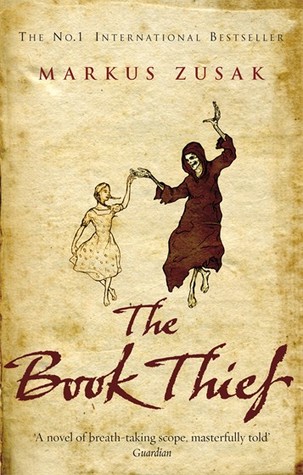 The Book Thief by Markus Zusak is perfect for the young and old alike, and is a definite book to keep your mind ticking. It really makes you think, and is told from a really unique perspective, and is my go-to book to recommend to people.
⋘Phase 9 – Thinking about the Future⋙
Name a book or series you know you will re-read many times in the future.
I will always re-read this book.
(I know I mentioned it before, but this is honestly the only book I can say I will definitely re-read on multiple occasions in the future.)
⋘Phase 10 – Spread the Love⋙
Who do you tag?
As always, feel free to ignore if you've already completed this tag.
Poppy @ Poppy's Best of Books
The Punk Theory @ Le Cinema en Rose
Kat @ Life and Other Disasters
And…YOU!
Even if I didn't tag you, please feel free to take part! This tag is really fun, and I suggest you take part to spread your bookish love!
Thank you for reading!