A big thank you to LaLa over at LaLa's Blog for nominating me for this award! I highly recommend you all check her out – she is one of my favourites!
---
⋘The Rules⋙
Thank the blogger who nominated you and link to their blog in your post.
Answer the questions that the blogger who nominated you has provided.
Nominate ten other bloggers (or up to 10).
Create ten questions for your nominees and notify them of their nominations.
⋘Laura's Questions⋙
1. Use the following words in a cohesive paragraph:
Zumba. Ron Weasley. Horse. 35. Green. Carpet. Kite. Radio. I. Cat fish.
As I flicked between channels on the TV, I burrowed my toes into the soft carpet, and finished my meal of catfish and chips, and arriving home from a zumba class. Channel 35 – horse racing. Skip. Channel 36 – a radio channel. Skip. Channel 37 – Ron Weasley talking to Hermione. Perfect. I push my empty plate aside and settle back into the green sofa. A kite flutters past my window, as I delve into the 5th Harry Potter film.
(What did I just write?!)
2. Are you doing anything for Halloween? What?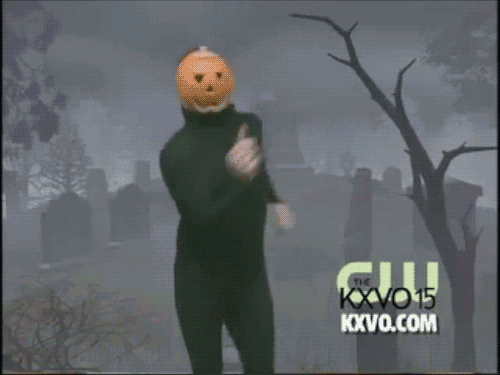 As mentioned in my previous post, I despise Halloween. Always have, probably always will. My close family is the same, so I believe we're going out for a meal instead. No pumpkins. No costumes. No gross, unbranded chocolate. I'm OK without Halloween, thank you.
3. Your favourite Halloween costume is . . .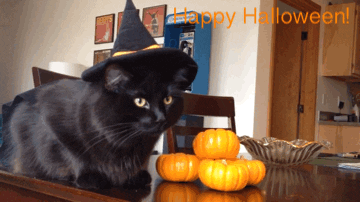 If the time comes when I have to celebrate this God awful holiday, I tend to dress as a cat.
4. What's your shoe size?
Like the question number, I am a 4. Coincidence?
5. If you could date a fictional character, who would it be?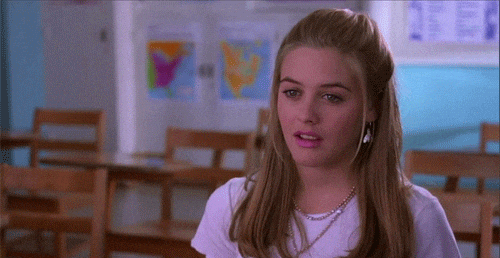 Frequent readers of mine will know that I adore Etienne St. Clair. Always have, always will. I'm just waiting for Anna and the French Kiss to be a movie now…
6. What do you think of glitz pageants for children?
I'm impartial, for I know very little about them, and therefore feel it's wrong for me to really have an opinion on something I'm uninformed of. As a basic rule, though, if someone enjoys something, let them do it. In this case, if the children enjoy dressing up in sparkly costumes and being told they're pretty, then let them do so. If they don't enjoy that stuff, then they shouldn't be forced into it, and pushy parents should stop there.
7. Look around your room, and tell me 10 things you can see right away.
Laptop. iPod. Mobile phone. Duvet. Pillows. Towel. Curtains. Windows. Wardrobe. Notebooks.
8. Are you going to take a Writer's Craft course? Or did you take one? How was it?
Since I have no idea what that is, I'll go with a no. I am, however, planning on studying with English in the future, if that's kind of what it means…?
9. Romeo and Juliet or Hamlet? Why?
Hamlet. Because that play is crazy. And I've actually studied that one a little. I've never even read Romeo and Juliet…*adds to TBR list*
10. What's your favorite dessert or snack?
CARAMEL. CARAMEL. CARAMEL. Anything with caramel has a big thumbs up from me!
---
⋘The Nominees⋙
(Feel free to ignore if you've already accepted this award.)
Kerrie @ Comfy Reading
Cátia @ The Girl Who Read Too Much
Brittany @ Brittany Marie Reads
Everyone @ Geek Sneak Peek
Aentee @ Read at Midnight
Everyone @ Breathing in the Pages
Lucy @ Read by Lucy
Evie @ Just Another Belle
Felicia @ Felicia Sue Lynn Reviews
---
⋘My Questions⋙
What is your most treasured memory?
Press shuffle. What is the first song that comes up? What does it mean to you?
What book did you have to read for school, yet you hated it? (If any.)
If you could only listen to one song for the rest of eternity, which would it be?
What is the weather like whilst you're writing this?
If any one book character were to become a real person, which would you choose to do so?
Which book character do you have the biggest crush on?
If you could recommend one book to the whole world, which would you choose?
What is your favourite holiday?
What is your dream holiday/vacation?


---
Thanks for reading. And again, thanks to Laura for this award!
Until next time, find me on Goodreads, Twitter, and Tumblr.
Olivia x