The day is almost upon us, and – as much as I personally despise Halloween – I thought I would get myself and my readers into the scary spirit of October 31st. Thus, I have some book and movie recommendations for you to burrow under the covers with on All Hallows Eve. Let's go!
---
⋘Book Recommendations⋙
Up until recently, I have wholeheartedly avoided the horror genre. I was never really a fan of being scared…I felt as though it was an uncomfortable thing to force yourself through. Thus, these suggestions aren't 'horror' per se, but more mystery, and books that'll make you think.
Dark Room by Tom Becker
(Read my review here.)
When Darla and her feckless dad, Hopper, move to Saffron Hills, Darla hopes it'll be a new start for the both of them. But she stands no chance of fitting in with the image-obsessed in-crowd at her new school. Then one of her classmates is brutally killed when taking a photo of herself. A murder Darla herself predicted in a bloody vision. When more teens die in a similar fashion it appears that a serial killer is on the loose – the 'Selfie Slayer'. Darla alone is convinced that the murderer might not be flesh and blood…
Contrary to what I said earlier, this book does contain a little gore, but – when I read this book earlier this year – I really enjoyed it. I would recommend this due to its horror nature combined with mystery. This book will keep you guessing until the very end, and would be great to read by torch light on Halloween!
Find it here: Goodreads | Amazon
If You're Lucky by Yvonne Prinz
(Read my review here.)
When seventeen-year-old Georgia's brother drowns while surfing halfway around the world in Australia, she refuses to believe Lucky's death was just bad luck. Lucky was smart. He wouldn't have surfed in waters more dangerous than he could handle. Then a stranger named Fin arrives in False Bay, claiming to have been Lucky's best friend. Soon Fin is working for Lucky's father, charming Lucky's mother, dating his girlfriend. Georgia begins to wonder: did Fin murder Lucky in order to take over his whole life? 
Determined to clear the fog from her mind in order to uncover the truth about Lucky's death, Georgia secretly stops taking the medication that keeps away the voices in her head. Georgia is certain she's getting closer and closer to the truth about Fin, but as she does, her mental state becomes more and more precarious, and no one seems to trust what she's saying.
As the chilling narrative unfolds, the reader must decide whether Georgia's descent into madness is causing her to see things that don't exist–or to see a deadly truth that no one else can.  
This book is perfect for readers who aren't as big of a fan of gore as opposed to mystery. Also, Georgia is an unreliable narrator, which is always interesting, especially with such chilling themes. This book is perfect for the mystery lovers this Halloween!
You can find the book here: Goodreads | Amazon
The Foxglove Killings by Tara Kelly
(Read my review here.)
Gramps always said that when the crickets were quiet, something bad was coming. And the crickets have been as silent as the dead. It started with the murdered deer in the playground with the unmistakable purple of a foxglove in its mouth. But in the dying boondock town of Emerald Cove, life goes on.
I work at Gramps's diner, and the cakes―the entitled rich kids who vacation here―make our lives hell. My best friend, Alex Pace, is the one person who gets me. Only Alex has changed. He's almost like a stranger now. I can't figure it out…or why I'm having distinctly more-than-friend feelings for him. Ones I shouldn't be having.
Then one of the cakes disappears.
When she turns up murdered, a foxglove in her mouth, a rumor goes around that Alex was the last person seen with her—and everyone but me believes it. Well, everyone except my worst enemy, Jenika Shaw. When Alex goes missing, it's up to us to prove his innocence and uncover the true killer. But the truth will shatter everything I've ever known about myself — and Alex.
Again, this book is more mystery than horror. However, it does concern murders, and – due to transpiring events before this book – each character involved is unreliable, creating a very interesting read with an unprecedented ending. Let me know if you predicted the ending, because I sure didn't!
Find the book here: Goodreads | Amazon
---
⋘What Am I Reading?⋙
This Halloween season, I'm planning on reading some new books. They are as follows:
The Shunned House by H.P. Lovecraft
H. P. Lovecraft was one of the greatest horror writers of all time. His seminal work appeared in the pages of legendary Weird Tales and has influenced countless writer of the macabre. This is one of those stories.
This short story is in the public domain, and is written by the King of horror – what's stopping me?!
.
The Murder Complex by Lindsay Cummings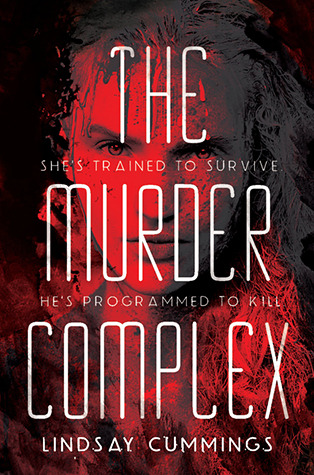 Meadow Woodson, a fifteen-year-old girl who has been trained by her father to fight, to kill, and to survive in any situation, lives with her family on a houseboat in Florida. The state is controlled by The Murder Complex, an organization that tracks the population with precision.
The plot starts to thicken when Meadow meets Zephyr James, who is—although he doesn't know it—one of the MC's programmed assassins. Is their meeting a coincidence? Destiny? Or part of a terrifying strategy? And will Zephyr keep Meadow from discovering the haunting truth about her family?
I've heard great things about this book, and what better excuse to read such a story than Halloween?
Nocte by Courtney Cole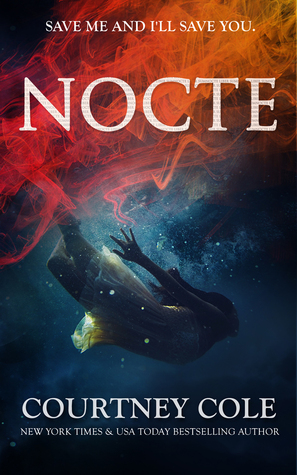 My name is Calla Price. I'm eighteen years old, and I'm one half of a whole. My other half—my twin brother, my Finn—is crazy. I love him. More than life, more than anything. And even though I'm terrified he'll suck me down with him, no one can save him but me. I'm doing all I can to stay afloat in a sea of insanity, but I'm drowning more and more each day. So I reach out for a lifeline. Dare DuBray. He's my savior and my anti-Christ. His arms are where I feel safe, where I'm afraid, where I belong, where I'm lost. He will heal me, break me, love me and hate me. He has the power to destroy me. Maybe that's ok. Because I can't seem to save Finn and love Dare without everyone getting hurt. Why? Because of a secret. A secret I'm so busy trying to figure out, that I never see it coming. You won't either.
The synopsis doesn't give much away, but it's enough to get me excited to read this!
---
Thanks for reading! Tell me in the comments which book you'll be picking up this Halloween!
As a side note, I would like to take this opportunity to direct a big fat thank you to all of my readers for 200 followers! You all mean the world to me, and I'm very excited for my future with this blog.
For more from me, and to keep up with my reading as it happens, find me on Goodreads, Twitter, and Tumblr.
Again, thanks for reading, and here's to 200 followers!
Olivia x