It's at least a week since my last tag, and Laura over at LaLa's Book Reviews tagged me to complete the Fireworks Book Tag the other day, and now seems like the perfect time to do so! Thus, let's get right on into it…
---
⋘Screamers⋙
A book that made you want to scream in either a good or bad way.
In a good way! This book made me want to scream throughout, and gave me shivers I'll never get. I actually reviewed this book a while ago, so click here to view that.
⋘Bombers⋙
A book that you read before it 'exploded' in the book community.
I was lucky enough to receive an ARC of this book earlier this year, but now I'm seeing and hearing about it everywhere! All of my favourite BookTubers are hauling/reading/reviewing this book, and it's so great to see such an amazing book get such a great response. This was actually the second book I ever reviewed on this blog, and you can read said review by clicking here.
⋘Banger⋙
A banned book that you've read.
Had to do a quick Google search for this to find out what a 'banned book' actually is. It didn't come up with much, but if anyone has a clearer idea, please tell me in the comments! Until then, here is Animal Farm, which I understand was banned in the USSR upon release, and I read in school almost 2 years ago.
⋘Peony⋙
A book/author you think everyone needs to read.
Don't let the YA cover-up fool you – this book holds the most beautiful message about prejudice I've ever read, and taught me so many things.
⋘Crosette⋙
A book/series with a complicated plot.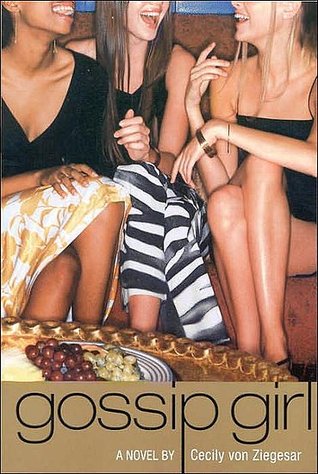 The further you get into this series, the more complicated it becomes. There are so many characters, and so many back stories, that you really have to concentrate at times!
⋘Diadem⋙
A book/series with an amazing set of central characters.

This is the kind of series wherein you have reason to idolise each and every character. Personally, Isabelle and Simon are my favourites, but the whole selection of central characters is such a strong group of people, all with different – yet amazing – characteristics.
⋘Matches⋙
Light your own fireworks by tagging 5 people!
To complete this, I tag…
Don't feel obliged to, and feel free to ignore if you've already done it!
---
Thank you very much for reading! I hope to see you soon.
Until then, friend me on Goodreads by clicking here.