September Wrap-Up
As slow as September felt for me, I'm still baffled it's October. As a whole, 2015 is flying, and I'm convinced the rest of this year will feel like a week! Throughout September, I managed to conclude 10 books. It's a bit of drop from last month, but I have been at school this month, so I'm still proud. Here they are:
---
Cinder by Marissa Meyer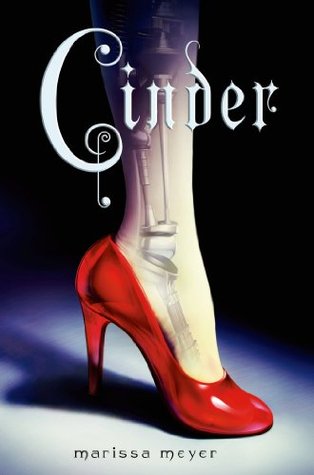 A futuristic re-telling of Cinderella, Cinder follows the girl the book is named for, a cyborg, as a deadly plague ravages the population. As the Lunar people overlook their dire standing, Cinder could be the only hope to free the population from disease. But at what cost?
I really enjoyed this book. So much so, I awarded it 4.5/5 stars. Read my full review here.
Harry Potter and the Chamber of Secrets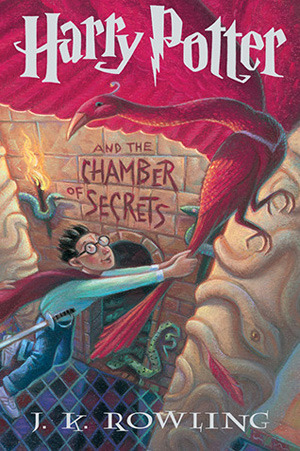 The second book in the beloved series, Harry Potter and the Chamber of Secrets follows titular character Harry in his second-year endeavours at Hogwarts. But of course, not all is good in his world. In fact, the unknown heir of the original Slytherin has opened the Chamber of Secrets, and its monster is turning students to stone. And, though everyone suspects he is the perpetrator, Harry Potter is determined to find the heir and save Hogwarts. But is wanting to do so enough?
Again, I thoroughly enjoyed this book, awarding it a total of 5/5 stars. Read my full review here.
Pride and Prejudice by Jane Austen (AudioBook via Librivox)
A beloved classic, Pride and Prejudice tells the story of Elizabeth Bennet, and her struggle to find suitable matrimony in Georgian North England, namely, the Regency Period.
I listened to this book in audio format through Librivox, the narrator being Elizabeth Klett, who is probably my favourite audiobook narrator. I very much enjoyed it, awarding it 4/5 stars, and the title "Olivia's First Read Classic Since Narnia". Read my full review here.
The Girl Who Wasn't There and other poems by K Morris
One of my favourite poets, K Morris returns again with another anthology of poems. Again, Morris explores some dark themes through this book, but, as always, inter-weaves some underlying humour.
Despite not enjoying it as much as the first anthology of his I read (click here to read my review of Dalliance), I still thoroughly enjoyed this collection of poems. Read my review here.
A Modest Proposal by Jonathan Swift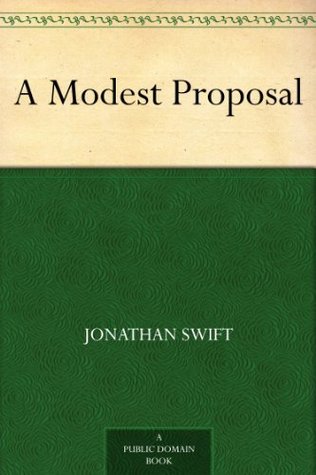 Despite being short – and thus probably striking less than a few people as an actual book – the next thing I read was A Modest Proposal by Jonathan Swift. It having come up as suggested, and – of course – being free, I couldn't resist downloading and spending 20 minutes of my day reading this outrageously funny essay, in which Swift suggests the poverty-stricken Irish sell their children to rich gentlemen and ladies as dinner party delicacies, in order to ease their monetary worries.
Although short, I gave this satire 4/5 stars.
The Reluctant Sacrifice by Kerr-Ann Dempster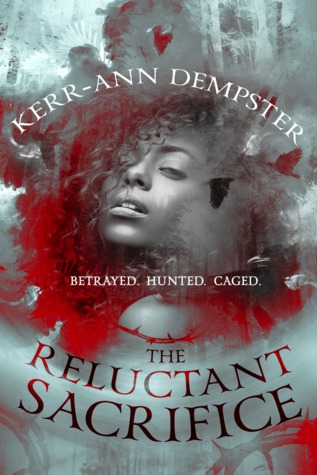 Aubrey is a jumper. No, not the knitted item of clothing; the soul-stealing, body-consuming kind, that jumps from body to body when in need of escape. At least that's how her people see her.
The Reluctant Sacrifice follows Aubrey who is just that – reluctant to be forced into a sacrificial ceremony that she sees as unrighteous, and rightly so. But, as her enemies draw closer, what will Aubrey have to do to finally escape?
Frankly, this is the first time I've ever read a book wherein the sacrifice is actually reluctant, and it made a really nice change. Thus, I awarded this book 4/5 stars. Ream my review here.
Northanger Abbey by Jane Austen
My second Austen book (ever, but also in this month) Northanger Abbey follows a similar beginning to Pride and Prejudice: all wish to be wed, all are attending balls to do so. However, half way through, this book becomes less about the desire for a wedding, and more about what happens after, behind closed doors, when all the children are away…Or so Catherine's mind wanders.
I really enjoyed this book, especially the length, for it was much shorter than Pride and Prejudice. In the end, I awarded this book 4/5 stars.
Firebolt by Adrienne Woods
Dragons? They only exist in fairytales!…Or do they?
Once Elena witnesses her father fighting with and becoming a dragon, she is thrown head first into a world she could never even dream of dreaming.
Having to join a new school is never easy, but in Paegeia, dragons exists, and – if that weren't enough – born riders of said dragons are born with a birth mark, the darker, the stronger the power they with hold. And Elena's is the darkest of them all…
Whilst this book has a good storyline, I felt as though it was a little rushed in places, and a little lethargic in others. Also, I didn't agree totally with the writing. Thus, I awarded it 3/5 stars. Read my full review here.
More Than Best Friends
An anthology penned by multiple poets and authors alike, More Than Best Friends is a book dedicated to the canines we know and love in order to raise money for the Guide Dogs for the Blind Association (GDBA). With each story comes a new experience, each beautifully told through both poetry and prose. It is here we have a group of talented authors all in one place, and it's truly wonderful. 5/5 stars. Read my full review here.
The Fiery Trial by Cassandra Clare
The 8th Book in the Tales From the Shadowhunter Academy series, The Fiery Trial takes a different path to the other 7 novellas in this series. Frankly, it is my favourite so far. It is in this book that Emma Carstairs and Julian Blackthorn are united in the Parabatai ceremony, and Simon and Clary take a little adventure of their own. Action packed from start to finish, with references to past events, and past characters that feel like past friends, The Fiery Trial is all I could've wanted to add to the series. 5/5 stars.
---
Currently Reading
As I write, I am currently reading 3 books. Talented, I know. Joking. They are as follows:
A Game of Thrones by George R.R. Martin
I started this mammoth book on the 7th (according to Goodreads), and still haven't made it all the way through! I am enjoying it, though.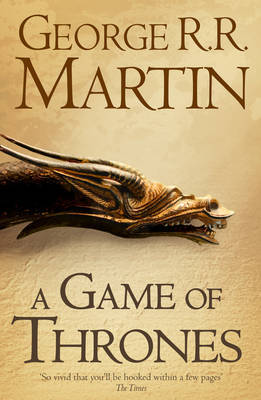 Summers span decades. Winter can last a lifetime. And the struggle for the Iron Throne has begun.
As Warden of the north, Lord Eddard Stark counts it a curse when King Robert bestows on him the office of the Hand. His honour weighs him down at court where a true man does what he will, not what he must …and a dead enemy is a thing of beauty.
The old gods have no power in the south, Stark's family is split and there is treachery at court. Worse, the vengeance-mad heir of the deposed Dragon King has grown to maturity in exile in the Free Cities. He claims the Iron Throne.
Confusions by Alan Ayckbourn
A group of 5 play-lettes, I am currently reading this book with my drama class.
Ayckbourn's series of plays for 4-5 actors typify his black comedies of human behaviour. The plays are alternately naturalistic, stylised and farcical, but underlying each is the problem of loneliness. The Mother Figure shows a mother unable to escape from baby talk; in The Drinking Companion, an absentee husband attempts seduction without success; in Between Mouthfuls, a waiter oversees a fraught dinner encounter. A garden party gets out of hand in Gosforth's Fete, whilst A Talk in the Park is a revue style curtain call piece for the five actors. Whether the comedies concern marital conflict, infidelity or motherhood and take place on a park bench or at a village fete, the characters are familiar and their cries for help instantly recognisable. Principally he is respected as a radical re-inventor of form – Dominic Dromgoole.
Maggie and the Mercury Retrograde by Anya Monroe
I just started this book last night, and chapter 1 had me hooked!
My life is spinning out of control faster than I can say sorry for all the things I've done since this whole planetary shift began.
Like apologize for the fact I made out with my soon-to-be stepbrother. And his stepbrother. And that I'm crushing on the one guy I swore I'd never be into…while keeping it all from my BFF.
Mom says I think the world revolves around me, but the truth is, I'm just trying to survive the worst week of my life.
The universe is legit out to get me. It started when my gaming nemesis deleted my AsteroMine galaxy and it's only gone downhill from there.
It isn't my fault. I swear.
---
October TBR
Here are a few books I hope to read within the month of October. Click the covers to find out what they're about!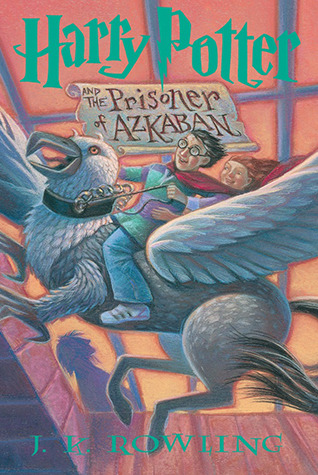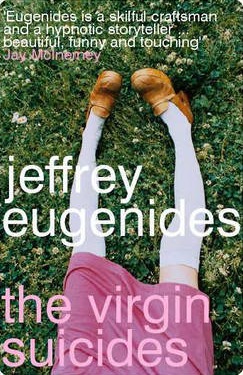 ---
What was your favourite book you read in September? What are you currently reading? What do you want to read in October? Tell me in the comments!
Thank you ever so much for reading, and I really hope you enjoyed!
Until next time, you can add me on Goodreads by clicking here to see what I'm reading whenever!