Rating: 4/5 stars
Number of Pages: 327 (print), 263 (Kindle)
Suitable for Fans of: The Mortal Instruments, Beautiful Creatures
Age Range: 15-30
Synopsis:
Centuries ago, sibling rivalry tore Aramith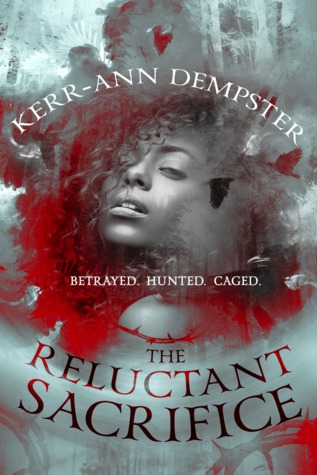 apart. As punishment, the losers were stripped of their immortal birthright and banished to Earth. There, they wasted away from old age and diseases. However, there is hope…
If a Shaw child, born on the 12th day of the 12th month offers her soul in a public sacrifice, then the exiles will be forgiven and welcomed home to Aramith.
Aubrey Shaw is that child, but dying for the exiles is not on her to-do list. Using her gift as a Jumper, Aubrey leaps between bodies to escape relentless shape-shifting hunters. Only, shedding her skin is not enough. Not when Joshua, her best-friend-turned-hunter, is hell-bent on dragging her to the altar.
Will Aubrey's love for Joshua change his mind?
Or, will she have to trust the scarred stranger who shows up out of the blue cloaked in lies and secrets? Doing so means giving up on Joshua. But betting on Joshua's love could do more than break her heart.
It could kill her.
Review:
Just because something doesn't last forever, doesn't mean it's not worth doing.
An urban fantasy novel, The Reluctant Sacrifice is written from the perspective of Aubrey, a 'jumper', who must keep running from her people; the same people who want her dead. However, her darkest enemies are catching up to her, and all she can do is jump: jump into trust, jump into a new body, and jump into a new life. Thus begins the tale of our reluctant sacrifice, who is, simply, reluctant to give up.
Frankly, I was reluctant (pun intended) going into this novel, yet was swiftly proved wrong; the first few chapters had me hooked, so much so, I didn't want to put this book down. I quickly fell in love with Dempster's writing style, loving how it flows smoothly, yet still manages to be modern, and captivating.
Furthermore, I really liked the plot. It is relatively original, and like nothing I've read before, and was a really great pace, in my opinion. There wasn't any moments I wished it would move quicker, nor did I wish it would slow down, until the very end. The last few chapters did appear a little rushed, however the penultimate and final managed to gain control over the pace again, which was really good to see.
Likewise, the characters were also rather original. This book didn't home your typical urban fantasy, but instead depicted a bunch of more modernised and relateable characters, that managed to make the story that little bit more realistic and seemingly possible. Individually, I thought of the characters as follows:
Aubrey is a very nice perspective to read from: she's selfless whilst not being stupid; she's smart and reasonable; she's quite snarky and funny. Overall, I really like her, and stand by her choice to be reluctant, for the sacrificial reasoning is totally unfair.
Joshua is a character unlike many I've seen before. Usually, love is professed in an unwavering manner of eternity, yet Joshua transcends this by laughing in the face of tradition and abandoning Aubrey, anyway. (Not a spoiler.) I didn't like Joshua, but I wasn't supposed to, I don't think, so Dempster did very well. Also, his development is really great.
Coy is a loveable rogue. One second, he is funny and flirtatious, yet the next, he is threatening. Sometimes the switches seemed a little too sudden for comfort, yet it was great to be able to see the two sides to a great character.
However, of course, there is one thing I didn't like. Frankly, the end felt as though it had been glued on haphazardly. The book could've finished 1 – or even 2 – chapters before it did, but it felt as though Dempster wanted to tie all loose ends, and prevent unanswerable questions. Respectable as this is, I would have preferred the ending to come with a little more mystery, but that's just me.
Overall, I really enjoyed this book – definitely more than I expected to – thus awarding it 4/5 stars.
You can find the book here: Amazon | Goodreads
(Disclaimer: I received a copy of this book from the author in exchange for an honest review. I would like to send a big thank you to Kerr-Ann Dempster for this book, and also a big congratulations for such a great novel.)