Hello everyone! Sorry for the lack of reviews recently, but Analee over at Book Snacks tagged me to complete the TBR Book Tag, and I couldn't resist! More review will be coming soon, but, until then, I highly recommend you check out Analee's blog by clicking here, for she is awesome. 
---
⋘ The Questions⋙
How do you keep track of your TBR pile?
My TBR is less of a pile, and more of a list, for I kee track of it via Goodreads. Despite this, I have manifested a separate list in order to locate the books I am "dying-to-read" quickly, and to motivate me to read them first. Also, as you may know, I frequently compile lists of what books I'm going to read in what order, and follow it until I finish it, helping to keep me on track, and out of a reading slump. I'm a very organised reader!
Is your TBR mostly print or eBook?
Definitely eBook, for I am a Kindle user, thus, I tend not to acquire many print books. However, I am currently reading a printed copy of A Game of Thrones which was lent to me by a friend, and holding a book is a pleasant change; it feels as though I'm reminiscing over an old part of myself.
How do you determine which book from your TBR to read next?
For me, this isn't a prolonged process; I simply decide which I most want to read. Factors like excitement level, release date, whether it's part of a series, good reviews, blogosphere hype, the genre, and the synopsis are all considered, but usually sub-consciously. Usually, I simply say: "You know what? I'm going to read this book next!" Nothing special!
A book that's been on your TBR list the longest?
I mentioned this book on my post "Top 10 Books I Want To Read, But Haven't Got Round To Yet!" – which you can read by clicking here – as the book that's been on my TBR for the longest. With that post, I aimed to encourage myself to read those 10 books, yet I'm still to get around to all of them!
I first heard of 13 Reasons Why by Jay Asher via Goodreads recommends. The synopsis has always enticed me, but I simply never got around to reading it. Another factor is the fact that it has always cost a lot on Amazon, usually more than other books I feel like reading.
A book you recently added to your TBR?
The book most recently added to my TBR is Gold Fame Citrus by Claire Vaye Watkins, for it was recommended in an article I read. (I can't remember which article now.) It is yet to be released, and the reviews thus far aren't the best, but I think the synopsis is interesting, and would make for a good read.
A book on your TBR strictly because of it's beautiful cover?
I'm not usually a judge-a-book-by-its-cover girl, but the cover of Written in the Stars by Aisha Saeed is truly stunning. I love the pattern around the edge, and the deep blue reminds me of rich velvet, and night skies you only see in movies. I've also been told via multiple reliable sources that this is a very good book, too, so you can forgive me for judging it primarily on the pretty cover!
A book on your TBR that you never plan on reading?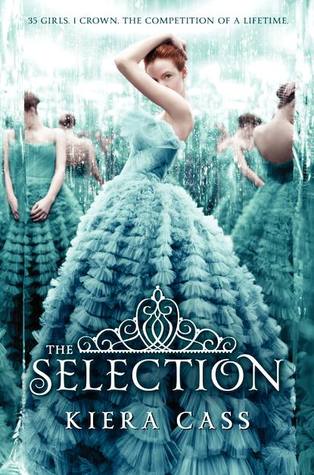 Currently, this feels like every book! However, I simply can't imagine ever getting round to reading The Selection series by Kiera Cass. (To any die-hard fans out there, I apologise.) I definitely believe that the synopsis is good, and wouldn't put it past anybody who tells me it's a good book, but I'm not the biggest fan of series to begin with, and I don't know whether I could manage a marshmallow-turn-heavy-girly book since Gossip Girl! (I still haven't finished GG – oops!) Also, I can't help but compare what I know of this book to Only Ever Yours by Louise O'Niell.
An unpublished book on your TBR that you're excited for?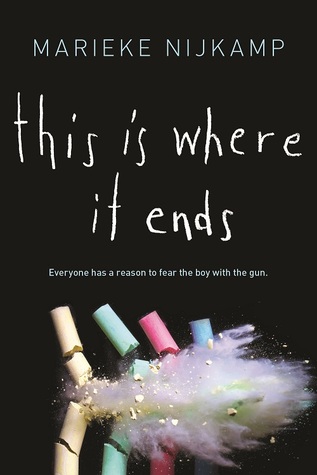 .
.
.
.
.
.
Here are 3 that I'm really exicited for, all of which are set for release next year!
A book on your TBR that everyone has read but you?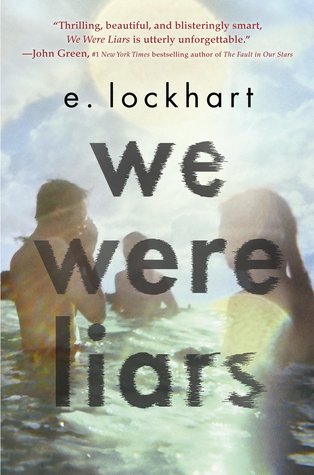 A soon as I saw this question, I knew it was time to admit my sins. Yes. You are correct. I am yet to read We Were Liars by E Lockhart. I know I'm late to the game, so late, in fact, that the hype has actually died down! One day, I will get around to reading this book, and you will see me posting a review, whether it be later this year, or 2060 – I will read this book!
A book on your TBR that everyone recommends to you?
Everyone is different and has different reading tastes, meaning everyone recommends different books. I also commonly adhere to people's suggestions, meaning they are no longer TBR. For example, a lot of my readers told me Harry Potter is a must-read, and I'm reading it! Also, a lot of my readers raved about the Lunar Chronicles, and so I'm reading it! Generally, I listen to what my commenters have to recommend, and I read it, but I am yet to get around to all of them. Examples include The Kite Runner, Percy Jackson, and A Thousand Splendid Suns.
A book on your TBR that you're dying to read?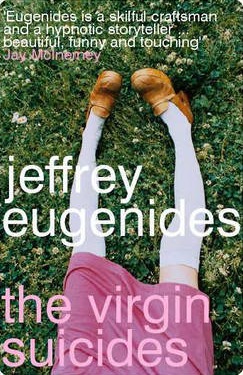 Number 1 on my dying to read list is this here book: The Virgin Suicides by Jeffrey Eugenides. I live in the hope that I will read this very soon, for I purchased it about a week ago whilst it was on offer. It currently sits at number 5 on my TBR list, and so will probably be read sometime in October.
How many books are on your Goodreads TBR shelf?
I tend to update my Goodreads shelf quite often, as in, I delete a lot of books from the shelf that I seemed to have added on a whim. Thus, I only have 85 books on my Goodreads TBR shelf. That's still a lot, and more than I've read this year, but I think one day I could conquer it. The problem is, though, this shelf is ever-changing, and by the time I've read these 85 books, there'll be 85 more!
---
⋘ Tag, you're it!⋙
Do not feel obliged to complete this tag, but I must say, this was incredibly enjoyable to write! I tag…
Laura @ La La's Book Reviews
Kerrie @ Comfy Reading
Lucy @ Read by Lucy
Aentee @ Read at Midnight
Felicia @ Felicia Sue Lynn Reviews
…and you! I tag you to complete this tag! Make sure you tell me if you do so I can read your answers!
---
And that's everything! Thanks ever so much for reading, and I hope to talk to you all again very soon!
Olivia x